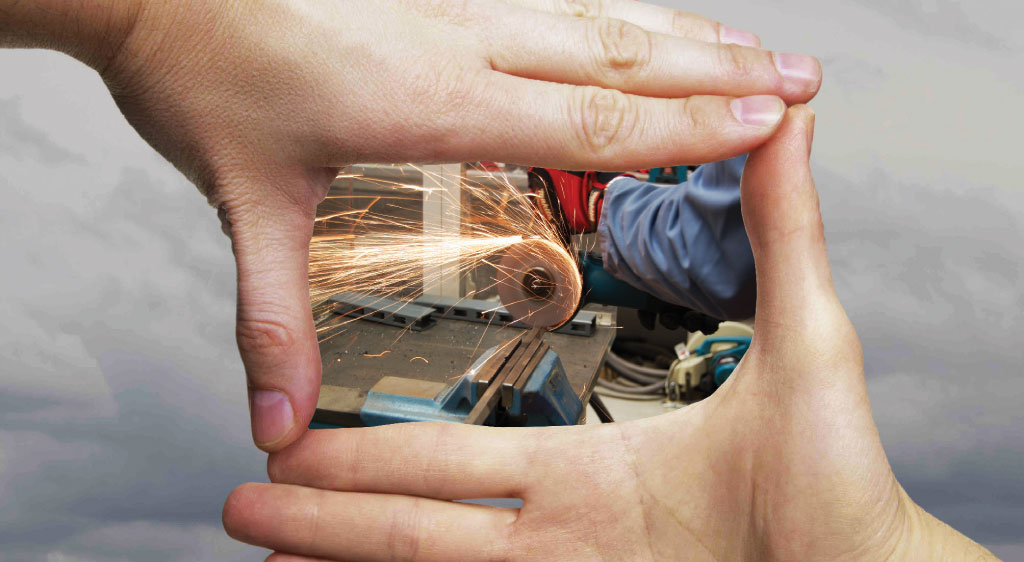 A glimpse at the emerging metal cutting technologies to watch in 2017
Metal cutting industry has been a crucial part of the machine working and fabrications industry that forms an important industrial segment in India after the automotive industry. The metal cutting industry in India is a huge industry that consists of industries that are into manufacturing of components required for the SMEs and the bigger names in the sector that cater to the larger OEMs.
Market outlook
Technavio's market research analyst has predicted a growth in the production of machine tools in India between the years 2016-2020. The industry is expected to grow at a CAGR of 13 per cent during the forecast period. It is observed that the increase in the automotive industry has been the driver for this market. India has been a hub for major automobile manufacturers of the likes of Ford, Isuzu, Suzuki, Honda, BMW, Mercedes-Benz, and Fiat.
In the recent years, the need to adopt CNC based machine tools to bring in precision and improvise the accuracy has increased. It is no more a hidden fact that non CNC machines utilise more time and energy. In addition to this, the non CNC machines have a tendency to wear and tear in a short period. The increasing demand for CNC machines will aid the further growth of the machine tools market in India.
Competitive landscape
The Indian machine tools market is a combination of numerous small, medium and large suppliers that consist of international and regional players. The highly intensified competition amongst the vendors has resulted in increased investment in R&D and implementation of high technology solutions in machine tools.
Status of Indian machine tool industry
As per the 2016 Gardner Business Media survey, currently India stands 13th in production and 10th in the consumption of machine tools in the world. The country is set to become a key player in the global machine tools industry and is likely to see substantial high-end machine tool manufacturing. With emphasis on Make in India and manufacturing growth, for which the machine tools sector serves as the mother industry. We take you through what some of the key players in the industry have to say about the status of the Indian machine tool industry.
Machine tool industry growing at a healthy rate
Brett Allard, Director of Sales & Marketing, Renishaw Metrology Systems Ltd says that the machine tool industry in India has been growing at a healthy rate for over a decade. He says, "The Indian engineering sector, and especially the automotive sector witnessed increased investments as a number of major global players started to outsource production to India. This along with consistent growth in demand for major domestic auto players has led to a greater demand for machine tools. Last year, India was the world's 10th largest consumer and 13th largest producer of machine tools. The machine tool industry in India continues to grow strongly and is now developing a position to export a range of general purpose standard machine tools to even industrially advanced economies."
Allard is confident that with the industrial growth and capital investment by the government through its renewed policies, the machine tool industry is likely to witness further large growth. He further adds, "Automotive and associated component industries, capital goods industries constitute the major market for machine tools in India presently. Aerospace, defence and consumer durables are other industry segments, where the demand for machine tools has grown in last few years. Currently, all these industries are growing and therefore this trend is expected to remain. Aerospace, dental, medical and electronics are likely to fuel growth in years to come."
Machine tool industry to grow by 15 per cent
Shrinivas Shirgurkar, Managing Director, Ace Designers Limited while commenting on the current status of the metal cutting industry says, "Machine tool industry is the mother industry of manufacturing economies. Machine tools belong to the capital goods category of machinery and are of two types, metal cutting and metal forming." Stating his views on the growth of the industry, Shirgurkar says, "In the current financial year, the industry is expected to grow by 15 per cent after stagnation of nearly 4 years. The best year for the industry so far has been 2011-12. This year promises to be better than the best."
Growth in implementation and productivity
Commenting on the current status of the metal cutting industry, Nitin Wakode, Associate Vice President PSG, Onward Technologies Ltd says, "Since last couple of years Indian metal cutting industry has seen substantial improvement in terms of implementation of latest technology and productivity. The large, medium scale industries including the government and the PSU units are continuously investing in most complex CNC machines, cutting tools and CAD/CAM softwares. We at Onward technologies are continuously engage with metal cutting industry to set new trends using latest technology."
Wakode further adds, "This sector is doing extremely good business due to large infrastructure projects , metro projects and Make in India initiatives. Small and micro level industry though trying to face global challenges is doing so-so."
An industry for SMEs and OEMs
Beng Chieh Quah, Head Of Marketing – Asia Pacific, Faro says, "Metal cutting industry falls under the machine working and fabrications industry, a strategic and important industry segment in India, after automotive. Like most industries in India, the metal cutting industry is divided into two sectors – the small and unorganised which is responsible for the manufacturing of components for SMEs and the big and organised which serves the larger OEMs and fabrication house."
An industry worth Rs 8,200 crore
In response to a question on the current status of the metal cutting industry in India, V. Anbu, Secretary and Director General, IMTMA says, "India is the 13th largest manufacturer of machine tools in the world. The Indian machine tool industry consists of around 1,000 manufacturing units covering large, medium and small companies."
He further says, "The current market size of Indian metal cutting machine tool industry stands at around Rs 8,200 crore, of which production in metal cutting machine tools is around Rs 4,200 crore (around Rs 3,760 crore for CNC and Rs 460 crore for Non-CNC). The domestic production accounts for over 45 per cent of the total consumption. The consumption is primarily driven by automobile sector. Die and mould and industrial machinery are other key sector users in this industry. High value machines are imported." As per Market Research Report on the Indian metal cutting machine tool Industry there are 3 major clusters of countries from which India imports machines. Countries like Japan, Germany, Italy and South Korea are primarily operating in the high to medium value, high volume segment. While Spain and Switzerland form the high average value and low volume segment, nations like China, Taiwan and USA forming the low value high volume segment.
Need to upgrade the machining process
Speaking about the current status of the metal cutting industry in India, Lalit Sharma, Managing Director, Rigibore India Pvt Ltd says, "The metal cutting industry in India has come a long way in the last decade with many large manufacturers across various sectors making India a preferred destination for machining precision components. While the industry continues to grow and attract investments into new set ups, most manufacturers continue to use traditional machines and tooling systems."
However, he feels that it is high time we need to incorporate new techniques. He says, "There is a need to urgently upgrade the machining processes by incorporating smart technologies and automation to compete globally with other manufacturers on scale and precision," in support of his views.
A win-win scenario for the industry
Commenting on the current status of the metal cutting industry, Maulik Patel, Executive Director, Sahajanand Laser Technology Ltd says, "India has been gradually advancing in steel sector since last couple of years since steel is amongst highly utilised metal, the increase of its demand will bring huge benefit for metal forming industry. Amidst the favourable conditions started making way for metal forming tool industry, Indian government gave the progress much needed momentum by 'Make in India' initiative. What the campaign has been essentially doing is distributing the progress in more balancing way. Prior to the aforementioned program, the metal shaping sector was facing the inharmonious growth and the gap amongst the high performing sections and low performing sections were tremendously high."
Patel further adds, "The focus of 'Make in India' campaign is going to be the proliferation of small to medium size industries and that involves substantial amount of segments and sub segments of the metal forming industry. It reflects that, the drive is all set to revolutionize the face of all the Indian industry as, the government has determined to transform the ecosystem across the industry right from small extending to big enterprises."
When it comes to measuring in numbers, Patel says that the Indian Auto part industry is excellently growing with a CAGR of 11per cent. He further adds, "As per the current statistics, by 2020, India will be the 4th highest steel manufacturer in the world. The automobile sector is also advancing considerably with 7.1per cent contribution in GDP. Along with that, construction industry is earning 2nd highest flow of FDI and improvising the infrastructure in the country, as both the industries are closely connected."
Focus on better ROI
Commenting on the status of the metal cutting industry in India, Nilesh Karandikar, Managing Director, Fine Handling & Automation Pvt. Ltd said, "A big shift is unfolding in terms of the areas where customers invest to improve productivity and quality in the metal cutting industry. Traditionally, manufacturers have invested in upgrading cutting technology. Since the last few years, focus to reduce manual intervention and increase process through-put by automation of parts loading and unloading or handling within the cutting processes is on the rise."
He further added, "As manufacturers invest in expensive machines and tools, the need for highly reliable systems that deliver consistent quality, through-put while guaranteeing maximum up-time are critical to return on investment. Today, the manufacturers recognise the role and importance of reliable material handling equipment to earn the best return on their investments."
CNC taking over conventional methods
According to Takahide Yoneda, GM, CNC Systems, Factory Automation and Industrial Division, Mitsubishi Electric India Pvt. Ltd, the awareness about new technologies is being increased in the market, there is a clear preferences made by more people for CNCs with respect to manual machines in the case of metal cutting industry. "We can see increase in share and growth of CNC in the market over conventional methods. The Indian government has emphasised on 'Make in India' to accelerate the growth of auto, auto component industry and capital goods industry which holds the major share in metal cutting industry sector in India," he says.
Increasing demand for machine tools
"India has made rapid progress in metal cutting sector over the years and we have trained manpower and innovative R&D sector. The Indian economy is on the path of growth. Removal of restrictions on foreign investment has also helped. We have witnessed increased investments as global companies have started to out source manufacturing to India. This led to an increase in demand for machine tools. The machine tool Industry in India is now in a position to export general purpose and standard machine tools to even industrially advanced countries," says Keshav Khurana, Executive Director, Wohlhaupter India Pvt. Ltd on the current status of the metal cutting industry.
Emerging metal cutting technologies to watch in 2017
An easier and seamless industry
Speaking about the emerging metal cutting technologies that are to be watched for in the coming year, Allard said, "We are going to see more high end, multi axis or multi-function machines from leading machine tool manufactures in the coming year. Globally, a shift towards smarter, leaner and efficient manufacturing is taking place through data-driven manufacturing and automation. Technology has changed the nature of manufacturing, with robotics, process and measurement machinery and IT systems now an integral part of the factory floor. Sensor technology is developing rapidly and becoming more integral. Metal cutting tools today are equipped with a range of new generation sensors that enable extensive monitoring of equipment and process attributes (spindle health, tool wear, coolant temperature, power usage etc) will become commonplace. Therefore, machine tool connectivity is becoming easier and seamless. Combined with developments in cloud computing and big data analytics this will provide users with the ability to make informed decisions. Cost management, productivity gains, decreased downtime and improved quality will be the result of this."
Allard further added, "Robot technology will increase, however automation will not be only limited to robots. Automation extends beyond robots and there will be increases in integration of simpler automation solutions with metal cutting machines too. This will make a big impact in productivity, quality and safety. These simpler solutions will include tool pre-setters, pallet changers, machine tool probes, inventory management systems and tool condition monitoring systems."
IoT will be the game changer
According to Shirgurkar, the emerging technology to watch out for in this year is IoT or Industry 4.0, which has taken by storm the manufacturing industry in the western economies. "It is essentially connecting all capital equipment to the internet and remote monitoring the performance to ensure productivity, diagnose possibility of downtime, rapid repair and ensuring utilisation," he says in support of his claim. Shirgurkar also feels that in addition to IoT, the cost effective automation solutions will alsoaplay an important role in defining the future of the metal cutting industry. He says, "While this has been talked off in the manufacturing environment for a while now, this year will potentially see the coming of age of automation in India."
Improvised CAD, CAM software are the key
Sharing his views on the emerging technologies that need to be watched in the coming year, Wakode says, "In last decade cutting and machining technology is evolving rapidly. CNC Machines come up with great technology in drives, spindles and multi tasking features. Controllers are trying to match to expectations of machine tool industry." He further adds, "Many manufacturers are trying to include advance simulation features in controller, which may not be wise in long term as external simulations can keep updating every month but machines might find it challenging. Technologies which integrate PREDIX (GE) etc and IOT based technologies will play substantial role towards predictive manufacturing and Global supply chain. Also, the CAM software and simulation software are playing great role to improve tool life and reduce machining time, Mastercam 2017, NCSIMUL are contributing greatly."
Automation and smart are the new buzzwords
When asked about the emerging metal cutting technologies in the coming year, Sharma says, 'Automation' and 'Smart' are the buzzwords to watch out for in 2017 and the next few years." He further adds, "Automation means enabling machining to be carried out un-manned and on demand will counter effects of volatility and cyclical demand. Extremely high levels of accuracies can be now achieved with the technologies available that compensate for machine and human errors. In addition to this, the smart features on the machines as well as the cutting tools will aid in de-skilling the manufacturing processes while achieving high accuracy levels."
'Make in India' will create awareness
Speaking about the emerging technologies to watch for in 2017, Patel says, "The 'Make in India' campaign is aiming to drive the splendid development to the base industries which supply the goods and material utilised in big sectors to manufacturing process. That is the case for metal forming industry as it delivers the raw goods to the enormous domains."
He further adds, "If we take a look on the other opportunities, by the end of 2017 infrastructure sector is about to get an investment up to $ 1 trillion in which 45 per cent of investment will be channelised into construction sector. The government is intensively planning huge projects to enhance the infrastructure in tier 2 cities and this development just cannot be undertaken without involvement of metal forming industries. Along with that heavy machinery as well as equipment manufacturing industries has initiated the reformation with collaborative efforts of private sectors and governments. Speaking of electronics, 'Power to all' initiative of government is looking forward to provide power to all over India by the year 2019. The current emphasize of the numerous industries is shifting towards capacity enhancements, as government is incentivising capacity building. The government has announced to support the direct exports to the neighbouring countries. So this gist of 'Make in India' indicates opportunities in abundance."
However, Patel feels that though the industry is growing, there is clear instability in the demands and on observing closely, one can find out that there are only a few growth drivers and majority of the sub-segments are under performer. The fall back in making capabilities enhancement has been hindering the productivity and largely, the performance. The fall back in making capabilities enhancement has been hindering the productivity and largely, the performance. The acceptance of cutting edge tools which potentially push the productivity to the next level is significantly low. For instance, the laser technology is one such machine that possess the features to enhance the metal forming process substantially, in terms of quantity as well as with up to the mark quality. Though the laser machine promises definite improvement, the problem with the technology is lack of knowledge and manufacturers' perception regarding Indian technology. The awareness about the laser technology is yet to find its way to all those concerned entities. Thus, the production cost of the laser machines is very high at the moment consequently the pricing also goes higher and that is a crucial point to make many of prospect turn down the buying decision.
IoT will be the future path
Sharing his thoughts on the emerging technologies in 2017, Karandikar says, "With respect to material handling in metal cutting processes, there is a clear shift to integrated, large-scale systems with greater level of automation. The need for flexible systems that can handle all the variants without change in configuration or gripping mechanism is also evident across sectors, from automotive to aerospace. There is a huge opportunity to make productivity gains in material handling with men and automation systems working together, in sync with each other."
He further adds, "The other emerging area is the Internet of Things or Industry 4.0 where manufacturers will deploy advanced data analytics techniques to get previously unavailable insights."
Yoneda agrees to what Karnadikar has to say. According to Yoneda, Integration of IoT in the CNC and Automation technologies is going to be more stronger, popular and realistic. He says, "This will create chances for more direct incorporation of the peripherals to computer-based systems, for economic advantage and will also improved efficiency and accuracy.
Virtual engineering and digital manufacturing are the trends
When asked about the recent upcoming trends in the metal cutting technologies, Khurana said, "Companies today are looking for best yet low cost solutions. Modular and reusable designs, flexible systems. Virtual engineering and digital manufacturing are the latest trends, remote diagnostics are being followed."
What do the players have to offer?
'Apply Innovation' by Renishaw India
Sharing the offerings by Renishaw India, Allard says, "Our company's motto is 'apply innovation' and these are exciting times for Renishaw as we are bringing a number of new breakthrough products. Renishaw provides solutions for tool setting, broken tool detection, component set-up, in-cycle gauging and first-off component inspection, with automatic offset updates. Our latest breakthrough in this regard has been our on machine scanning probe system, known as SPRINT. This brings exceptional, high speed and high accuracy scanning to CNC machine tools."
Stating further, Allard says, "We have also brought a powerful yet very simple software 'Set and Inspect', configured for CNC machine tool controls. This is a very simple, intuitive on machine probing app for customers who require an easy to use probing solution."
Renishaw has also come up with EQUATOR, a gauging system. Sharing the details of this system, Allard says, "The EQUATOR gauging system has driven step change in the way industry is verifying their parts, and controlling process. Over 50 systems have already been sold in India. This system enables process control by delivering highly repeatable, thermally insensitive, versatile and reprogrammable gauging to the shop floor. Our latest innovation here is to provide automated feedback of tool offsets to multiple machines in the shop floor – this will greatly reduce scrap and improve production consistency."
The company has also come up with a non-contact inspection scanning system. Throwing light on this system, Allard says, "The non-contact inspection is the newest addition to the REVO family of products, which include our unique and revolutionary 5 axis scanning technology. We have also recently launched powerful CMM application software MODUS 2, making sophisticated measurement simple – the innovative interface is simple for new users to learn, resulting in unprecedented levels of productivity with or without CAD models."
The XM-60 multi-axis calibration system lauched by Renishaw is a system, capable of measuring all six degrees of freedom from a single set-up, in any orientation for linear axes. Allard says, " It offers significant improvement in simplicity and time saving over conventional laser measurement techniques and has potential to improve throughput significantly. Designed for the machine tool market, it complements a range which includes the XL-80 laser system, XR20-W rotary axis calibrator and QC20-W wireless ballbar."
Cost effective automation by Ace Designers
Sharing the offerings by Ace Designers, Shirgurkar says, "Ace Designers will showcase all its machines with full fledge IoT features. Ace Designers was the first machine tool company in India to offer IoT enabled machines as a standard feature. In the coming year, the company will also showcase a comprehensive portfolio of cost effective automation solutions to suit every varied needs of the customer industry. We will also be displaying a range of high precision, high speed machines called Sliding Head Automats. We are the first and so far the only Indian machine tool manufacturers producing this category of machines."
Edge scan Arm by FARO
Sharing the company's breakthrough offerings in the area of metal tool cutting, Chieh Quah says, "As a world leader in the arena of 3D portable solutions, FARO's expertise is in providing solutions to companies for their inspection, first article inspection, GD&T tools, CAD to CAM conversion and reverse engineering application needs. Recently non-contact measurements, such as FARO Edge Scan Arm, have been used extensively to replace the more traditional hand-tools and contact measurements devices. With non-contact measurements, the user is able to obtain the measurement of a larger surface or part, for measurements, analysis and inspection, yet retaining similar level of precision and accuracy."
Mastercam HEM Technology by Onward Technologies
When asked about the recent technology offered by the company, Wakode said, "As we all know lowest cycle time is the key to win the market. Mastercam with its HEM is able to remove bulk in shortest possible time. Onward experts find fun in doing benchmarks with consistent results every time It uses chip thinning technology and large depth of cut. Smaller engagements with specially defined moves help take such aggressive depth of cuts. Best part of it is that the part always remain cool and thermally stable to avoid any deformation and stresses. This long time challenge for Aerospace thin wall structures as well as complex automotive and engineering industry is blessed by Mastercam HEM Technology."
He further added, "Predictive manufacturing is another critical aspect for most of the industry. NCSIMUL plays great role due to its path breaking simulation and verification technology. It offers solution to each of this challenge."
Active Edge and Smartbore by Rigibore
Explaining the latest offerings in the metal cutting sector by Rigibore India Pvt Ltd, Sharma says, "Our philosophy has been to develop most accurately adjustable tooling and in the simplest way possible."
Sharing the company's offerings, Sharma says, "Rigibore Active Edge is our complete closed loop auto compensating boring system, eliminating the need for manual intervention in machining accurate bores. The system uses the feedback from measuring systems and makes decisions to auto compensate for the tooling to produce parts with very high process capabilities. No additional requirements or retro-fittings on the machine are required with this."
Speaking about Rigibore Smartbore, another offering in the metal cutting domain, Sharma says, "This is our digital boring system which can adjust tooling down to 1 micron in diameter, using a simple handheld device on the machine spindle." Sharma claims that this results in the minimum machine down time and de-skilling the adjustment process. This boosts operator confidence in making compensation and more accurate parts.
High power laser cutting by Sahajanand Laser Technology
The latest innovation which has blown the winds of revolution in the metal forming industry is laser cutting technology. Laser cutting approach has made the marvel for the metal forming industry as they provided the much needed power, accuracy and rapidity to the operations. speaking about the offerings by the company, Patel says, "Laser cutting has brought down the time consumption and power consumption to a substantial extent. The cutting reflexes of Laser are second to none and it has considerably increased the productivity. Though plasma, punch press, cnc milling, water jet are some of the technologies which have been utilising since a while, there are some aspects where laser technology goes above all. The matchless power that doesn't consume high voltage electricity and not to mention, it comes at no exorbitant cost. That is what makes laser technology distinctly compelling. Sahajanand Laser Technology Limited is the organization which introduced the laser applications in India and extended it across the globe."
High speed gantry systems by Fine Handling & Automation
Sharing about what Fine Handling has to offer, Karandikar said, "Our innovative automation solutions for pick and place tasks are well recognised in the industry. Some of our breakthrough solutions include high speed gantry systems for component transfer between machines or stations with world-class automation." Speaking further, Karandikar said, " We have also provided manipulators to handle components with weights up to 500 kg and more than 10 variants using a single customised gripper. In line with this need, Fine Handling provides innovative, customised solutions to step-change the productivity and quality of cutting processes through efficient handling. Over the last decade, we have provided more than 1,000 solutions to more than 100 customers across 13 industrial segments. A majority of our business comes from the Automotive and Auto- component manufacturers. We have the distinction of being one of the few companies in India to develop solutions for safe and efficient handling of more than 200 automotive parts, components and their variants including engine blocks, axle, forged components, sheet metal parts etc."
M80W, C80 and e-F@ctory by Mitsubishi Electric India
Explaining the latest breakthrough technology that Mitsubishi offers, Yoneda says, "The launch of M80W and C80in India comes with industry leading technologies with unlimited possibilities and the capability to create innovative value. Our CNC dedicated CPU results in experiencing a revolutionary high-speed processing. In addition to this, the intuitive touch screen operation gives improved visibility and include flick, scroll and pinch abilities like a smart phone or tablet."
Explaining the salient features of M80W series, Yoneda says, "The new M80W series has control unit separated from display that provides expandability and flexibility. The function of spindle superimposition control gives concurrent operation of lathe turning and center tapping such that, the center tapping is superimposed on to the speed of spindle that rotates the work piece which leads to shorter cycle time. M80W also has the Turret gear change control function that makes capable of switching active tool between multiple tool spindles without stopping the rotation."
The new C80 series by Mitsubishi is an innovative new-generation CNC, compatible with the FA integration platform paving way for a new era of manufacturing lines. C80 is capable of controlling complex machines, as it is configured up to 3 CPUs (21 part systems and 48 axes). New CNC monitor, same as the standard HMI of M800/M80 series, provides easy operability. Simple diagnostic function and log viewer function etc provides excellent maintainability.
Sharing the details of the IoT concept of Mitsubishi, Yoneda says, "Our IoT concept 'e-F@ctory' is the solution to support advanced manufacturing which realise reduction of total cost among all phase from development to maintenance with both FA technology and IT technology. Both manufacturing and management are optimised by e-F@ctory."
Digital tools by Wohlhaupter India
Sharing Wohlhaupter's offerings in the metal cutting domain, Khurana said, "We have digital tools which help show the metal removal size on the diameter on the tool's display. This display comes in integrated and removable variants. The customers get an easy to use and backlash free tool which avoids their component rejection. This display is coolant and dust proof with highest security."