Event
IMTEX 2017 packs a punch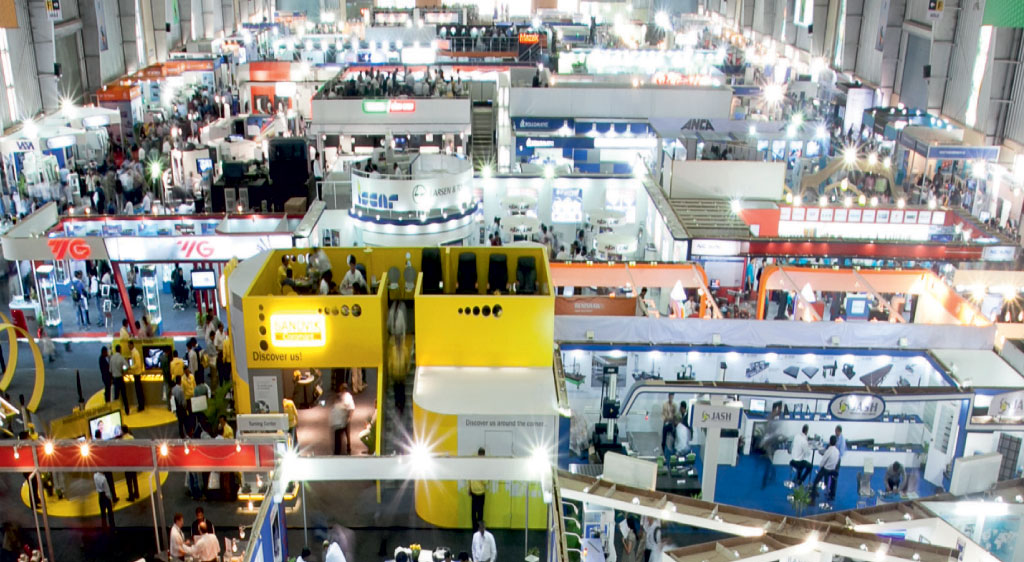 IMTEX 2017 to display the rise of Indian manufacturing. Let's see who is going to showcase what!
Metal cutting and forming players across the globe will be gathering under one roof- IMTEX 2017, the 18th edition of IMTEX and 19th edition of concurrent Tooltech 2017 to be held in the last week of January 2017 at the Bangalore International Exhibition Centre (BIEC) in Bengaluru. Manufacturers, suppliers, visitors, researchers and delegations from as many as 22 countries will be participating. IMTEX 2017 will feature technologies and innovations tailor-made for Indian markets with some of them being introduced for the first time. Here we take a look at a few players and how they will make the most of this one stop solution for the metal industry.
3D printing by Renishaw India
Renishaw considers IMTEX 2017 as the ideal opportunity for to further demonstrate to the industry the value that they are able to add to the manufacturing process and the continued innovation that enables the company to stay as the leader. This year will see Renishaw India demonstrate an entire production cell showing how implementing the company's process control solutions can ensure quality, consistent, closed loop production. The company will also display how it is looking at the future with its metal additive manufacturing (3D printing) product line. Though the company is looking for a financial return, it considers educating the market as at top priority. In summary, IMTEX is a window for Renishaw India into the wider Indian market and generates a significant pipeline of short and long term opportunity.
Cost effective automation solutions by Ace Designers
At IMTEX 2017, Ace Designers will showcase all its machines with full fledge IoT features. The company will also showcase a comprehensive portfolio of cost effective automation solutions to suit every varied needs of the customer industry. A range of high precision, high speed machines called Sliding Head Automats will be displayed at IMTEX 2017. The company claims to be the first one in producing this category of machines.
Effective cleaning solutions by Dürr Ecoclean
For Dürr Ecoclean, IMTEX 2017 and Tooltech 2017 show is an excellent platform for marketing, brand building and B2B networking. IMTEX is a place that attracts key decision makers, entrepreneurs and business visitors from manufacturing and machine tool industries. The show opens different avenues to exhibit a broad range of efficient parts cleaning solutions to a wide spectrum of manufacturing industries. Participation in the show will not only help in exploring untapped markets but also give an opportunity to meet key decision makers to the show, thus strengthening the market presence of Durr Ecoclean in India.
Dürr Ecoclean offers a broad range of efficient cleaning solutions to meet specific customer demands. Dürr Ecoclean manufactures economic, highly efficient and environmental friendly systems which can be used for a wide range of applications for parts cleaning. The 'Minio 85C' a product by the company, is a compact, economic, highly efficient solvent based system which can be used for cleaning of a wide range of applications for parts cleaning.
Robot based machining by Onward Technologies
IMTEX has always been dream platform for all business related to Metal cutting industry. Onward Technologies will be showcasing all our new features in Mastercam, NCSIMUL and Robot based machining. The company also looks at IMTEX 2017 as the place to reconnect with the clients and discuss all their challenges. Onward Technologies claims to provide world class technologies to all our customers since last three decades.
'We will handle it' by Fine Handling
IMTEX has been very important for the growth of Fine Handling PvtLtd. IMTEX has also been a powerful networking platform to meet suppliers, know about new technologies, and grasp the latest trends in industry. The theme set by Fine Handling Pvt Ltd for IMTEX 2017 is 'We will handle it!'. According to the company, the theme reflects the readiness to take up and develop solutions for most teething challenges in material handling processes.
The company is set to have several new launches lined up for the event including advanced industrial manipulators, gantry systems and integrated material handling solutions.
SLTL plans to create an identity
IMTEX 2017 is considered to be one of the most eminent exhibitions in the industry. The company is looking forward to have a sheer success in terms of attaining an identity in the mind of the potential clients. Beyond the conversions, which is by it means a crucial goal for any of the exhibitor; SLTL is aiming to harness this very platform to provide the visitors with a first-hand experience from the company's laser systems.
Automotive machining technology by Rigibore India IMTEX 2017 is a great platform to connect with the industry and showcase some of Rigibore's latest technologies to the customers. Rigibore believes the future of machining is in automation and would like to use this platform to demonstrate our latest innovations on automation to the Indian industry.
Operation and control elements by Elesa and Ganter India
Elesa and Ganter offers wide range of standard machine elements that are used in almost all the industries, so being a part of machine tool industry the company would not like to miss participation in such a big show. The company feels that IMTEX 2017 is an international platform for manufacturers and traders to present their innovative products and technologies. It provides the company an opportunity to interact with the future prospects and customers directly.
As an exhibitor and taking into consideration the company's past experience into consideration, the company is sure that this year also IMTEX will turn out to be very successful show.
AT IMTEX Elesa and Ganter product range on display:
• Operating elements, Machine elements, Indexing Elements
• Clamping knobs , Clamping Levers
• U-handles, Fixed, revolving, fold-away handles
• Control elements, rotary controls , levelling elements,
• Joints, hinges, latches, hook, toggle and power clamps
• Accessories for hydraulic systems,
• Tube clamp connectors, castors and wheels, retaining magnets etc.
Mitsubishi Electric India to strengthen business relationships
By participating actively in IMTEX 2017, Mitsubishi Electric is aiming improvements in business. As per the company claims, the positive environment created by IMTEX would give them a base in searching market requirements and expectations. The event will help the company to meet the prospective customers face to face, strengthen business relationships and brand promotions.
Wohlhaupter India to go for all out reach
For Wohlhaupter India Pvt. Ltd, IMTEX has always been a platform to meet the customers first and inform about their presence highlighting the latest technology. This is a platform to meet all the existing and prospective clients under one roof in a short span of time and can show the company's latest technology tools all together in one go to mass people.