Feature
From Manufacturing to Software Industry: Transference of Knowledge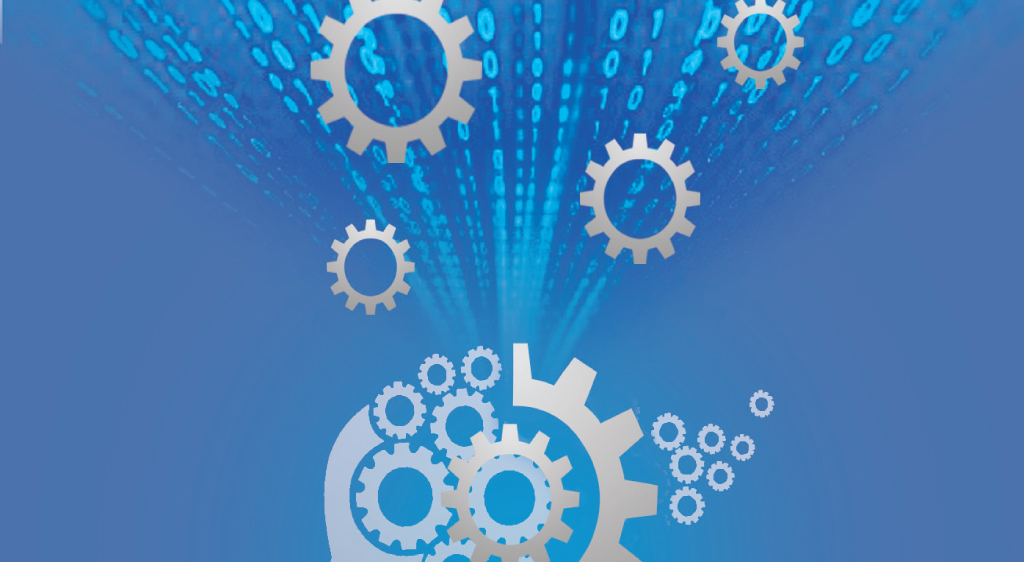 This article sheds light on the workings of a Build Factory and how it helps ensure high-quality deliverables with quick turnaround time, at lower costs
The fundamental doctrines of manufacturing factories are well adopted and customised as per the need and evolution of the IT industry. Lean principles, Kaizen (a Japanese business philosophy of continuous improvement of working practices across the organisation), Total Quality Management (TQM) are prominent examples among them. With increased focus on cost optimisation, productivity improvement, knowledge repositories capturing domain as well as operational knowledge, standardisation to ensure uniform components and products, and other aspects; a need was felt to extend the principles of a production shop-floor or a factory to software industry. This has led to the rise of software factories or build factories.
How a manufacturing factory works?
Many of us may know how a manufacturing factory works. The production department receives requirements depending on sales forecasts. As per the design department's instructions, it processes the raw material or semi-finished product to convert it into the finished product, which finally enters the market. In general, a shop-floor is divided into various sections depending on the functions performed. There are both, human and machine resources allocated to these functions. And once the product is ready, it is delivered to the customer; but only after it has passed rigorous testing. Who finally uses the product is not so much of a concern for a shop-floor resource. These resources focus on working on the requirement and operate as per the design instructions, thus ensuring consistency of the output.
A similar principle is applied in Build Factory. A build factory resource develops or customises a software tool, application or a program making use of development guidelines, processes and various tools. While so doing, she/he keeps user requirements in mind at all times. This program is then delivered back to the customer after thorough testing. Build factory resources are grouped based on their competencies or based on the business processes. Thus, prima facie, the basic process in a build factory is similar to that of its counterpart in manufacturing. Besides, this basic process, a build factory features some additional building blocks in terms of supporting processes and guidelines, which help to improve overall efficiency.
Looking Inside the Build Factory
Leaders in engineering design services have not just developed and established the build factory model but also demonstrated its efficacy at various client locations across the globe. A Build Factory Development process of this kind will help ensure high-quality deliverables with quick turnaround time at lower cost.
The 'Build Factory Development Process' is responsible for collecting and validating customer requirements and to this end it leverages the services of subject matter experts (SMEs) in the factory. These requirements are then handed over in a closed-loop manner through proper handshakes (that see to it that data is transferred under proper control) to the design and development team. This leaves very little room for loss of information or noise addition. The design and development is carried out under the guidance of solution architects and SMEs. This is based on pre-defined guidelines, which, in turn, are informed by best practices in industry. The program is then tested thoroughly against the customer requirements and delivered back to customer. To ensure this process runs smoothly, optimum precautions and checkpoints are introduced, all the while making sure that the process flow is unaffected and there is no delay.
The customised on-boarding or induction process is in place to create awareness among new employees about various processes and guidelines. This helps in reducing turnaround time and improving the quality of deliverables. Job rotation amongst employees and SMEs is a highly desirable practice since this will help both the resources and the organisation at large to acquire business knowledge and experience while triggering more innovation. Most importantly, it is ensured that in the process (of rotation), there is no loss of knowledge.
Induction Process
Successful Build Factories take care not to invent the wheel all over again, a wasteful exercise no doubt. Periodic knowledge-sharing sessions, supported by internal competitions like Kaun Banega Knowledge Champion – KBC (Who will win ten million rupees?) ensure knowledge is disseminated to a wider audience. The Knowledge Management portal plays a major role in capturing the know-how generated in the build factory. It also reduces the risk of knowledge residing in silos across the factory.
The capacity planning process also encompasses competency enhancement and identifies skill gap between 'As-Is' and 'To-Be'. At the same time, it makes the right resources available at the right time. It won't be far-stretched to call 'Human Resources or the employees' as the only asset in a software build factory. This calls for great focus on proper selection, grooming and retention of this most important asset. In addition to imparting requisite technical and managerial training, there is a high emphasis on building soft skills like email and phone etiquette, communication and presentation skills, behavioural training, customer-service expertise, and so on. Employees are encouraged to get themselves certified in technical, managerial as well as quality disciplines. This way the latest technology, best practices, and quality paradigms are embedded into the very lifeline of build factory.
There is a specially developed defect management process aimed at achieving 'high quality deliverables'. Timely reviews as well as root cause analyses (RCA) and the emerging action plan result in better and better performance over time. Various trackers, matrices, and dashboards provide the leadership with real-time views of the build factory management. This at once speeds up and simplifies the process of reviewing progress of work at the factory.
The build factory processes are kept flexible, so these can be adapted without much effort to both traditional, agile, and emerging methodologies as and when required. This flexibility and adaptability, supported by the latest in infrastructure, allows teams that are physically and geographically separated to work in virtual proximity – the key to successful execution.
All these processes are backed by user-friendly, automated and web based tools. This ensures smooth scheduling, collaboration, tracking, monitoring and controlling; which results in hassle free life for employees and managers. With focus on the delivery aspects of build factory, there is an emphasis on ensuring a safe and positive environment in the surroundings.
Looking into the financial and operational benefits derived from the build factory model, it is very well received by business analysts, the end users and the senior management. And is now a well-established model in IT industry. Going ahead, organisations focussing on implementation of new technologies, innovative approaches in standardisation, and creation of more & more re-usable software components, providing plug and play solutions will lead this industry.
Authored by_
Nitin Phatak,
Program Manager – Connected Enterprise IT Solutions,
Tata Technologies