Feature
New Powermax45 XP allows powerful, versatile cutting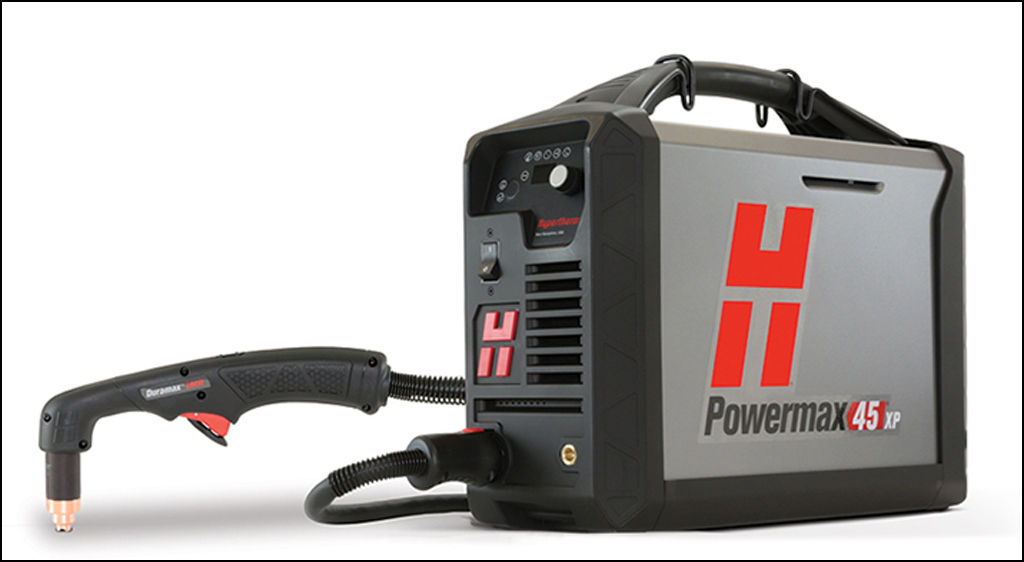 Hypertherm, a U.S. based manufacturer of plasma, laser, and waterjet cutting systems, announced the launch of new Powermax45 XP—successor to its best-seller Powermax.
Delivering 6.5 kW of output power, the new system is powerful, allowing it to cleanly cut material up to 5/8 inch (16 mm) in thickness, and sever material of nearly twice that thickness. Similar to its Powermax45, the Powermax45 XP is even more versatile, the company claims. A new low-amp process makes it easy to mark, score, and make precision gouges, while the lighter design makes it more portable. The versatility is further enhanced by the availability of 11 different torch styles for handheld and mechanised use plus a variety of consumable types for specialised cutting and gouging applications.
The system comes with many Hypertherm only technological innovations including an all new Duramax Lock torch which has a torch disable switch for quick replacement of consumables, a FastConnect torch to quickly switch between different torches, and Smart Sense technology that automatically adjusts gas pressure and flow for optimal performance.
"As the successor to the world's most popular plasma, Hypertherm is setting a high bar with the Powermax45 XP by delivering more cutting power and faster cut speeds, plus the ability to do more than just cut and gouge with the new marking capability," explains Russ Diefenbach, product manager for Hypertherm Powermax systems. "At the same time, the system is lighter and comes with many more torch options and specially designed long-lasting consumables to keep operator productivity high and operating costs low."
Hypertherm designs and manufactures advanced cutting products for use in a variety of industries such as shipbuilding, manufacturing, and automotive repair. Its product line includes plasma, laser and waterjet cutting systems, in addition to CNC motion and height controls, CAM nesting software, robotic software and consumables.
The New Hampshire based company's reputation for cutting innovation dates back nearly 50 years to 1968, with Hypertherm's invention of water injection plasma cutting.
For more information, visit www.hypertherm.com