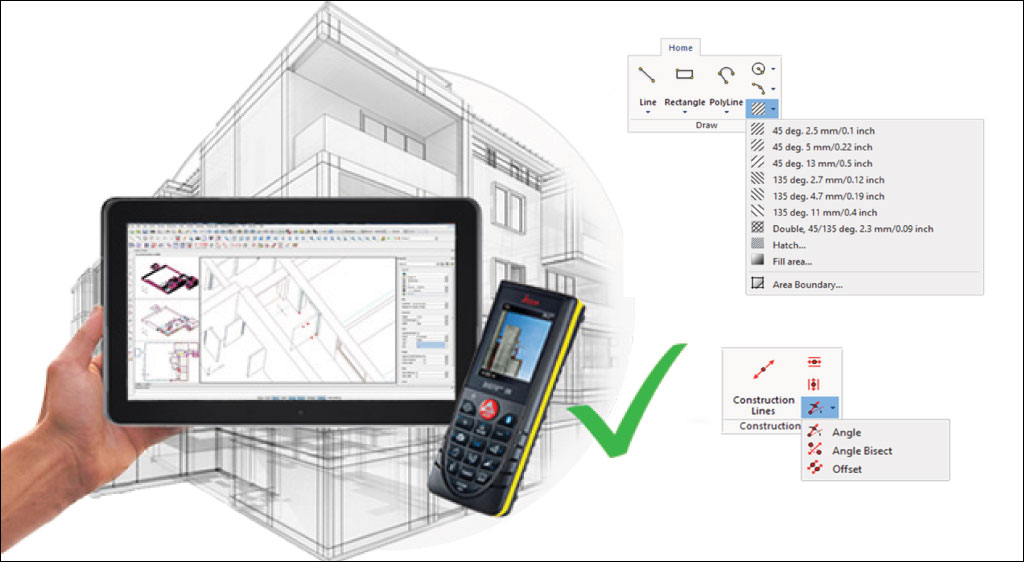 ARES Mechanical 2017 is a new software from Graebert GmbH, one of the market leaders in mobile and cloud based CAD technology. ARES Mechanical is based on the award winning ARES Commander platform. It is geared towards Mechanical Designers who need additional tools that are not available in vanilla 2D/3D CAD software.
Graebert, based in Germany, has been developing CAD software for the past 30 years and has extensive experience in providing custom CAD solutions, in addition to pre-packaged CAD software. Graebert has 3 software development centres located in Berlin, St Petersburgh, and Noida.
With millions of users across the world using its ARES technology, Graebert is a dependable supplier of high quality, precision CAD software suitable for use in the mechanical and manufacturing industry.
ARES Mechanical is an intuitive, customisable and extensible CAD tool to support Mechanical CAD production work. The features included in ARES Mechanical enable users to become more efficient and productive in their organisations.
Feature Highlights
Construction lines
Construction lines (vertical, horizontal or at a defined angle) are easy to maintain, they can be turned on or off and can be selected for creating a quick sketch of a design. Construction lines sit on a predefined layer.
Predefined Hatches
Users can select Predefined hatches with special layers to save hours of production time. The hatches can be trimmed or extended using the Power Trim feature.
Environment settings
You can easily set up the environment settings to suit the way you work and for your work flow. This feature allows you to tweak the settings or return to the default factory settings with ease.
Layer Manager
A set of features are available to work with layer standards and predefined layers so that users can adopt external standards and even import or export Predefined layers for objects. Layer management tools enable you to easily manage the layers in a drawing with hundreds of layers.
Standards
ARES Mechanical supports international standards such as ISO, DIN, ANSI, BIS and JIS. Companies can define their own standards as copies and/or extensions of the existing standards based on their needs.
Drawing frame
Predefined drawing frames or Title blocks for the selected standard template are created automatically in ARES Mechanical. The drawing frame can be selected when creating a new drawing or itcan be inserted after a drawing has ="color: green;"> Standard parts any
With ARES Mechanical, a set of standard parts are included:
Bolts & Screws
Screw Connections
Nuts
Pins & Washers
Symbols for surfaces, tolerances, and welding
The standardised parts can be selected and inserted in the drawing directly, saving hours of drawing time.
Bill of Material
Bill of materials be created automatically from the drawing.
Additional features
ARES Mechanical allows users to access additional features of ARES Commander such as
• Direct Access to hundreds of catalogs through Cadenas Part Library connector
• Constraint manager for geometrical and functional constraints
• XtraTools™ for additional productivity features
• PDF Import function for importing PDFs and converting to DWG
• PDF Underlay for under laying PDF files in a drawing
Support
All ARES Mechanical licenses are perpetual, they don't expire. All license purchases include a free 12-month maintenance subscription to give you peace of mind if you need updates and patches during the maintenance period. ARES Mechanical is sold and supported in India by Graebert India Software Pvt Ltd.
For more details, visit www.graebert.in .