Industry Report
Grind Master displays deburring machine for aerospace aluminium parts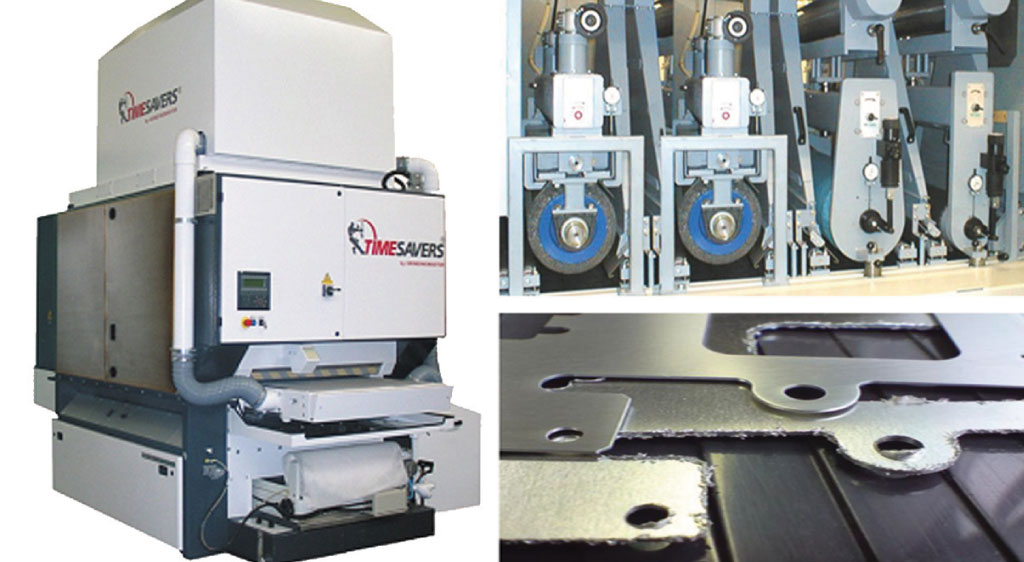 Grind Master, one of the leading manufacturers of belt grinding, deburring and superfinishing machines in collaboration with Timesavers Holland offers unique Deburring Technologies. Deburring of aerospace parts is a critical operation. Timesavers from Holland offer a reliable solution for this. Precision deburring demanded by this industry is effectively achieved by machines that use deburring discs.
Machines are offered in combination of abrasive belt, brush and disc heads depending on the amount and nature of burr and material of the part. Specially designed wet working disc machines can give a clean part after deburring. The configuration of deburring machines, the selection of right tools and process knowhow are extremely important to achieve multidirectional deburring and uniform edge quality.
Timesavers and Grind Master have more than 30 years experience in this. Timesavers is a reliable deburring and grinding machine supplier to leading aerospace companies including Europe and China. Grind Master expert team represents Timesavers in Wide Belt Grinding Technologies and have sold, installed and support more than 50 machines in India for a wide range of applications. Grind Master Metal Finish range of machines, for various other metal finishing applications number more than 4,000 across the world. This expertise ensures a reliable total solution for the user.
Contact
Grind Master Machines Pvt Ltd
B–10/B–11/B–14 MIDC, Near Railway Station,
Aurangabad 431005. Maharashtra
Tele: +91-240-2374104 / 2374114, Fax: +91-240-2376205,
Email: sales@grindmaster.co.in
www.grindmaster.co.in