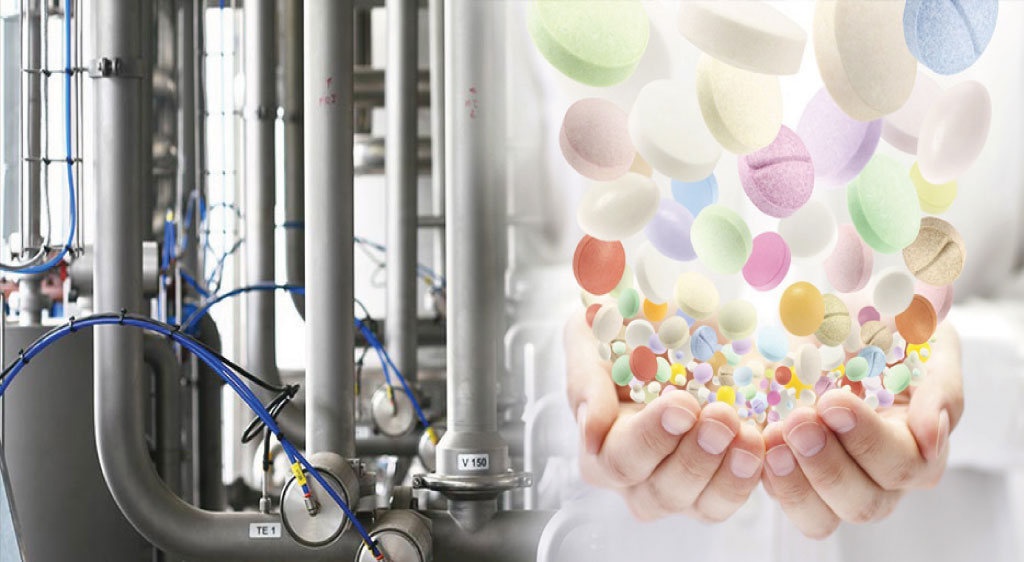 Pumps and valves have been catering to the needs of the pharma industry since long. Here, industry experts share recent innovations of the industry.
Pumps are used extensively at all stages within the pharmaceutical industry right from processing, dosing, mixing, transferring liquid to the final product. Apart from the regular processes, there are some changes that are taking place in the pumps and valves industry. We talk with the industry experts who share information on the recent innovations in the pumps and valves industry.
Intelligent pump monitoring
Speaking on the recent innovations in the pumps and valves industry, Shankar Rajaram, Vice President – Sales (Industry), Grundfos India says, "Grundfos is a trend setter and innovator of energy efficient pumps and offers solutions encompassing pumps, motors, drives, controls, sensors and communication units optimised to operate in demanding applications and meet the specific challenges of our customers."
Speaking further, he says, "Customisation and engineering are some of our strengths, and we supply different material variants as required for various application, like complex liquid composition. Each and every component of the pump that is used ensures utmost product quality. The electro polished interiors of our unique sanitary pumps are free from edges, seams and screw heads to prevent bacteria particles from accumulating. Grundfos iSOLUTIONS builds intelligence into pump monitoring and control, which can then be fully integrated into existing systems using open communication protocols."
Along with this, Rajaram also claims that Grundfos is also committed to promote energy savings through energy audits of pumps and subsequently help the customers to save energy and cost. He says, "The energy audit is being carried out systematically by measuring the flow, pressure developed by the pump and power absorbed."
Kirloskar Brothers Limited (KBL) is one of the leading names in the pumps industry. Sharing the offerings of KBL, Swapan Mitra, AVP& Business Head, Industry Sector, Kirloskar Brothers Limited, said, "Kirloskar Brothers Limited (KBL) has introduced 'KirloSmart', an IoT (Internet of things) product with unique capability of measuring and transmitting the field parameters for remote monitoring on KBL's web-based portal for analytics and generating alerts for the probable causes leading to failure of the pump."
Reducing the Total Cost of Ownership
Sharing the recent innovations in the pumps and valves sector, Mitra says, "KBL has the largest 3D sand printing machine in the world. The company has an in-house facility for carrying out destructive as well as non-destructive testing on pump components. It also houses Asia's largest hydraulic research lab within its manufacturing plant premises in Kirloskarvadi, Maharashtra. Besides, KBL comprises the largest service network for pumps and spares."
He further adds, "Energy cost of the pump is nearly 85 percent of the total life cycle cost of the pump. The life cycle cost is the total ownership cost for a purchaser, right from purchasing the pumps to running of pumps, including maintenance cost."
Explaining further, he said, "KBL invested in R&D to manufacture a pump that could help reduce total ownership and lifecycle costs. While doing this, KBL manufactured LLC (Lowest Lifecycle Cost) pumps. These pumps can be offered in horizontal split case design as well as in vertical design."
Throwing light on LLC pumps, Swapan Mitra added, "These pumps carry many features like special coating of hydraulic passages, stainless steel impeller, double row bearings, mechanical sealed body, easy removal of bearings without disturbing or removing suction and delivery piping, which help in reducing energy cost as well as reducing maintenance cost of pumps. As a result, these pumps help increase MTBF(Mean Time Between Failure), reduce downtime and enhance total life span of the product."
The company provides various application based coatings, viz. Corroglasscoating series for protecting pumps and valves against corrosion and erosion, Fluid guide series for facilitating energy conservation/energy efficiency enhancement and sustainability. Besides, the company also offers Poly Glass and Plasmet coating for internal and external surfaces of pipes, structures and vessels.
Comprehensive offerings by Grundfos India
When asked about what the company had to offer for the pharmaceutical industry, Rajaram said, "Grundfos offers a comprehensive range of products to cater to the pharmaceutical industry. The Grundfos Hydro MPC booster systems are made to the very highest standards. Thanks to the CU 352 controller, they handle even the most difficult boosting jobs with ease and accuracy. All components have been combined with focus on quality and efficiency. These can be used wherever additional pressure is required. Each booster model has been designed to meet specific customer demands for capacity and control. The intelligent cascade control ensures that the optimum number of pumps required to meet the demand runs at any time. The Grundfos Hydro MPC booster systems are sturdy, compact units with easy access to all service parts."
Sharing the details of TP, another product of Grundfos, Rajaram said, "This pump is notable for its high levels of reliability and efficiency. The quiet, highly-efficient motors like IE3 or IE4 are standard offerings of this pump. All TP pumps are electro-coated to ensure high corrosion resistance. In line design, reduced power consumption, easy dismantling for service, the stainless steel impeller and seal ring for extended pump life are few of the valuable features offered."
Rajaram also shares the details of the NB and NK pumps, which form the integral part of the company's product list. He says, "The Grundfos NB and NK pumps are designed and built by Grundfos in order to ensure that every technical detail and every component fully lives up to the Grundfos standard. As a standard requirement, the NB and NK pumps are equipped with cast iron impellers. As an option, impellers made of bronze is also available."
Rajaram concludes, "These improve corrosion resistance when pumping chlorinated water or other aggressive liquids. For high-salinity water, such as brackish or seawater, or other corrosive liquids, all bronze or the stainless steel version of the pumps are available. The pumps are designed with a 'back pull-out' system, which makes maintenance and servicing simple and cost-effective. Both models allow for removal of the impeller without dismantling the pump housing or pipework."
Kirloskar Brothers Limited's Product Range and Applications
Speaking about the company's offerings for the pharma sector, Mitra said, "KBL has been supplying pumps to the pharma sector since many years for both type of pharma industries, namely the bulk drug and formulation division. For bulk drug units, KBL offers a range of pumps for handling various fluids that include process solvents and brine solutions and for meeting utility requirements."
As for the company's offerings in the solvents area, Mitra adds, "For solvents, we have KPD and KPDP series of pumps, which can be offered in austenitic stainless steel material of construction or in exotic material of construction like Duplex stainless steel or in Hastalloy. KBL has supplied various process pumps in pharma industries using patented replicast technology for various intricate pump castings."
KBL also offer solutions for utility applications. Throwing light on the applications for utility, Mitra says, "For utility applications, we offer end-suction pumps as well as split case pumps. For condenser cooling, reactor cooling, RO systems, body washer and eye showers, we have pumps suitable with VFD driven motors, which can be offered with HYPN systems. In addition to this, KBL's corrocoat applications have been offered for many cooling transfer pumps in pharma companies."
Mitra further explains, "Each pharma unit have effluent treatment plants for which we have been supplying self-priming pumps for small flow requirements and split casing pumps for larger flows. Now-a-days, provision of fire fighting system is mandatory as per national safety norms. Pumps required for this application, viz. motor driven, engine driven pumps and jockey pumps are supplied by KBL. KBL has a dedicated FM/UL cell, which follows a single door communication for AMC of pumps, spares requirement, FM global audit and for imparting training to users. For formulation units, most of the required utility pumps are supplied by KBL."
In a concluding note, Mitra shed light on the offerings for KBL HYPN Systems. He said, "We have a wide variety of pumps and in house engineering capabilities to select best suitable pump for HYPN Systems (Hydro Pneumatic Systems) rather than restricting only to inline pumps. Against this KBL can offer inline, end suction, split case and vertical pumps. These pumps can be offered with smart monitoring where control and monitoring can be on a mobile or on an iPad."