Speak Out
Technology is bone, brawn and brain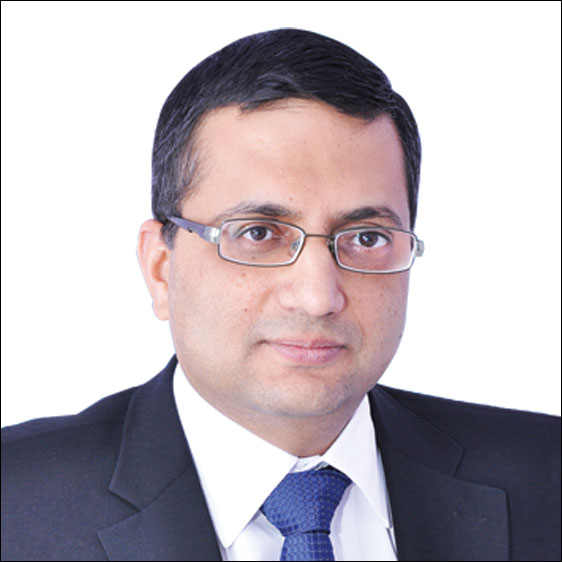 Robotics has immense potential to evolve the manufacturing sector in a truly progressive manner. It can be visualised as the transformation and benefits which computers have brought in to almost all the sectors.
Manufacturing industry is a major market for robotics. The application of robotics has boosted the manufacturing industry. With a lot happening in the manufacturing industry, Sameer Gandhi,
MD, OMRON Automation, India shares his views on why should robotics should be used in manufacturing.
Can you discuss the advantages of using robotics in manufacturing ?
Robotics has immense potential to evolve the manufacturing sector in a truly progressive manner. It can be visualised as the transformation and benefits which computers have brought in to almost all the sectors. To start with, it is the first step as the factories progress ahead towards donning a digital avatar. In a simple and poignant manner, the technology with its three key components – bone (linkages), brawn (motive power) and brain (intelligence) is used to automate and control a variety of manufacturing processes which are either time consuming, monotonous or repetitive in nature or hazardous in nature – so as to achieve varied ambitious objectives such as faster manufacturing cycle times, better quality, etc. augmented with the huge scope of customisation. Its key applications have been for the processes like testing, inspection, welding, assembly, packaging, assembly, etc. The market has shaped out well for some of the industries such as automotive manufacturing industry and is expected to have a brighter future for many more such as food and beverage, electronics assembly to name just a few.
Are there any limitations too ?
Looking at it from the perspective of manufacturers, there are concerns such as high cost of adoption. The cost of adoption is directly related to the availability and procurement of hardware components which are mostly imported. This gets further entangled with the issue of dealing with the lack of availability of skilled manpower. Training the personnel on these kinds of solutions could further add to the cost. Robotics being a multifaceted and multidisciplinary field, the cost of acquiring and retaining quality talent is very important. It all boils down to a realistic and comprehensible RoI which then attains a huge significance for the manufacturers. Another challenge is the limited levels of know-how about the role of robotics and the values it could deliver.
How new robot trends are changing manufacturing?
Global manufacturing is facing a major turning point. Change in manufacturing is being driven by a range of factors including the growing application of big data driven by the evolution of ICT (Information and Communication Technology), the shift to super-flexible manufacturing to accommodate increasingly specific, tailor-made production needs as well as the increasing diversification of global production bases and their repatriation to the developing markets. The robotics solutions we offer help our customers with a complete range of services and products designed to increase their machine's speed, versatility, performance and safety. Although these machine solutions are highly advanced, they are also proven to be extremely reliable and maximise the loyalty of the customer. Some of the benefits the manufacturer derives by adopting robotics are higher productivity, meeting global standards, providing flexible solutions, high efficiency, low maintenance and quality inspection.
Explain us on your latest robots for manufacturing industry.
OMRON provides two types of Robots-Fixed Industrial Robots and Mobile Robots. The Fixed Industrial Robots are mainly used in applications like pick and place for food and beverage, FMCG, pharma, automotive and digital industries. On the other hand, the Mobile Robots are providing the desired logistical productivity and intelligence currently unrealised through conventional conveyance, transport, and AGV systems. Robots powered by Motivity are people aware and work in existing facilities with minimal to no retrofits. They are extremely flexible to accommodate changing workplace layouts. Companies utilising Motivity experience lower total cost of ownership and significant improvements in the areas of productivity, intelligence, and system start-up. Mobile Robots like AIV (Autonomous Intelligent Vehicle) are
mainly used in applications like inventory management, hospitals, line replenishment and warehouse management.