Technology
Manufacturing the 'Factory of the Future' with technology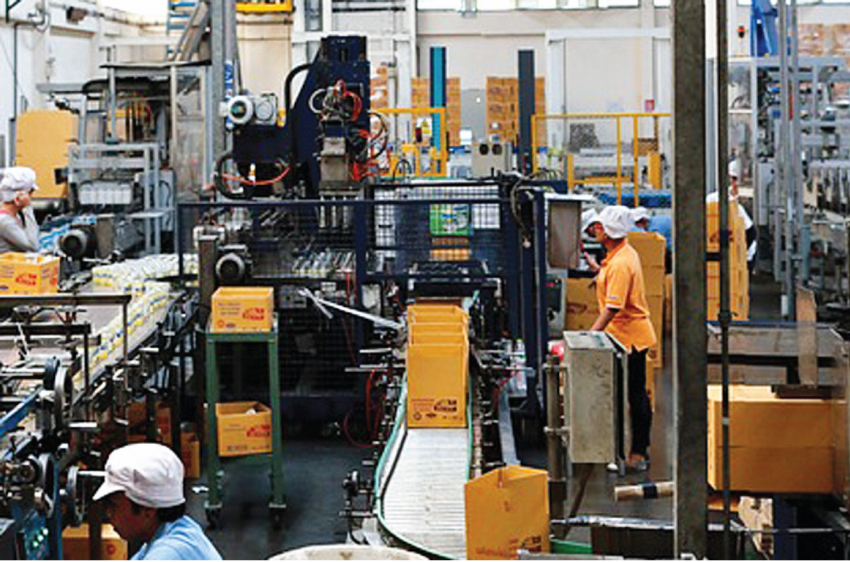 Considering the political and economic climate in India currently, there is no better time to transform into a 'Factory of the Future'
India's manufacturing sector is on a tremendous growth path and is expected to be one of the top 3 in the world by 2020. Currently India is approximately 2.2 per cent of the world's total manufacturing output, which is at par with developed countries like UK and Japan. With the demand for electronic hardware expected to rise rapidly to US $400 billion (by 2020), India has the potential to become an electronic manufacturing hub. Through the 'Make in India' initiative, the government is targeting to achieve net zero imports of electronics by 2020 by creating a level playing field
and providing an enabling environment. Key goals include helping job creation, skill enhancement and securing global recognition to the Indian manufacturing ecosystem facilitated by state-of-the-art infrastructure.
With such promising initiatives in the country, there is a lot of expectation from the ICT consumption perspective, especially in this sector. On the flipside, embracing disruptive technologies will also enhance the current manufacturing ecosystem, adding to the positive impact created by policy-level changes. Big data, analytics, cloud computing, machine-to-machine communication, automation and IoT hold promise for longevity – ensuring the company can stay in the race and far-sighted modernisation that is more than quick fixes or short-term trends. More importantly, it makes way for a flexible architecture which allows the company to integrate new capabilities as they grow. All these components come together to create what is today commonly known as the 'Factory of the Future' which is in essence a digital enterprise – complete with facets such as ERP on cloud, delivered on mobile devices for convenience of users.
ERP implementation to the rescue
CIOs of manufacturing enterprises have realised that the ultimate key to modernisation and increased efficiency is through the implementation of ERP software systems. According to an IDC report, ERP is a critical enterprise application in the IT portfolio of manufacturing enterprises for day-to-day operations, with an ever increasing demand on performance and functionality with cost pressures. Additionally, apart from streamlining the operations resulting in the desired outcomes from the factories, ERP helps to track the ongoing processes in a lot more efficient manner. It is important for manufacturers to keep in mind that the chosen ERP system should help get visibility across the company's global supply chain and provide system-wide transparency for all key stakeholders through a purpose built, comprehensive solution designed to support multiple manufacturing strategies. What's interesting in the present day context is that the 'Make in India' initiative is providing a big boost to manufacturing sector with 24.1 per cent contributions to the total cloud ERP market in India.
Cloud – pivotal to modernisation
While implementing ERP, Cloud-based deployment is an attractive option that should definitely be on the check-list for CXO-level decision makers. This is in order for manufacturers to remain competitive and contextual in the new manufacturing paradigm. Cloud deployment brings clear benefits, from speeding implementation to eliminating the need to invest in servers and ongoing IT maintenance. The agility that cloud offers, plus the "always-modern" advantage, makes cloud deployment a no-brainer for many front-of-the-pack manufacturers. The good news is that the early resistance to cloud solutions for critical applications is steadily eroding. According to a global IDC survey, the results are proven; 52 per cent of surveyed manufacturers are currently seeing major impact from cloud technologies. Another
40 per cent anticipate seeing major impact in the next five years, bringing the total to 92 per cent by 2020. For this percentage to increase, along with cloud technology, companies can succeed in retaining their new-age talent with a consumer-inspired user experience that's been designed to mirror
personal technology.
Road to the future
Operational technology in manufacturing is at the brink of a major make over. A large part of this rests with the mindset of the manufacturers – to transform from thinking about this change as an expensive one to considering its long term benefits. Being a late adopter of technology solutions can cause serious disadvantages, directly leading to loss of market share and profitability. Smart Manufacturers are better equipped to tackle various issues like that of low productivity, primarily because of lack of automation, talent and skill shortage, inefficient supply chains and lower levels of supplier competence. Considering the political and economic climate in India
currently, there is no better time to transform into a 'Factory of the Future'! The time has come and the time is now!
Authored by__
Ashish Dass,
VP and MD, South Asian Subcontinent,
Infor