Continental Automotive India celebrates World Engineer's Day today
September 15, 2022 12:38 pm
Continental is tackling the digitalisation, electrification, and automation of mobility and focusing research and development activities more strongly on its customer's increased requirements.
Technical Center India is one of Continental's largest automotive R&D centers globally. The Center operates out of Bengaluru with over 4000 engineers and supports R&D for all automotive businesses of the company, both at a local and global level, working on areas such as advanced safety technologies, autonomous driving technologies, and connected mobility. The center houses centers of excellence (CoEs) in Software, System, Product, Innovation and Agile, and is the headquarters of the Software Academy. Additionally, TCI has emerged as the Regional R&D Center and Asia Application Hub for specific markets for some of the businesses. TCI houses centers of competence in niche areas, e.g., COC on Machine Learning.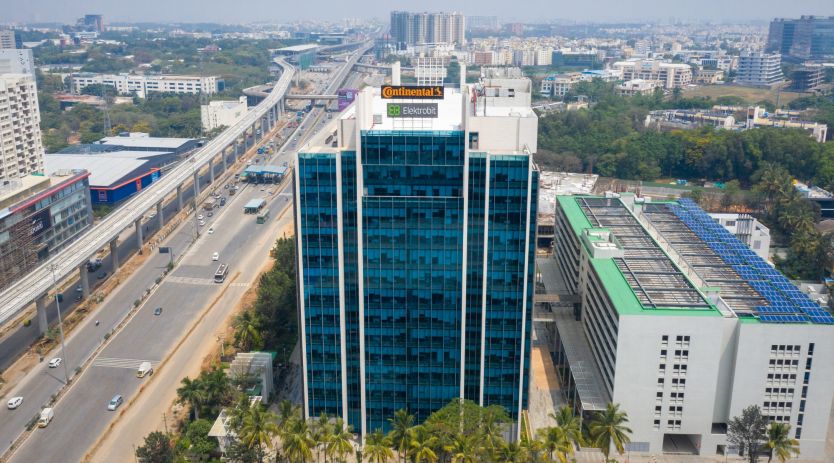 Ms. Latha Chembrakalam, Head of Continental Technical Center India, the in-house R&D center of Continental states, "Engineer's Day is a reminder for all of us to celebrate the contributions of engineering, and to cherish the fact that without engineers in our lives, it would have been a completely different world to live in. Engineers create what many imagine. Our engineers at the Continental Technical Center India are a fine example of this. Some of Continental's latest global innovations in automotive technology have a distinct touch of our engineers in Bangalore. This encompasses technologies that make driverless cars possible, technologies that make our roads safer, technologies that turn a car into an IoT device, and plenty more."
Research & Development has always been one of Continental's key focus areas. TCI's engineers have made significant contributions to the development of advanced technology for India and the world. TCI is involved in several India-level and global-level projects, ranging from a for-the-market solution like one channel ABS solutions for 2-wheelers to highly sophisticated technologies for domains such as Advanced Driver Assistance Systems (ADAS) and Artificial Intelligence.
For instance, TCI's new innovative affordable ADAS solutions – radar sensor and Rear-View Systems (RVS231), focuses on emerging markets. Adding value with its understanding of the local market and customers, TCI is also fast emerging as a "Center of Competence" for 2-wheeler markets and customized products for the BRIC countries.
Some of the things being worked on are-
Developing functions & solutions that enable autonomous/assisted driving (object detection, classification, tracking, semantic segmentation, pose / depth estimation).

Developing functions & solutions that enable vehicle-human interaction such as identification/detection & authentication using biometrics, understand, detect driver activities to create suitable in-house vehicle experience, detect driver behaviors and react as necessary.
Continental is decisively tackling the digitalization, electrification, and automation of mobility and are focusing our research and development activities more strongly on our customer's increased requirements in these areas. We will continue our R&D efforts in areas pertaining to these mega trends. 
Apart from innovating technologies for India, TCI has been instrumental in framing the Transparent Trailer Technology, Continental's ARS 540, the first production-ready 4D image radar and the Ac2ated Sound feature fitted in the vehicles. Continental has paired up with Sennheiser to create this sound feature for providing an immersive sound experience that can help to eliminate the boundaries between reality and reproduction.