Gearing up to meet the growing demand for smart automation
February 14, 2023 5:25 pm
With its rising demand for industrial automation, the automotive sector is one of the critical drivers of growth in the machine tool sector.
Technology range @ IMTEX
We displayed our novel product, MATCH – End of Arm EcoSystem. MATCH is equipped with an extensive range of functions and universal communication interfaces and is compatible with all common lightweight collaborative robots – an ideal system for cobots and conventional 6-axis robots. In addition, we showcased our extensive product range, from Handling technology like the electrical and pneumatic grippers to the swivelling units. From the machine technology side, we displayed zero-point clamping systems, which can be used in gantries and robots. Furthermore, we also showcased our system solution grippers for the EV industry, tyre, and the intralogistics segment, which was a delight for the system integrators who visited us at IMTEX. Our new product launch was a wireless communication module, Series BCM and MCM. With this new product, our customers will now be able to control all Zimmer Group IO-Link grippers and MATCH IO-Link components regardless of the structure of the existing robot or the system base.
Positive industry outlook
The industry outlook is very positive, and the Indian machine tool industry is set to grow significantly in FY 2023-24. With its rising demand for Industrial Automation, the automotive sector has been one of the key drivers of growth in the machine tool sector. During IMTEX, it was heartening to see many of the customers on our booth enquiring about reliable automation solutions. We see an increase in the demand for automation as a prerequisite when a buyer is planning to procure machines. The machine tool and the Automation sectors are on a robust growth path and we foresee the situation to continue beyond 2023. We at Zimmer India are gearing up to meet the growing demand for smart automation solutions.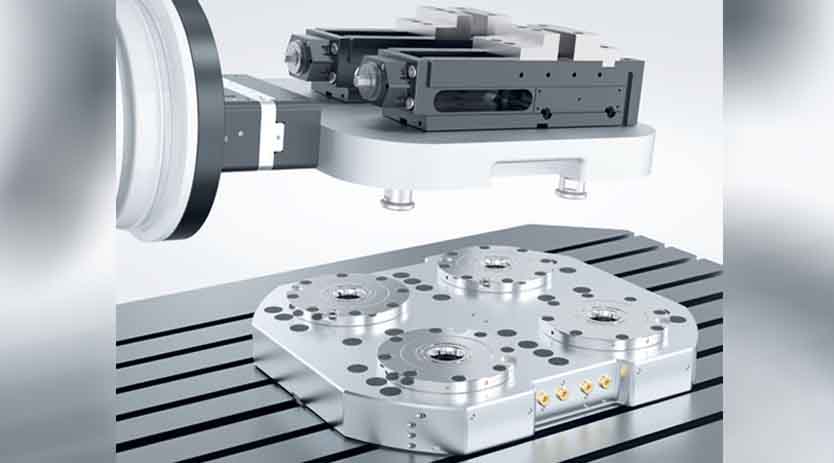 Humans and robots collaboration
The latest development is that humans and robots are working collaboratively to improve productivity and efficiency on the shop floor! Zimmer-Group has developed a wide range of collaborative grippers, including MATCH, which work with a hand-in-glove coordination with the cobots. As automotive manufacturers expand their offerings in EV and hybrid vehicles, it opens many opportunities for us. We have been very active in this space by providing smart automation solutions for handling cells, battery modules and battery packs. We at Zimmer Group are upbeat and look forward to collaborating with automotive companies and line builders to set up high-production lines.
Current challenges and aim for this year
The current challenges are twofold. The first level of challenge is a positive one. The industry is going through a remarkable metamorphosis and calls for building smarter machines and more intelligent automation solutions for enhanced productivity. We at Zimmer Group built innovative solutions for robot-machining and handling cells which were well received in sectors like machine tools, automotive, agrochemicals, intralogistics and aerospace. The second challenge is much more on the operational side of the business, where all the industry players faced delivery challenges, especially with electronic chips, servo drives and controllers posing difficulties in the delivery of the projects. However, we are also seeing positive signs of improvement on this front since the last quarter of 2022.
A year of growth
Since our inception in 2018, we have been growing with a steady CAGR and this year, Zimmer India will be setting up a Factory in Pune. We would be focussing on developing system solutions in gripping, which will make building automation solutions simpler and faster for the line builders and the OEMs. Furthermore, we would like to grow our business with our channel partners in the Linear and Damping technology products and improve our market share. 2023 should be a year of growth for us.