Environmental friendly KH 8 40×40 Profile: A metal-free alternative for a sustainable future
July 31, 2023 1:55 pm
Aditi Garg, Managing Director, BIBUS India talks about how ITEM's eco-friendly KH profiles enhance efficiency, innovation, and precision in custom anechoic chambers, driving advancements in engineering.
What are some specific examples of state-of-the-art solutions provided by BIBUS India that have helped industries improve efficiency and innovation?
In the ever-changing industrial sector, businesses must find a dependable, forward-thinking technology partner to maintain a competitive edge. BIBUS India stands out as an exceptional option, providing a wide range of distinctive qualities that differentiate it from others. With a strong emphasis on quality, customisation, and outstanding service, BIBUS India has become the preferred choice for industries seeking state-of-the-art solutions. As a frontrunner in delivering advanced industrial solutions, BIBUS India takes great pride in offering top-notch products that redefine efficiency and innovation.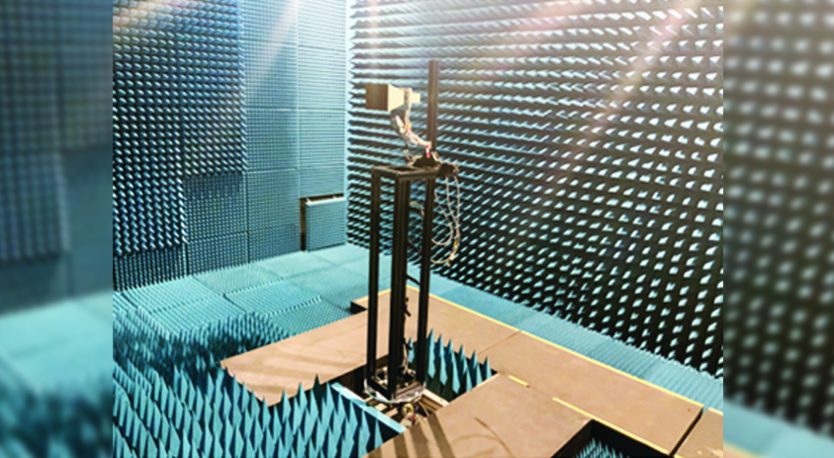 What are ITEM aluminium profiles known for?
One standout product in our diverse selection is ITEM aluminium profiles, which bring a transformative solution. ITEM is a renowned brand from Germany that excels in manufacturing modular aluminium extrusion profiles, connectors, and fasteners. These components are used to construct various structures, including machine bases, workbenches, safety enclosures, clean rooms, conveyor systems, and automation solutions. The versatility of ITEM aluminium profiles empowers engineers and designers to unlock their creativity and customise solutions to meet specific needs, ultimately achieving optimal functionality.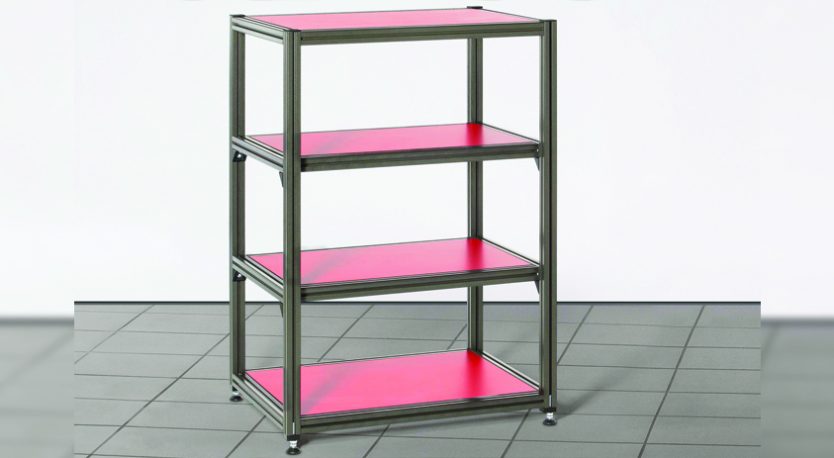 What is the purpose of anechoic chambers?
The world of advanced engineering reveals the fascinating realm of anechoic chambers, where state-of-the-art technology merges with a science fiction-like atmosphere. Anechoic chambers are meticulously designed environments with pyramid-shaped absorbers to prevent reflections and external disturbances. Engineers utilise these chambers to conduct precise tests on electromagnetic radiation, antenna performance, and wireless communication systems. The data obtained in anechoic chambers drive groundbreaking advancements in wireless technology, ensuring compliance with rigorous standards and shaping the future of wireless communication and electromagnetic engineering.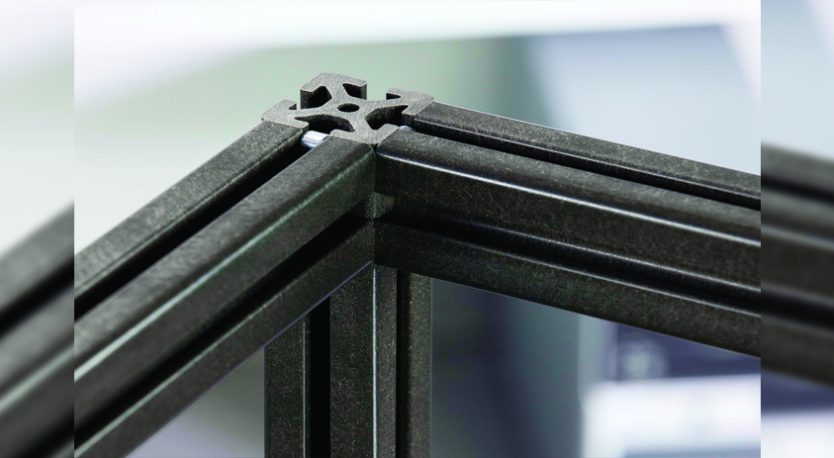 How does ITEM's KH 8 40×40 Profile contribute to the custom anechoic chamber? 
ITEM's KH 8 40×40 Profile offers a metal-free alternative made from environmentally friendly material (over 70 percent wood fibre) while maintaining an identical design to its aluminium counterpart. This custom anechoic chamber utilises the KH profile, which is moisture-resistant, dimensionally stable, and suitable for lightweight applications. It is an ideal choice for constructions requiring a lightweight design and electrical insulation, making it suitable for various applications such as EMC measurements, shelving, table frames, guards, and enclosures.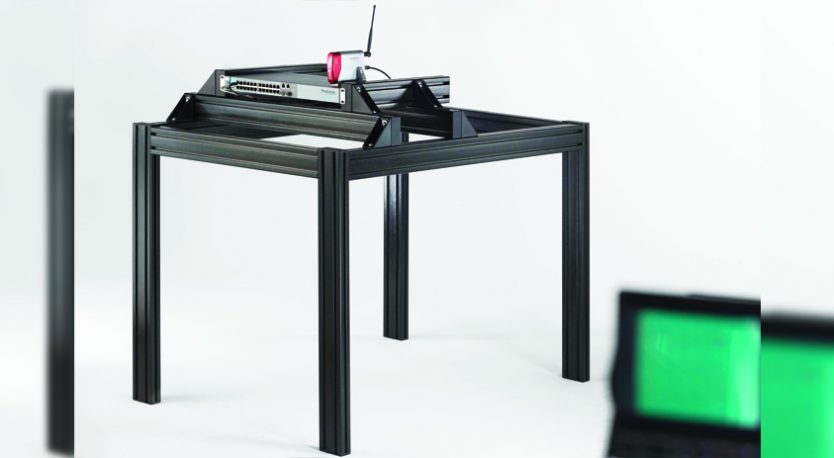 What are the advantages of using ITEM's KH profiles?
ITEM has introduced the KH profile as a metal-free alternative to the traditional aluminium profile in its MB Building Kit System. These KH profiles are manufactured using wood from sustainably managed forests, carrying the PEFC label. Notably, the KH profile demonstrates its ecological superiority by consuming 76 percent less primary energy during manufacturing than aluminium profiles. With an emissions balance sheet weighing 3.6 kg in CO2 equivalents, the KH profile outperforms aluminium profiles regarding environmental impact. It achieves a remarkable 91 percent reduction in CO2 emissions.
Furthermore, the KH profile offers the advantage of being lightweight, weighing only 1.6 kg/m. This characteristic makes it well-suited for applications that involve electromagnetic waves and electrical insulation. Unlike metals, which are conductive and reflect waves, the KH profile ensures precise measurements without distortion caused by wave reflection. Additionally, the use of metal-free KH profiles and foamed plastic spikes on the walls and floor of the chamber guarantees that electromagnetic waves are not reflected, further enhancing the accuracy of measurements.