Ahire Machine Tools: Shaping the future of machining
August 4, 2023 5:43 pm
AMT's products stand at the forefront of technological advancements, promising to elevate productivity levels, enhance accuracy, and deliver exceptional results in machining operations. With AMT's cutting edge solutions, businesses can experience the transformative impact of advanced machining technology firsthand.
Ahire Machine Tools Pvt. Ltd. has established itself as a prominent player in work-holding and tool-holding solutions, focusing on enhancing productivity through innovative approaches. The company is dedicated to achieving maximum efficiency, specializing in advanced solutions for work holding, mainly for three- and five-axis machines.
Their work-holding products are crucial in securing workpieces during machining, ensuring precision and accuracy. The company primarily focuses on developing comprehensive work-holding solutions tailored to the Indian market. These solutions ensure optimal clamping, even in the smallest portions of the component, resulting in enhanced precision and improved productivity.
Ahire Machine Tools is committed to delivering products known for their precision, performance, and reliability. They offer a range of cutting-edge drill and tapping machines, carefully engineered to meet the diverse needs of various industries, including manufacturing and automotive.
The drill machines are designed for exceptional performance and efficiency in hole drilling, reaming, and countersinking. With their robust construction and advanced features, the drill machines enable users to achieve remarkable results while minimising downtime.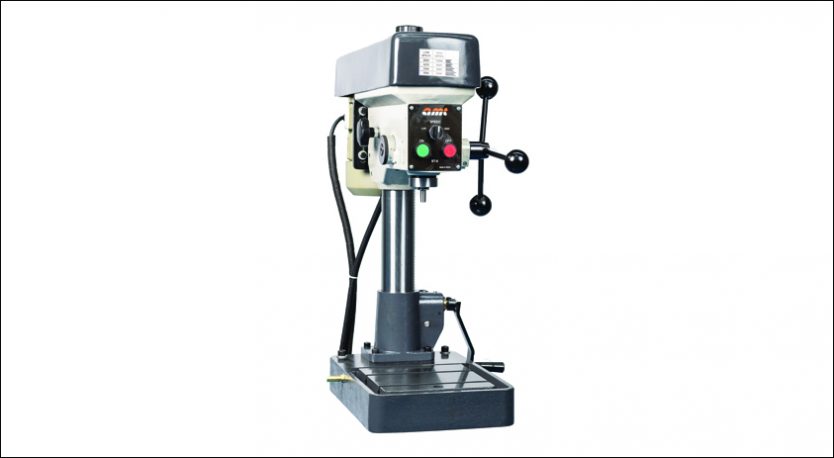 Similarly, the tapping machines have advanced control systems and high-quality components, providing precise and consistent tapping operations for internal and external holes, ultimately enhancing productivity and accuracy. Incorporating tapping machines into manufacturing processes enhances productivity and accuracy significantly.
The drill and tapping machines offered by Ahire Machine Tools represent the cutting-edge future of machining. Their products lead the way in technological advancements, allowing customers to enhance productivity levels and accuracy and achieve outstanding results in machining operations.
Apart from their wide range of products, Ahire Machine Tools is dedicated to providing comprehensive after-sales support and service to maximise the value their machines bring to customers. A team of skilled technicians is available to assist with installation, maintenance, and troubleshooting, ensuring uninterrupted productivity for businesses.
As a forward-thinking company, Ahire Machine Tools continues to invest in research and development, constantly exploring new technologies and methodologies to improve the performance and efficiency of their machines.
In conclusion, Ahire Machine Tools Pvt. Ltd. offers top-notch workholding and tool-holding solutions that significantly enhance productivity and precision in machining operations. Their range of drill and tapping machines represents the future of machining, providing businesses with improved efficiency and exceptional results. Partnering with Ahire Machine Tools promises a difference in performance and productivity through their innovative solutions.

For more information, visit:
www.amtplindia.com