Work-holding solutions with innovation, precision and excellence
September 18, 2023 4:43 pm
Ahire Machine Tools is a prominent leader in work-holding solutions, prioritising innovation and precision. Their range includes versatile vices and cutting-edge machines for various industries.
Ahire Machine Tools Pvt. Ltd. stands as a prominent and distinguished player in the realm of work-holding and tool-holding solutions, showcasing a remarkable legacy of contributing to productivity enhancement over a significant span of time. The company has become highly skilled in creating new and smart solutions for holding workpieces in place. They pay special attention to machines that can move in three or five directions, which are really important for making operations work as efficiently as possible.
At the heart of machining processes, work-holding products assume a pivotal role by facilitating the secure clamping of workpieces, thereby paving the way for meticulous and precise machining operations. Presently, the company's primary thrust lies in the development and provision of all-encompassing work-holding solutions meticulously tailored for the dynamic Indian market.
Ahire Machine Tools remains steadfast in its commitment to delivering products that epitomize precision, performance, and unswerving reliability. This commitment reverberates across the spectrum of their offerings, including an array of state-of-the-art drill machines and tapping machines. These cutting-edge tools have been purposefully engineered to cater to the diverse and evolving needs of industries spanning from manufacturing to the automotive sector.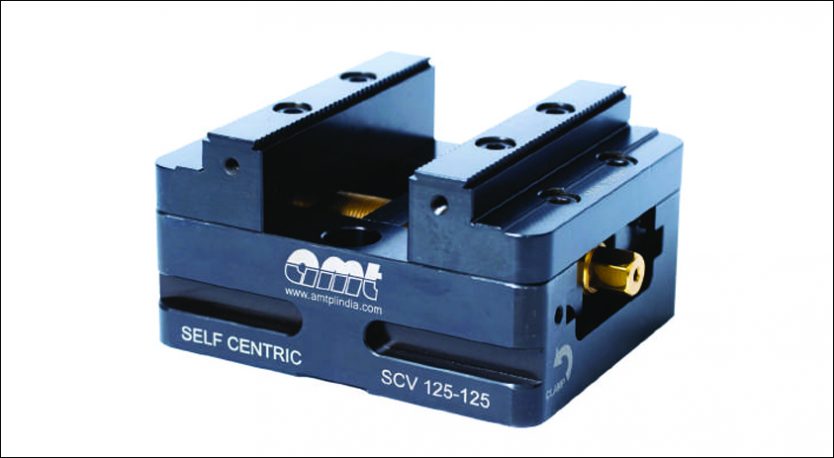 The AMT Allmatic Allite Vice 68 K/M. This product stands out with its CentroLite design, offering mechanical operation coupled with a substantial clamping force of 28 kN and 100 Nm torque. The clamping range spans from 0 to 164 mm, while the integration of gripper-jaws with a width of 124 mm showcases a sophisticated approach to work-holding. A commendable clamping margin of 4 mm enhances its usability, and the spindle's construction with a high tensile strength of 700 N/mm², impeccable sliding properties, and remarkable wear resistance attests to its durability and performance prowess.
Among the standout products in the company's arsenal is the Alloy Steel Body & Case Hardened AMT Allmatic Allite Vice 125 K/M. This versatile work-holding solution boasts an ingenious design that ensures even expansion and balanced pressure distribution, thereby fostering secure workpiece clamping. Notably, the clamping force of 28kN combined with clamping range of 0-164 mm.Spindle is with a high tensile strength of 700N/mm2, good sliding properties and a very high wear resistance.
Among the company's impressive offerings, the small and precise self-centric vice with excellent repeatability captures attention. Its compact design, coupled with enhanced accessibility, creates a tool that balances efficiency and convenience. The vice's versatile span of 6-125mm or 6-225mm caters to a spectrum of needs. The precision in rack teeth pitch, accurate to within +/-0.02 mm, underscores its meticulous engineering. The incorporation of gripper teeth for enhanced grip, provision for a 45° dovetail, and the inclusion of M5 holes for supplementary jaw mounting attests to its thoughtful design. Moreover, the spindle screw's TiN coating bolsters its hardness, wear resistance, corrosion resistance, and lubricity, all in one stroke.
In conclusion, Ahire Machine Tools Pvt. Ltd.'s legacy of excellence in work-holding and tool-holding solutions resonates powerfully through its innovative products designed for maximum efficiency. With an unyielding dedication to precision, performance, and reliability, the company has solidified its place as a trusted partner for diverse industries seeking to elevate their machining processes.
D1/18 MIDC Ambad, Nashik, 422010,
Web: www amtplindia.com
Email id: sales@amtplindia.com
Contact number: +91 99224 48079