WELCOME HYPERAUTOMATION
March 1, 2023 6:18 pm
Hyperautomation, which incorporates Artificial Intelligence, Machine Learning, and Robotic Process Automation, is expected to be one of the technological trends that will significantly impact the business world in the coming years. The global hyperautomation market is booming due to the high adoption of advanced technologies by various industry verticals to improve their operational efficiency.
With technology advancing rapidly, every industry strives to keep up by adopting new and evolving technologies. Hyperautomation is considered a key means for achieving fundamental digital transformation as it eliminates human involvement in low-value processes. This technology has been rapidly accepted across various business verticals and can become crucial for organisations adapting to changing processes.
Hyperautomation is expected to be one of the technological trends that will significantly impact in the coming years. It increases the automation of business processes such as production chains, workflows, and marketing processes by incorporating Artificial Intelligence, Machine Learning, and Robotic Process Automation. Combining RPA with AI and IoT enables customers to embrace automation and innovate their working style. The global hyper-automation market is booming due to the high adoption of advanced technologies such as predictive analytics and AI by various industry verticals to improve their operational efficiency. However, training and upskilling the workforce are crucial for successful implementation.
The collaboration between academia and industry corporations has been a topic of discussion for almost two to three decades. According to Mr. AnupWadhwa, Director of the Automation Industry Association, the industry wants academia to develop people according to its needs. In contrast, academia wants the industry to set up labs for them. To bridge this gap, the industry and professors run a lab at IIT Delhi, which operates like a startup. The lab equipment is entirely industry-grade, and visiting industrial partners can view robotics and cobots.
Machine vision, machine learning, AR and VR, digital twin, and other technologies are being used in the lab. Fresh engineers are hired, and within the first 12 months, they become familiar with IoT, IoT, AR, and PLC
Enhancing training programmes
Furthermore, Mr. Anup emphasised the importance of empowering human operators in implementing hyper-automation. He stated that humans should take responsibility for using the automated software because they are the ones who will be using the tool. Additionally, if there is a cybersecurity threat, information should not be uploaded on a drive, and the premise level should be prepared to learn "Edge analytics." Training programs are done at different levels, and the industry should adapt final year, diploma, and degree students to bring about the necessary changes. In Germany, vocational training programs by industry are taken much more seriously than in India. To represent the solutions, MSMEs can be used, and if an adopter has a solution with operational benefits, it can be used to derive customer satisfaction by using ROI. A service subsidy can be provided to convince people, and an ecosystem of consultants can be created. Technical resources are to be added, and the cost of ownership could be reduced. Mr. Rajshekhar Uchil, Senior Life Member of the International Society of Automation, added that automation could improve output quality, rejections, traceability, operator consistency, and control of the end process. When everything is interfaced and documented, no human intervention is required, and no discrepancies can cause blockage or require human verification. Cybersecurity and fatality prevention are also important aspects to consider. Mr. Rohit Sadaphal, Senior Manager of Digital Transformation and Experience Management at Tata Motors, believes that the approach to hyper-automation is a conglomeration of design thinking and Agile.
Calculation of values in terms of business benefits is necessary. Still, users may only sometimes be able to envision the process's end value despite the transformation project's introduction. The user interface and building on the UI hold greater importance in deriving ROI from the consumer IoT side. Hyperautomation is not just peak RPA, but it is about monetising the data available to lessen the gap for the earlier relation of ROI.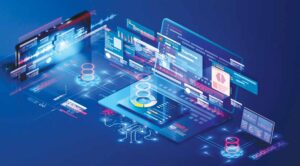 Automation in construction
Mr. Rohit suggests that the planning approach involves incorporating lifecycle and software, with the entire data being used to decide where connections should be made. He also notes that there have been advancements in additive manufacturing which can result in shorter lifespans, and automation in the building industry could include 3D printing.
India's priorities differ from other countries due to its democracy being highly valued. Building multi-storey buildings takes time and requires the connection of roads and sewage systems, which may need proper ground rules established by municipal corporations. However, a key learning that can be applied in any work area is the importance of system thinking, engineering and integration, and utilising CAD/ CAM tools to break down the whole picture.
Documentation is crucial for any ordered work, and Mr. Anup suggests that a flowing control panel is necessary to ensure that standard operations are not compromised.
Mr. Rajshekhar points out that India has access to high-quality technologies. The automotive industry has seen significant changes over the last few decades, with companies like Airbus increasing their aeroplane intake. Therefore, steps must be taken to adopt evolving technologies.
Industry 5.0 in the manufacturing sector
Initiating any new technology requires various processes for companies. With increasing data usage, a higher demand for high-speed communication within a facility exists. It's crucial to recognise that technology isn't the solution; the solution is the appropriate use case. As electronics, computing power, and digitalisation software advance, the components become more intelligent. The control and related industries are entirely aligned with this, and the new PLC generation will not require additional hardware. Mr. Anup suggests that people need to catch up and be smarter than the availability of hardware components or software.
Advancements in AR, VR, and 5G technologies have made it easier for crane operators to identify and fix mechanical or electronic issues. However, the effectiveness of technology depends on how it's implemented and used. The availability of 5G technology is only useful if the software and processors can handle the data at that speed. It's up to the industry to determine how technology can effectively improve its ROI. New technologies such as 6G may emerge to improve operations further as technology evolves.
The three dimensions of OEE (availability, performance, and quality) constitute most applications or problem areas. The Indian industry has a long way to go in all three aspects, and transparency, skilling, and data are required to improve OEE and achieve ROI. Even a 3-5% increase in OEE parameters can result in a return on investment. The challenge is to tackle the basics first and achieve an operations level of about 90%. This demands a passion for quality and higher consciousness to get everything right first. Predictive maintenance can be done using ML, and basic breakdown maintenance time should be reduced to improve efficiency.
Mechanising processes with AI in hyper-automation
According to Mr. Rohit, Hyperautomation is utilised to automate various tasks such as order management, transportation, warehousing, and inventory. In modern manufacturing, multiple devices work together and create bulk data daily. To remain competitive, companies must collect and analyse data quickly. With the introduction of 5G, low latency and high bandwidth capacity can work together to enable data collection and analysis. Collaborative robots, or "cobots," are used to complete tasks, from quality to the identification. 5G solves the low latency issue experienced with 4G, and data can guide cobots to perform unsuitable tasks for humans. Anomaly detection can be automated in real-time without automating correction. Augmented reality is being used for skill development, but as people are required to maintain the remote, it becomes more expensive to use over time. With the help of 5G, remote maintenance can be performed using augmented reality. Drones can be used within set limits to monitor and capture data, providing insights into factory anomalies. Private 5G networks can be configured to suit the manufacturing industry's requirements, offering data security, low latency, and high availability. With the incremental improvements of 5G, automation can be taken to the next level.
Glancing into future
Mechanisation is the first step towards replacing human labour, followed by automation. Once automation is established, the next step is integrating it with the rest of the system, creating a digital interface. Automating tasks is essential when a consistent, error-free output is required. However, some tasks, such as the assembly of electrical panels, are better suited for human workers who possess a wide range of sensory skills. In addition, certain jobs require the skills of electricians, making complete automation impossible. The path to automation requires discipline and quality, which involves documenting clear ideas to enhance knowledge transfer and build a better future.
Anup Wadhwa, Director, Automation Industry Association.
"Most application areas evolve or revolve around three dimensions of an OEE. That is availability, performance, and quality."
Rohit Sadaphal, Senior Manager, Digital Transformation and Experience Management, Tata Motors.
"Hyper automation is goldenly busted. It is not the peak RPA thing. The actual word hype is not to be taken as a definition. It speaks about monetising the data."
Rajshekhar Uchil, Senior Life Member of the International Society of Automation.
"Automating the process improves output quality, rejection quality, traceability, and operator consistency"
Dilip Sawhney, Managing Director, Rockwell Automation India Pvt. Ltd.
"Automating the process improves output quality, rejection quality, traceability, and operator consistency."
Suprakash Chaudhuri, Head – Digital Industries, Siemens Limited.
"The availability of 5G is a milestone on the path to Industry 4.0, in which smart factories become more flexible and productive due to end-to end digitalisation and the Internet of Things."