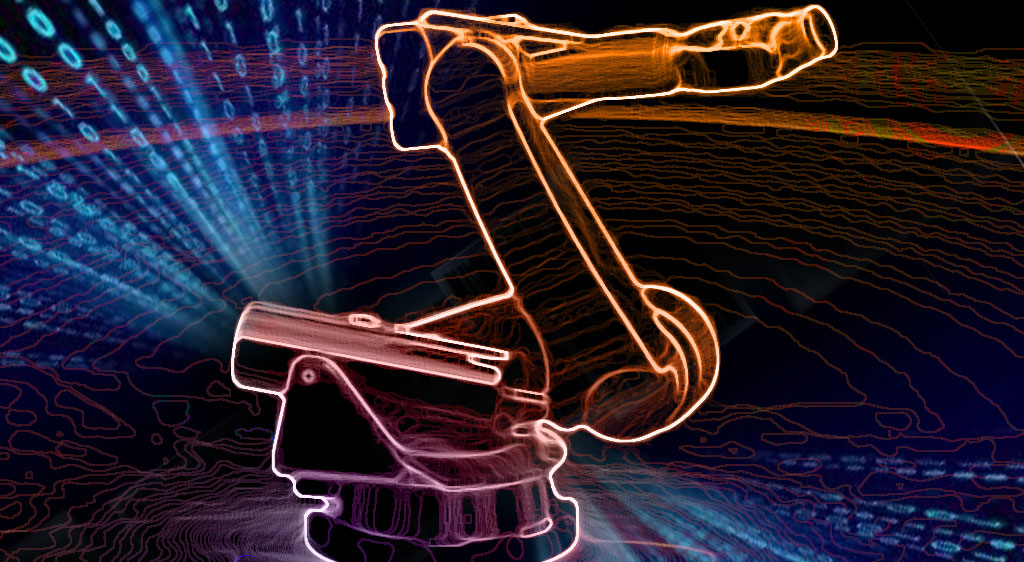 Industrial Robots are on the verge of bringing a revolution in manufacturing. In the coming times, robots will be faster and smarter. Experts share their views on why should robots be used in manufacturing.
Advantages of using robotics in manufacturing
The current trends and the advances in robotics are totally different from the way James Cameron had put up in Terminator. The rise of robots, machines have revolutionised the production line completely and they are speeding up the production. Some of the prominent advantages of using robotics in manufacturing are-
Quality
As a result of the mechanical nature and computerised control, robots or for the matter, robotic arm can perform repetitive tasks that are done with high precision and greater accuracy. This results in having an improved product.
Higher production rate
The higher mechanical nature of the manufacturing equipment, in addition to this, the computerised control gives an edge to the robotics technology. All this makes the industrial robotics technology more efficient.
Speaking about the advantages of robotics in manufacturing, Pradeep David, General Manager, India and Srilanka, Universal Robots said, "In manufacturing, there is a growing need to integrate robots into the workforce in order to take advantage of the diverse strengths of both humans and robots. This integration requires the timing of human and robotic work so that the tasks are completed within a single shift. A 'Cobot' is a robot that works in tandem with a human worker. A Cobot and a human can produce a result better and faster than either could do working alone. These Cobots are usually designed for an explicit task. In one such task, a human worker provides motion power, while the Cobots provide guidance, utilizing servomotors."
He further added, "The manufacturing environment has a wide range of potential applications for Cobots, such as in an automobile manufacturing plant. In some manufacturing processes, there are applications where it makes sense for workers to perform a task manually. In other applications, the best option is overall automation. Cobots are practical for many of the tasks that fall somewhere in between. In these situations, a worker needs to see, feel and react as needed, but the cobot can handle certain physically taxing motions. On the more technical side, a cobot can detect nonstandard activity in their work environment and limit its force, allowing close cooperation between humans and robots without any physical separation. All cobots have force sensors in their joints which stops their motion in case of an impact, allowing the robot to operate at full speed without the worry of human injury. There are a variety of cobots from small table-top models to robots capable of moving heavy loads."
Tore Lindstrom, Head of Robotics ABB India says, "Robots and robotic automation in general brings with it incredible precision, productivity, and flexibility. Times are changing rapidly. Robots are becoming much more affordable, flexible, easier to operate throughout their entire life cycle, and the methods used to program them are becoming a lot easier and much more intuitive. Therefore, robots can now offer small businesses similar opportunities to increase profitability that they offer large corporation like car manufactures."
The other advantages according to Lindstrom include, shorter cycle times, as robots can work at a constant speed without the need for breaks, improved quality and reliability with which robots offer a high degree of precision and repeatability which ensures that products are manufactured with the same specifications and process every time, improved footprint and reduced waste– thanks to their extreme accuracy robots utilise fewer raw materials which can decrease costs. The emergence of collaborative robots – like YuMi have been developed and successfully integrated into various operations both big and small.
Pradeep Shoran, AGM-Marketing, KUKA Robotics India Pvt Ltd says, "Apart from general economic developments, the degree of automation depends particularly on the procurement and operating costs of robots compared with manual solutions. Robots are being used in new markets where human workers cannot meet the quality requirements (e.g. for arc welding, adhesive bonding, laser machining, etc.), or where they would need to be protected due to the ambient conditions (e.g. in foundries), or where they simply could not handle the work-pieces and components due to their geometry or size (e.g. large components in the automotive industry)."
He further added, "Outsourcing to countries with a lower wage level is increasingly reaching its limits in terms of the need for short supply chains, the hiring of specialist personnel and quality control. The degree of automation in the industry, when compared to other sectors, is currently at a lowly 1.5 per cent. Nevertheless, the pressure to automate is increasing significantly. Automation using robots can be the right answer here. And what can our robots do better? They work with a very high degree of precision."
Discussing the advantages of using robotics in manufacturing, Dewang Kapadia, CEO, Cloos India Welding Technology Pvt Ltd said, "It is the motive of any manufacturing industry to be efficient. Robotics provide various advantages in the manufacturing industry which starts with reducing manual labour especially for some repetitive, difficult to access, hazardous environment, high speed, accurate and often adaptive tasks like welding. In today's world robotics are used to even help improve upon the skills of humans."
Limitations
Speaking about the limitations, David said, "A collaborative robot can share a workspace with humans: physical separation is not required. This is a break from past practice where robots had to be caged to avoid harming anyone who got in their way. To ensure the safety of employees around cobots come with limitations related to speed when compared to traditional robots."
Explaining the shortcomings in robotics, Shoran said, "High quality reliable products can only be manufactured by using high quality automation. There is no alternative technology to make it possible otherwise. Training the manpower who will handle the automation is another limitation. At present, less experienced manpower is currently available."
"Robots are limited by it mechanical properties like reach, weight carrying capacity, accuracy etc. However robots are now available to perform a wide variety of tough as well as delicate jobs and the most important is that they are increasingly getting more and more adaptive to act and correct itself based on the changing local conditions. Cloos welding robots have inbuilt sensors to adapt itself to the variation in path geometry and joint gaps," says Kapadia.
Impact of new trends
When asked about the impact of the new trends on manufacturing, David said, "The manufacturing sector is evolving, companies increasingly need automated solutions that are easy to program and precise in their operations. However, such implementations cannot come at the cost of human capital, and the most successful enterprises are those that implement automation solutions that work in tandem, or in collaboration, with robots. We call this term 'Autonomation' and it accurately signifies the balance we achieve between humans and robotics technology in order to deliver the best possible results."
Universal Robots strongly believes that the future of manufacturing is a fruitful partnership between humans and robots, and Universal Robots products make this possible. Robots are tools of the future and we envision a future wherein every employee will get a robot tool to aid in their work. David further speaks, "Cobots are relatively light weight and can be moved from one work assignment to another. Most cobots are easy to program, using a smartphone or tablet. Just as a power saw is intended to help—not replace—the carpenter, the cobot is designed to assist the production worker. Collaborative robots are generally simpler than more traditional robots, which make them cheaper to buy, operate and maintain."
Explaining the ways to make cobots, he says, "There are two ways to making cobots safe around their co-workers. If it makes contact with a human co-worker, it instantly stops so that the worker feels no more than a gentle nudge; but this approach limits the maximum weight that the robot can handle as well as the speed. Moving a heavy load at high speed will hurt upon contact even if the robot stops without delay."
For faster and heavier environments, a sensor-based approach is better. Traditionally, physical barriers, such as cages have been used to stop the robot when a person is within striking distance of the robot. Modern sensors now not only sense the presence of a person but their location as well. The robot will operate at full speed when the worker is in the green zone but give a warning; it will reduce speed in the
yellow zone, and completely stop when the worker gets too close. The robot can be programmed to move away from the worker or modify its path to go around the worker.
Commenting on the impact of new robot trends on manufacturing, Lindstrom said, "Customers, today, want robot systems and solutions that are safe and that allow man and machine to work in greater proximity to one another. Collaboration and digitalisation are reshaping the manufacturing automation landscape, and are essential building blocks of the factory of the future. Safety is not merely about keeping people from getting hurt but also maintaining productivity. Today, automation is more intermittent and sporadic – people need to changeover parts for a new product variation or double check that a new application is running as it should. It simply isn't productive to have to stop the line every time a person comes close."
He further adds, "Simplification, will make installation, commissioning and programming of robots easier. A good example of simplicity is intuitive programming, which anyone can do from the world's largest auto makers to the local baker. Finally, effective plant management will be dependent on digitalisation, or the ability to unlock the power of the Internet."
Sharing his take on how new trends in robots are impacting manufacturing, Shoran said, "In the past, industrial robots were used almost exclusively in the automotive sector and in series production. Thanks to the systematic ongoing development of KUKA robot and control technology, KUKA robots have now become established in many other sectors besides the automotive industry. The primary objective here is the development of applications in new markets – particularly in the fields of foodstuffs, plastics, metalworking, foundry, electronics, medical technology and the entertainment industry.
When asked about the impacts of the new trends in manufacturing, Kapadia said, "New robot trends include modular robots, multi axis robots (7 axes and beyond), collaborative robot systems and the latest Industry 4.0 standards being adapted by the robot industry. This will ensure safety, changeability, connectivity, transparency in operating and controlling systems, collaboration and above all easy to install and use."
Latest offerings
Speaking about the latest offerings of Universal Robots, David said, "We have three products. Our UR3 is a cobot weighing in at 11 kg, this lightweight and flexible collaborative robot is designed for various applications that require uniform product quality. It also offers the fastest payback in the industry and allows simple collaboration between workers and the collaborative robot for maximum impact and precision. Its compact form and simple programming make it one of the most agile and responsive collaborative robotics solutions around."
The other offerings of the company include UR5, which is ideally designed to free up workers so that they can dedicate their time and resources on other activities. The enhanced reach radius and payload capacity makes the UR5 the perfect solution to add value to all stages of the production process. It also enables the optimization of low-weight collaborative processes and simultaneously offers one of the fastest payback times in the collaborative robotics industry. With a reach radius of 850 mm and a payload bearing capacity of 5 kg, the UR5 is the perfect collaborative robot for automating repetitive assembly tasks.
Speaking about UR10, that is a ideal heavy-weight collaborative robot that is designed to carry out bigger tasks, David said, "It allows the automation of tasks up to 10 kg and also provides an increased reach radius of 1,300 mm. With its 360-degree turning capabilities, the UR10 can be easily programmed to automate heavy assembly and lifting tasks while simultaneously offering the fastest payback times in the industry without compromising safety and reliability. For industries looking for cost-effectiveness, user-friendliness and applicability, the UR10 is the only collaborative robot to consider."
Sharing about the latest offerings of ABB, Lindstrom added, "In 2015, ABB introduced two small parts assembly robots primarily for applications in the 3C industry. The first, and possibly the most recognizable, was YuMi, the world's first truly collaborative robot. YuMi is a vision of the future that ABB believes will change the way we think about assembly automation. The second, our first ever Selective Compliance Articulated Robot Arm (SCARA), is a single arm robot capable of operating in a confined footprint. The robot is ideal for the small parts assembly, material handling and parts inspection."
He concludes, "As part of our journey towards helping customers realise the potential of the Internet and helping them prepare for the factory of the future, we recently introduced Connected Services. The cloud-based platform is an evolution of ABB Remote Services which we introduced nearly a decade ago, and is a sophisticated suite of services that can reduce incidents by up to 25 per cent and speed response time by up to 60 per cent."
Sharing about the offerings of KUKA Group, Shoran said, "KUKA Robot Group offers the widest range of applications for current and future production tasks. We divide our portfolio of products into 'small robots', 'robots with low payloads', 'medium payloads', 'high payloads', 'heavy duty payloads' and lots of special models for special requirements. The continuous on-going development of robot and control technology is enabling robotics to establish itself across a broad spectrum of different markets."
Speaking about the offerings by Closs India, Kapadia said, "Cloos has been on the forefront of robotic welding systems. One of the latest applications is the use of robotic welding for Narrow Gap Welding of thick material." He further added, "Users can now dispose of the CLOOS MIG/MAG Narrow gap technology, an automated welding process variant using industrial robots. The process offers a particular economic efficiency for welding thick-walled component parts. The usual V-seam preparation is substituted by the narrow gap seam with parallel seam flanks and a gap width of only 20 mm even in the case of 300 mm wall thickness. For the preparation of the seam edge the quality of the conventional flame cut is sufficient. Thus, the weld seam volume can be reduced by about 60 per cent in comparison to the conventional weld seam preparation. This enables the user to significantly reduce welding time and provides a considerable potential saving with regard to the filler material, shielding gas and power consumption. The basis of the narrow gap technology is the rectangular narrow gap blade with a length of up to 300 mm, which guides the wire electrode, the shielding gas and the water coolant. The weld seams with the typical
constant seam structure meet the highest quality demands. The relatively low energy supply during narrow gap welding provides special advantages even for heat sensitive materials such as fine grained structural steel."
Cooperating robots are playing their part to optimize production processes and make them more flexible, not just in the automotive industry. In this development, several robots work together to machine the same parts at the same time thereby reducing cycle times or they jointly handle heavy parts to share the payload. An additional new concept is focusing on improving the cooperation between robots and human operators with overlapping workspaces in order to achieve an optimal degree of automation.
______________________________________________________________________________________

Robots and robotic automation in general brings with it incredible precision, productivity, and flexibility.
Tore Lindstrom, Head of Robotics, ABB India
______________________________________________________________________________________
Robots are being used in new markets where human workers cannot meet the quality requirements .
Pradeep Shoran, AGM-Marketing, KUKA Robotics India Pvt Ltd
_____________________________________________________________________________________
In manufacturing, there is a growing need to integrate robots into the workforce in order to take advantage of the diverse strengths of both humans and robots.
Pradeep David, General Manager, India and Srilanka, Universal Robots
_____________________________________________________________________________________
In today's world robotics are used to even help improve upon the skills of humans.
Dewang Kapadia, CEO, Cloos India Welding Technology Pvt Ltd