Revolutionising manufacturing with energy-efficient drive technology
November 1, 2023 12:27 pm
Amit Deokule, Director – Sales & Marketing, NORD Drivesystems, explains how NORD DRIVESYSTEMS is shaping the future of manufacturing with energy-efficient geared motors, automation solutions, and a commitment to environmental sustainability.
Please explain the latest advancements and innovations in gear technology and how they enhance machinery's performance and efficiency.
We are committed to delivering complete system solutions to our customers through our highly energy-efficient drive technology. We focus on application engineering to provide the best possible solutions. Our gearboxes, designed with the UNICASE design and exceptional leak protection, ensure the highest overall efficiency. We now offer IE4 and IE5 motor options, along with innovative products like NORDAC Link, Duo Drive, and our decentralised drives, enabling us to provide highly efficient solutions.
Our decentralised drive is a unique product combining a gear box, motor, and inverters. The NORDAC FLEX, a versatile decentralised frequency inverter, has established itself in various engineering and industry applications.
What are the emerging trends in motor technology, and how are these advancements contributing to energy efficiency and sustainability in manufacturing processes?
We are seeing a rising trend where customers increasingly embrace automation practices and prefer energy-efficient and sustainable products. Given that India is a big consumer market, we see promising opportunities within various end-user sectors.
Our commitment to environmental preservation is an integral aspect of our corporate policy, which provides a more comprehensive outline of our sustainability approach. To quote – Environment Economic, profit-oriented development and protection of our environment and energy savings are not understood as conflicting interests but rather a common goal. For this reason, we are committed to protecting the environment and preventing environmental pollution to the best of our ability.
Our environmental management system is focused on the following aspects of our business activities:
· Reduction and substitution, or careful handling of water pollutants, particularly in production processes such as painting.
· Resource-efficient product design of new products and packaging materials
· Reduction of greenhouse gases in logistics processes, the use of heating methods, electricity consumption or business trips
· Reduction of waste, in particular, hazardous waste from production processes
· Coordination of manufacturing methods for purchased components and their delivery.
Our environmental management system involves setting specific environmental improvements in developing new products or production methods. In product development, we ensure that our products are designed to promote energy and resource efficiency when used by our customers. Whenever possible, we make concerted efforts to minimise emissions, waste products, energy consumption, water usage, and other resource utilisation in our production and logistical operations.
Within the framework of our management system, we regularly monitor our resource consumption and emissions, which encompass aspects like noise and air pollution, and provide regular reports on our progress and specific developments.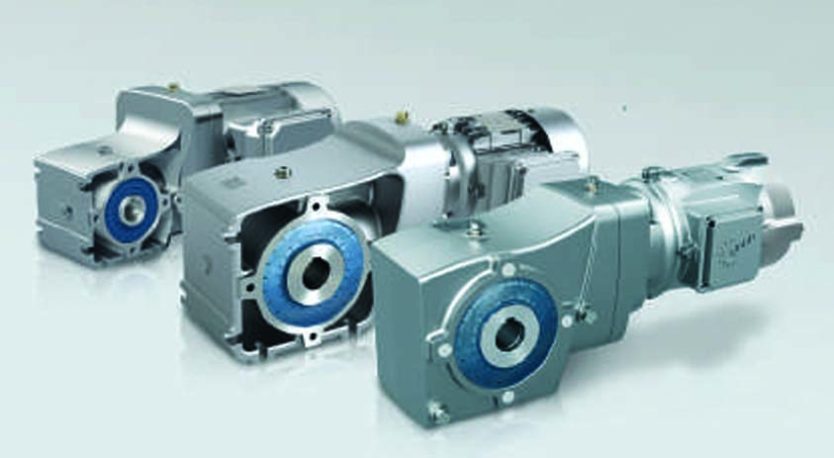 How does technology impact the efficiency and effectiveness of the machinery or equipment involved?
Our emphasis is on providing energy-efficient helical bevel geared motors to conserve energy compared to less efficient geared motors. With their Unicase design, the NORD geared motors are designed to deliver higher torque in a compact form. The Quadra lip sealing technology employs three sealing lips and an additional layer of oil and grease as a barrier to prevent oil leakage. Additionally, we prioritise focus on system efficiency by using energy-efficient products.
How are your geared motors designed to be environmentally friendly and comply with relevant emissions regulations?
We at NORD are committed to the Go Green mission. To comply with it, we always push energy-efficient products against inefficient, obsolete products, coupled with premium efficiency motors (IE3), and Super Premium efficiency motors (IE4). All our geared motors comply with CE and BIS marking.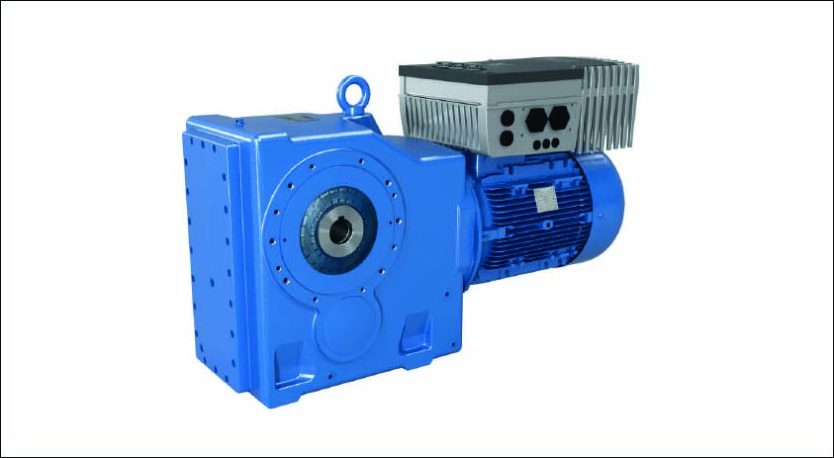 How do gear and motor technologies support the automation of production lines and improve precision and reliability in robotic systems?
The integrated PLC within NORD drive electronics enables each drive unit to operate independently, allowing for local data preprocessing and external data communication. Moreover, these units can decentralise process and motion control tasks, thereby reducing the central control system's workload.
NORD DRIVESYSTEMS drive units can manipulate processes by controlling actuators in conveyor systems or production facilities through their analogue and digital input interfaces. They can also receive, process, and transmit internal and external sensor signals and data (such as those from photocell barriers, temperature sensors, or vibration sensors) via the input interfaces of the inverter PLC.
NORD DRIVESYSTEMS' drive electronics come with built-in interfaces compatible with commonly used field bus types, allowing them to communicate with various automation environments. This enables internal or global networking within the Industrial Internet of Things (IIoT) and connections to cloud solutions, opening up the full potential of Industry 4.0.