Inovance automation solutions showcasing at EtherCAT stand during Hannover Messe 2023
April 18, 2023 3:09 pm
A range of Inovance's advanced industrial automation solutions will be on display at the EtherCAT Technology Group stand at Hannover Messe 2023 stand D19-Hall 9.
Inovance is exhibiting its industrial automation solutions on the EtherCAT Technology Group stand at Germany's world-leading Hannover Messe 2023 trade show.
Continuing with its ambitious expansion plans, Inovance is promoting its full range of automation components and solutions to companies across Europe and India and is receiving positive responses to its competitive products. Shows like Hannover Messe 2023 provide the ideal opportunity to meet potential customers and promote the benefits of Inovance's advanced, innovative, and compact range.
From 17-21 April 2023, Hannover Messe will see the EtherCAT industry association stand to showcase various products from different vendors, including Inovance's MD520 high-performance universal AC drive with EtherCAT interface, which features built-in DC reactor, wide operating voltage, and enhanced reliability.
Also on the stand from the Inovance range will be AC703 high-performance intelligent controllers featuring multi-layer networking, remote commissioning and industrial IoT capabilities, as well as compact, stable, and reliable GL20 I/O expansion modules.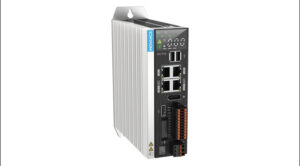 David Bedford, Strategic Marketing Manager for Inovance Europe, says, "We are excited to appear on the EtherCAT Technology Group stand at Hannover Messe. It is great to partner with one of the leading industry organizations and showcase part of our line of EtherCAT-enabled industrial automation solutions to a wide industry audience. We have been expanding our presence to many European countries, making sure we establish expert engineering and R&D teams across the region."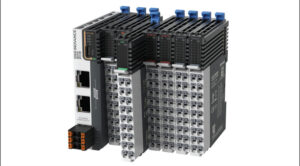 Anil Kumar, Managing Director of Inovance Technology India, adds, "Inovance is going from strength to strength, including recently receiving international certification as a Great Place to work because of the outstanding employee experience we have created. We are ensuring we invest in people, R&D and innovation to produce the widest possible range of excellent industrial automation solutions for our customers worldwide.