IioT compliance recasting machine tools industry
September 1, 2023 11:35 am
While exploring, Amit Goel, Assistant General Manager, Zonal Head – North, Ace Micromatic, shared his insights about their innovative products, international expansion, support infrastructure, automation, and market presence in the machine tool industry.
Please share the key highlights and achievements from Ace Micromatic's recent participation in the DMTX Expo?
Ace Micromatic showcased its Turning, Milling, Grinding, and IioT solutions at the DMTX Expo. The star attractions at our exhibit were the Sliding Head and Compact CNC Lathe, the high-speed Drill Tap Centre, which serves as an outstanding import substitute, and a state-of-the-art machine designed specifically for Die and mould manufacturing. Additionally, we proudly presented our impressive array of 3D-printed components.
In a remarkable achievement, Ace Micromatic is delighted to announce that our Group Company, AMACE, played a pivotal role in printing the National Emblem on the Pragyan Rover Wheel of Chandrayaan-3.
How can SMEs boost economic growth and productivity through technology and skilled workforce strategies?
Small and Medium Enterprises (SMEs) are undeniably pivotal drivers of a nation's economic growth, providing employment opportunities to a significant portion of the workforce. To bolster their potential, SMEs can strategically invest in cutting-edge technology, recruit highly skilled personnel, and provide ongoing training tailored to current requirements. Leveraging digital technology can further amplify their overall productivity and operational efficiency.
Can you share the company's approach to innovation and product development in alignment with market demands and future trends?
Ace Micromatic showcased an array of products at IMTEX, encompassing a 3D printing machine, versatile multitasking equipment, gear manufacturing solutions, a 24,000 rpm Drill Tap Center tailored for the electronics sector, an expanded VMC for precision pattern creation, robust Double Column machines, and a VTL incorporating an innovative chuck changer concept. Additionally, we have worked on an enlarged VTL, CBN Grinding machines, and multitasking grinding machinery. Our other innovations extended to nano machining involving glass and various pioneering IoT solutions. We are working associated with many ongoing projects set for imminent commercialisation, aligning our product development with evolving market needs and future trends.
How does your nationwide presence and feedback system support product quality and sustainability?
Benefiting from an extensive nationwide presence, our company maintains a robust feedback system that provides valuable insights into the performance of our products across India. This involves conducting Pareto Analyses for each product, leading to continuous refinements in our manufacturing processes and Bill of Materials (BOP) components. Our commitment lies in ensuring our products' enduring quality and sustainability in the long term.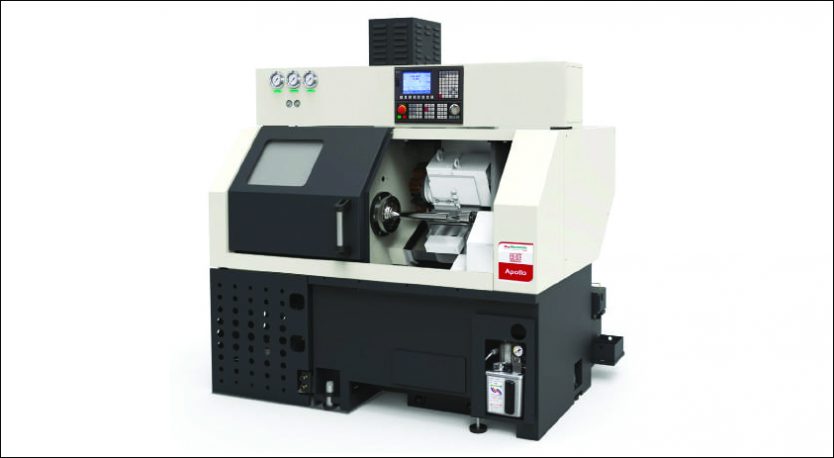 How does Ace Micromatic's IioT integration benefit customers?
All our machines are fully compliant with the latest IoT standards. These machines seamlessly connect to the network in real time, offering invaluable feedback to users and empowering them to take prompt, tailored actions as required. Our dedicated IioT team hails from our affiliate company, AmiT (AceMicromatic Intelligence Technologies Ltd.), consistently enhancing this platform. Our roster of satisfied customers features achievements in areas such as Overall Equipment Effectiveness (OEE), EShopx integration, Traceability, Auto Offset Correction, Process Capability, ANDON systems, and more.
How does AMG differentiate itself through innovation in IoT, automation, and its extensive support infrastructure in India?
In today's landscape, IoT has become imperative. The topic of digitisation is on everyone's lips, including the Indian government, as we envision a digitally-driven future. AMG has been a pioneer in this field for over a decade, boasting numerous success stories in India and overseas. We've established a dedicated IoT support team to cater to our customer's needs.
Furthermore, we've supplied many machines with various automation technologies, encompassing robotics, gantry systems, and chute automation. Our "In Field Automation" team possesses the expertise to implement these solutions directly on previously supplied AMG machines tailored to specific components and processes. Our Strategic Service unit continually engages in innovative enhancements for machines already deployed in the field.
With a vast presence across India, comprising over 70 offices and a formidable team of 700+ professionals dedicated to customer support, along with 8 Tech Centers, National and Regional Warehouses for efficient spare parts support, and AMG Value Centers for machine reconditioning and buy-back services, we distinguish ourselves from competitors. Our motto is simple yet powerful: "ALL you Need in Machining."
What are Ace Micromatic's international expansion plans and export growth targets by 2030?
Ace Micromatic has established offices in China and Germany. With Ace Micromatic International's (AMI) formation, we are now intensifying our international market efforts. Looking ahead, significant expansion plans are in the pipeline, with a strong emphasis on collaborating closely with channel partners. The ambitious target is to achieve a substantial 20% export growth by 2030.