CERATIZIT Group is open for visitors at IMTEX 2023 and Tooltech 2023
January 19, 2023 6:19 pm
CERATIZIT's participation at IMTEX 2023 will focus on sustainability (tooling a sustainable future), automotive solutions, digitalization, and industry 4.0 solutions.
CERATIZIT, a world-renowned high-technology engineering group specialising in cutting tools and hard material solutions, showcased their comprehensive range of products and solutions at IMTEX 2023 today at the Bangalore International Exhibition Centre, Bengaluru. The CERATIZIT stall was inaugurated by H.E. Peggy Frantzen, Ambassador of the Grand Duchy of Luxembourg, accompanied by Thierry Wolter, Member of the Executive Board of CERATIZIT Group, Dr. Uwe Schleinkofer, Director of R&D at CERATIZIT Group, and Anil Kumar, Managing Director, CERATIZIT India.
IMTEX and ToolTech are flagship events of the Indian Machine Tool Manufacturers' Association for the metal cutting industry, where all the international brands participate in displaying their new technology trends in machine tools, cutting tools, metrology, CAD/CAM/CAE solutions, and tooling systems. CERATIZIT's participation at IMTEX 2023 will focus on broad topics including sustainability (tooling a sustainable future), automotive solutions, digitalization, and industry 4.0 solutions, all of which were presented at the CERATIZIT stall.
CERATIZIT's Business Growth in India and Globally
India plays an important role in the growth plan of CERATIZIT. With two plants in Bengaluru and one unit in Kolkata, CERATIZIT produces their entire range of cutting tool solutions in India, from indexable inserts and tool holders to solid carbide and PCD tools.
While the focus is on fulfilling the requirements of clients within India, CERATIZIT in India is also geared towards fulfilling the requirements of clients across the globe.
"We have an aggressive expansion plan and have continued to make total investments of over Rs 100 crore in India for upgradation and expansion over the last year," said Mr Anil Kumar, Managing Director, CERATIZIT India.
Internationalization is an important topic for us on various levels. In Europe, we already have a very strong position as a supplier. And although we are very well positioned in India, for example, Asia and America still offer a lot of growth potential for the coming years. We are already the world's No. 4 carbide manufacturer and within striking distance of No. 3. But in order to conquer this position in the coming years, we have to grow disproportionately in Asia and America. To a certain extent, of course, organically. But if the general conditions are right, I can also imagine one of 2 or two acquisitions." Thierry Wolter, a member of the CERATIZIT Group's Executive Board, stated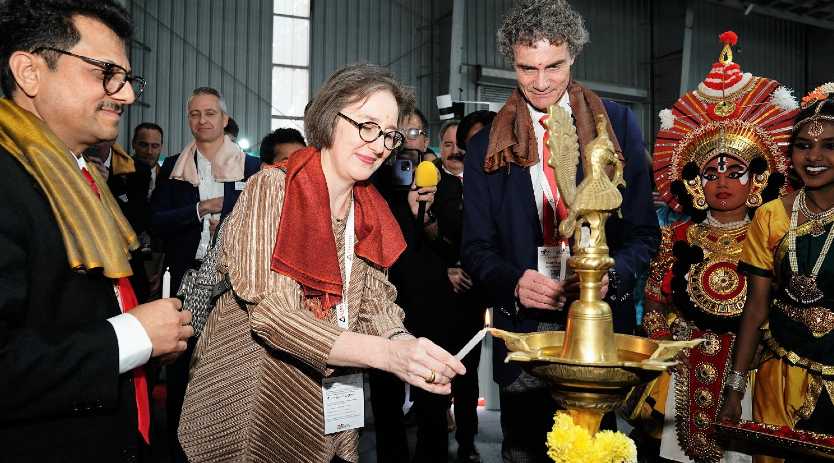 Globally, with more than 8,000 employees at more than 30 production facilities and a sales network with over 50 branches, CERATIZIT is a leading player in the carbide industry.
CERATIZIT's focus is sustainability
CERATIZIT's vision is to be the leader in sustainability for the hard metal and cutting tool industries by 2025, and the company has outlined an ambitious sustainability strategy in this regard.
In order to drastically reduce its own carbon footprint quickly, CERATIZIT is initially focusing on three major levers. A decisive factor is an increase in the proportion of raw materials remaining in the production chain to over 95%. Compared to primary raw materials from the ore, their processing requires 70% less energy and reduces CO2 emissions by 40%. A positive side effect is the safeguarding of the supply chain for raw materials so that both the customers and CERATIZIT benefit.
Speaking on CERATIZIT's focus on sustainability, Thierry Wolter stated, "Sustainability is an established pillar in CERATIZIT's corporate approach, and we have been putting every effort into pointing the way through innovation."Apart from  an outstandingly high recycling rate and conscientious energy management, we have also won prestigious accolades and awards for our products. "CT-GS20Y," our so-called " green carbide," combines the performance of a premium carbide grade with a deliberately sustainable production process. "This consists of high-quality secondary raw materials—that is to say, recycled carbide recovered from decommissioned milling cutters, drills, and solid carbide tools."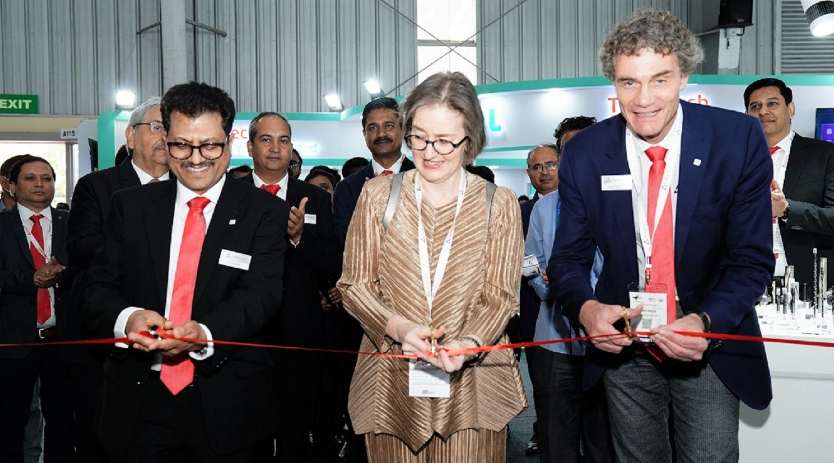 CERATIZIT's focus on digitalisation
The CERATIZIT Group is a digitalisation pioneer in the metal cutting industry, thanks to the modular monitoring and assistance systems ToolScope, a one-of-a-kind and comprehensive Industry 4.0 solution. Tool monitoring and control systems like ToolScope offer much more transparency for machining processes and can significantly increase process efficiency and reliability through real-time analysis and adjustment of process parameters.
CERATIZIT's wide range of products and solutions will be on display at Stall A114, Hall 3A, at IMTEX 2023, between January 19 and 25, 2023. Visitors are cordially invited.
For more updates visit: www.ceratizit.com