AI-driven solutions foster manufacturing processes ahead
July 31, 2023 1:43 pm
According to Ankit Jain, IT Head at WIKA India, IoT-enabled test and measurement solutions are instrumental in guaranteeing manufacturing process safety. They are critical in facilitating various processes' corrective, preventive, condition-based, and predictive maintenance.
How does process automation contribute to manufacturing processes?
The manufacturing sector has experienced remarkable growth in technology and innovation. Today, automation is an essential aspect of production processes. This progress has led to increased production capacity. It has also enhanced manufacturing efficiency significantly. Manufacturers are actively utilising automation technology to boost productivity and ensure safer operations.
Consequently, automation has revolutionised the quality of final products, meeting global precision standards and reshaping the industry's landscape. All manufacturers strive to optimise their operations, reduce disruptions, achieve precision, and embrace sustainable practices. Automation has become the sole solution to fulfil these requirements of the manufacturing industry.
How can process automation using IoT and advanced software technologies improve efficiency and product quality in manufacturing functions?
Test and measurement equipment are indispensable in various industrial sectors, utilised throughout different stages of a product's life cycle. As per a Research and Markets report, the Indian Test and Measurement Equipment Market reached US$ 390.77 million in 2022 and is projected to grow at a CAGR of 4.33 percent by 2028, driven by the surging demand for high-performance manufacturing.
To remain competitive globally, Indian manufacturers must prioritise productivity, quality, and compliance. The integration of advanced technologies such as the Internet of Things (IoT), artificial intelligence (AI), machine learning (ML), big data, sensor data, and machine-to-machine (M2M) communication has significantly enhanced operational efficiency, productivity, and simplified processes in the industry.
Industrial IoT has revolutionised manufacturing strategies, enhancing quality, safety, and productivity across all industries. The Indian manufacturing sector has swiftly embraced these technologies to align with global manufacturing standards. WIKA India offers a diverse range of IIoT-enabled smart instruments and sensors. They are integrated with radio units, enabling seamless connectivity between WIKA and third-party measuring instruments through standard interfaces. WIKA's AI-integrated solutions are vital in fostering a 'smart' manufacturing ecosystem in the era of smart machines.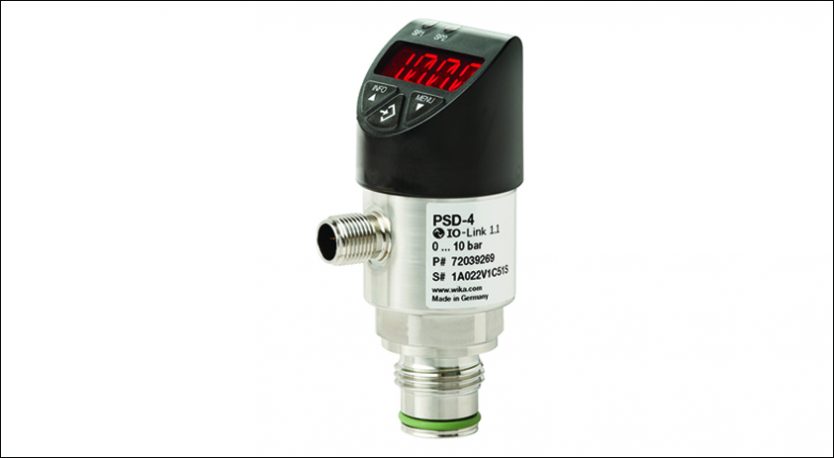 How IoT-based instruments and technologies can be used to monitor operations and enable preventive maintenance in manufacturing processes?
IoT-enabled test and measurement solutions are crucial in ensuring manufacturing process safety. They are essential for any process's corrective, preventive, condition-based, and predictive maintenance. It is vital for manufacturing facilities to keep their machines operational, avoid downtime, prevent equipment breakdowns, and mitigate losses to the organisation.
WIKA offers a range of smart sensors explicitly designed to withstand hazardous and explosive environments. For example, pressure switches ensure optimal safety in volatile oil and gas extraction processes. WIKA has also developed control panels to prevent accidents in high-risk extraction and offshore platforms. These pressure switches are vital for monitoring pressure in lines and valves, triggering alarms in case of spikes or leaks and shutting down processes to avoid accidents.
WIKA's devices are designed as plug-and-play modules. These facilitate easy integration with advanced machine tools, thus enhancing overall workflow efficiency. All solutions are modular and customised to meet specific industry demands.
What benefits can businesses in the pharmaceutical and food and beverage industries expect to achieve using IoT?
The Pharmaceutical and Food & Beverage industries have strict quality and hygiene requirements. Hygienic design of plant components in contact with products is essential to prevent microbiological contamination and ensure product quality. Measuring instruments must also adhere to these standards, focusing on surface finish quality, process safety, connection engineering, and cleaning during the Clean-in-Place (CIP) process.
WIKA's IoT-enabled smart instrumentation products are crucial for maintaining these critical conditions in these industries. WIKA's 'Multi-function Temperature Calibrator' with four controller parameters efficiently calibrates the required process temperature. Additionally, the range of CTx9100 portable calibrators ensures seamless on-site calibrations, enhancing operational safety for machines and plants.
What challenges may businesses face when implementing process automation and IoT technologies in operations?
The test and measurement industry has made significant advancements in providing highly digitised solutions to enhance manufacturing efficiency, precision, and quality. However, Indian manufacturers have been slower in fully embracing the available technology. Challenges stem from a lack of awareness and skepticism about adopting new solutions, difficulty selecting the right technology from various options, and reluctance to invest in system overhauls.
To excel in production efficiency, the industry must take a leap of faith and embrace highly automated test and measurement solutions. Shifting from traditional manufacturing to a digitally-enabled setup can open up numerous opportunities, making processes more efficient, competitive, and sustainable for manufacturers.
WIKA is future-ready with smart instrumentation solutions to cater to customer needs. The company plays a vital role in helping manufacturers understand the potential benefits of IoT-enabled test and measurement solutions, offering them a competitive edge in the market. WIKA's team of experts raises awareness about sustainable product manufacturing and provides localised and customised solutions at affordable costs, aiming to deliver excellence in quality.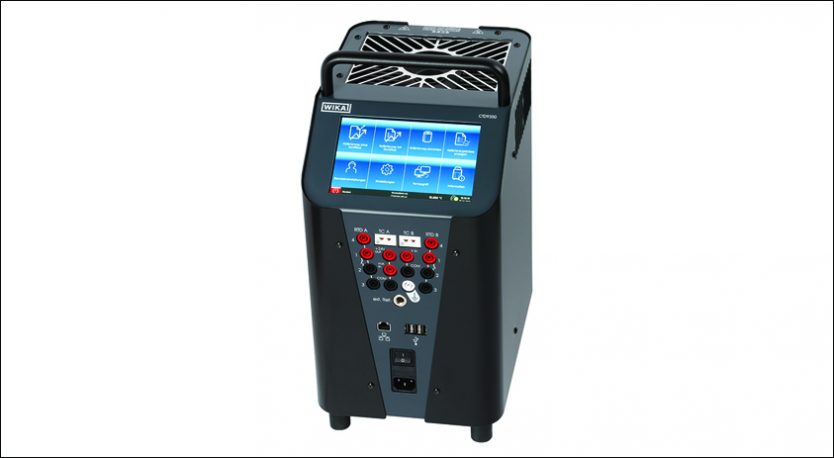 How can measurement and testing technologies help reduce errors and improve product quality in the manufacturing industry?
Integrating test and measurement devices into manufacturing processes guarantees high precision and product quality standards. These devices also play a crucial role in maintaining machine functionality by promptly addressing minor damages, thus enhancing their overall efficiency and lifespan. Moreover, they contribute to ensuring safety in hazardous work environments, facilitating smooth operations throughout the process. All of these factors are essential in achieving flawless manufacturing of high-quality products. By selecting the appropriate test and measurement equipment, organisations can enhance process performance and reduce time-to-market for their products, gaining a competitive advantage over their rivals.
Incorporating test and measurement devices in manufacturing processes ensures high standards of precision and quality of products. Test and measurement equipment also ensure that machines stay in good operational condition with the timely restoration of minor wear and tear of equipment, improving their overall life and efficacy. It also helps address safety issues in hazardous work conditions to ensure seamless operations. All these are instrumental in ensuring error-free manufacturing of quality products. The right test and measurement equipment can boost the process performance and help organisations to shorten the time to market the products, thereby ensuring an edge over their competition.