Digitalisation in machine tools is the next big thing
February 14, 2023 4:50 pm
Machine tools, known as the mother of the manufacturing industry is one of our prime focus verticals. And, if manufacturing has to advance in India, the machine tools industry has to continue growing.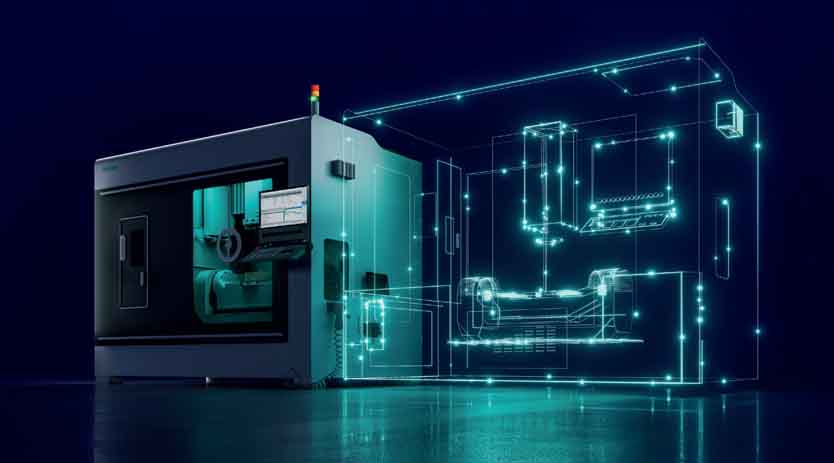 Digitalisation at display
Indian manufacturing can achieve the next level of productivity, treading the path of Industry 4.0 and digitalisation in manufacturing. Siemens' innovative hardware and software solutions helps to knit the real and virtual worlds together to support the industry's digital transformation. Solutions like 'SINUMERIK One' – a digital native CNC offered by Siemens is one of the fastest and most innovative CNC in the world today. It offers future-proof, state-of-the-art hardware and software platforms, which forms the basis to massively boost machine and machining performance. With SINUMERIK One, Siemens provides the technology to efficiently create and work with digital twins of machine tools.
While working in a simulated environment, a lot of time and effort is saved in prototyping a machine. SINUMERIK One has intrinsic solutions such as – Run My Virtual Machine, Create My Virtual Machine, etc. These software solutions are integrated into the hardware, empowering both the machine tool builders and users to reduce their time to market and enhance productivity. With these solutions, users can work in a simulated environment. The issues related to actual machine development, working, tracking errors and correction can be resolved virtually. These things in parallel without making any changes on the shop floor.
Promising future
Siemens is a vertical-focused company involved with various industries. We develop specific solutions and systems tailor made for these verticals. For example, machine tools, known as the mother of the manufacturing industry if one of our key focus verticals. If manufacturing has to grow in India, the machine tools industry should also continue growing to enable this growth journey. A lot of things are happening in  the manufacturing space. With a sharp focus on manufacturing companies' growth, schemes like PLI, initiated by the government, encourage this growth. With industries like aerospace and defence also opening up, machine tools as a vertical has a tremendous growth potential.
Trends and developments in the machine tools market
The growth trends in the machine tools market are visible. There is a growing need for more bigger and complex machines to be built. The demand for multitasking machines also continues to grow. While meeting the requirements of standard machine business is still a large area of focus for Siemens, we are conclusively supporting the industries' needs with end-to-end technology for big-size, complex, and multitasking machines. In general, the Indian industry is moving up the ladder along the value chain, and Siemens is co-creating with its customers to ascend this value chain.
The government is pushing manufacturing to achieve higher levels of development with many incentives. The current geopolitical situation has made India a favourable and more attractive option for many international players to invest and conduct their business activities, like producing parts for their Indian counterparts. Companies are willing to be more transparent and are comfortable working with Indian companies. That's fuelling the manufacturing industry's growth.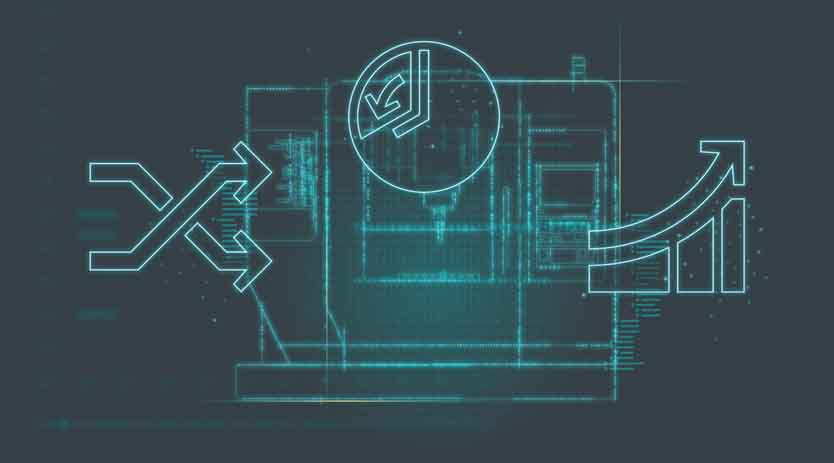 Upskilling the workforce
Reskilling and upskilling are priority areas for our industry. As technologies evolve, there is growing demand for more extensive and complex machines, which requires more focus on skilling the workforce. With growing digitalisation and adoption of advanced technologies, while there might be growing anxiety, upskilling the existing workforce can help to keep pace with this change. However conversant you are with the domain, skilling will ensure one is upto date with the new technology and market development.
Siemens aims to accelerate digitalisation in the machine tools industry. One of the prime focus areas for Siemens this year and in the coming years will be to support the accelerated adoption of digitalisation and support the industry in moving up the value chain through co-creation.