Fuji automation solutions assure consistency, precision and greater operational efficiency
December 10, 2022 12:31 pm
Collecting and analysing data generated by intelligently automated processes enables manufacturers and service providers to make data- riven decisions.
India's automation market outlook as digitisation is booming.
India is already on its way to becoming a world leader in technology-enabled enterprises and a technologically knowledgeable society. Various trends, such as the Industrial Internet of Things, and open-source software, have shaped India's automation and robotics market. Trending topics such as 5G, edge computing, and intelligent mobility also impact the market.
Artificial intelligence (AI), in particular, is driving further automation innovation. Self-learning robots are becoming more popular as AI in robotics becomes more sophisticated. Furthermore, the ability to collect and analyse data generated by intelligently automated processes enables manufacturers and service providers to make data-driven decisions. Another driving force in the automation and robotics market is the trend of simplification. With fewer implementation efforts, automation and robotics are gaining traction in industries that have never used this technology earlier. OEMs try to make their products easier to use by providing holistic offerings, such as bundling hardware packages with software solutions, which makes it easier to implement autonomous setups.
According to the market report, these trends drive the automation market at a robust CAGR from 2020 to 2027. Although the country has been rapidly adopting automation solutions since 2020, it still needs to catch up to nations like China, Japan, the US, Germany, France, and Italy.
Fuji Electric expansion in India
Fuji Electric has been serving the Indian market for over three decades. Our initial operation started in 1985 through joint ventures to produce and sell Automation and instrumentation products. Fuji Electric India Pvt. Ltd., a 100 percent subsidiary of the "Fuji Electric Group," was founded in 2009. Over the next decade, Fuji Electric grew across India to develop leadership in the Drives for the Lift and Escalator industry. It became a leading Motion control solutions provider for packaging and special-purpose machines. Fuji Electric India currently has a nationwide footprint with over 1,000 workers serving customers across all Industry verticals after acquiring Consul Neowatt, the most prominent Indian UPS firm, in 2019. Fuji Electric India has an aggressive expansion strategy to become the leading provider of Energy and Automation solutions in India, which includes the launch of new products and solutions, extended sales reach, and the addition of people resources, R&D, and manufacturing capability in India.
Trends dominating factory automation sector
Automation isn't new, but the urgency to invest in, acquire, and implement new automated systems and services has never been felt as keenly as it is today. Automation may be the key to our economic recovery. Let's look at how automation will help businesses adapt and thrive to post-Covid realities – and save or create new jobs in the process. Automation doesn't just improve efficiency and make for a safer, less tedious workplace. Automation bears the brunt of economic downturns and times of crisis.
Covid-19 has taken most business leaders off guard, shutting down warehouses, factories, and offices to protect their workers. But those with automated systems or hardware in place blunted the impact of this global pandemic as they could manage the work optimally.
Post-Covid, the need to optimise human resources and take the tidy and repetitive process away from human interference through automation is driving the growth of this sector. Now with 5G and a digitisation push from the government, we will see a mass adaptation of automation solutions in the coming years.
We have investigated the technological gap from the following perspectives: technology creation, diffusion, efficient applications and domestic capabilities such as local R&D, support and services and knowledge infrastructures that would promote the invention, dissemination, and practical application. At Fuji Electric, we believe that to compete in the rapidly increasing but highly competitive Indian market, we must be close to the customer and personalise our solutions to deliver overall value to the client, which is the cornerstone of our Plan of 'In India, for India+'. This means that the company will leverage local R&D resources to create products that are competitively priced and built to perform in challenging site and power conditions. Fuji Electric is also well positioned in India to handle developing applications such as process and factory automation with cutting-edge products, solutions, and services that emphasise energy efficiency and environmentally friendly technology in India.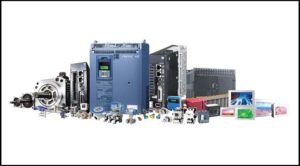 Technology and digitisation driving automation growth
Advanced technologies and digitisation has created new business models and provided considerable opportunities for small and medium- sized enterprises in India. Every manufacturing organisation is considering a fundamental transition through digitisation to meet customer demand and company objectives and remain competitive globally. Through analytics, digitalisation can help capture a wide range of data that can be utilised to improve performance and productivity. Analytics can be used to increase asset utilisation in various ways, including real- time predictive maintenance, which assists manufacturers in avoiding machine problems on the factory floor and thereby reducing downtime. Optimisation of manufacturing operations to boost productivity and energy efficiency is another application.
We must progress and prepare for the digitalisation of everything. It is unavoidable since there is no way around it. The cost issue is difficult for a country like India to overcome. As a result, we still have a long way to go. This is not just a shift; it is a revolution. Hence it is vital for the Indian manufacturing industry first to identify the technologies that will help them achieve their business objectives and the desired return on investment (RoI), then invest in those technologies.
Challenges and opportunities in adapting factory automation
Industrial Automation is confronted with new difficulties and opportunities due to digitisation, particularly Industry 4.0 and the Industrial Internet of Things (IIoT). The biggest obstacle in factory automation is managing the interoperability challenge in multi-vendor systems. Integration and scalability issues are other common automation concerns. Because many solutions necessitate new physical or digital infrastructure, it can take time to incorporate them into existing workflows. The same is true for upscaling, which may require reorganisation and disruption of workflows. Cybersecurity is also developing automation concerns. Wirelessly connected machines could be exposed to hackers, who could exploit them to remotely control them or access sensitive data elsewhere on the network. Manufacturers encounter several automation obstacles, but none are insurmountable. Facilities may adopt these technologies safely and successfully if they understand the risks they face and how to mitigate them. A practical automation approach necessitates perfect strategy and decisions at several levels. Companies must decide which operations to automate, how much automation to deploy (from simple programmable logic controllers to very sophisticated systems led by sensors and smart adaptive algorithms), and which technologies to implement.
Automation, robotics and the future of human interface
We already coexist with robots today. They exist in the form of voice assistants on our cell phones. They're in our homes, telling us what we should watch on television next. They're watching over our homes, and soon they'll be driving our cars. Robots are now thoroughly interwoven into everyday life in the consumer space. As a result, it's only logical that robots are transforming the workplace. And, in some ways, it has been a long time coming. From the invention of computers and the internet to the cloud and big data, AI, and robotics, bringing technology into the workplace to increase efficiency and productivity is the next logical step.
Automation and robotics have enormous potential for the human race if adequately introduced and controlled. As the scarcity of things decreases, so can living standards. Workers will have more free time to pursue their creative interests. Furthermore, manufacturing processes will be more efficient, safe, and ecologically friendly. According to the history of industrial revolutions, fighting technical development is useless. Robots can significantly complement our employment, relieving us from tedious, repetitive tasks and allowing us to pursue more creative endeavours. However, for this revolution to proceed smoothly and benefit all humanity, the acceleration of automation and robotics must be appropriately handled. Corporations and governments must collaborate and act to ensure that the world of tomorrow is safe and equal.
Innovation in automation
As a broader commitment to the Indian market and the challenges faced by consumers, we are enhancing our automation solutions to cater to the needs of the various industries in the market. We specialise in leveraging our unique portfolio of automation solutions powered by Japanese technology to offer cutting-edge and complete automation solutions that enable enterprises across custom, diverse domains. Currently, we are mainly focusing on launching products based on open standards, energy efficient, User + maintenance friendly and customised to the application enabling superior TCO across the project's life cycle in the domain of Machine, process and factory automation.