Industrial robot adoptions open numerous opportunities
December 2, 2022 11:01 am
The advantages of automation are far broader than only real-time and predictive analytics capabilities, as automation delivers massive efficiency gains for manufacturers.
Indian automation and industrial robots manufacturing market
I believe that the Indian automation and industrial robots markets are growing, and they can only grow faster with time. Why do I think this? Because India is currently enjoying severe economic growth, and in the medium term, its prospects are excellent. For example, in August, the UK's Financial Times newspaper reported that India will become the world's third-largest economy by 2032 – ahead of the UK, Germany, and Japan. This is important for the automation industry because manufacturing will be a massive part of this growth. The same Financial Times article also reported that manufacturing is 17 Percent of the Indian GDP. And we know that India is gaining traction as a manufacturing hub, with news from companies like Apple about new Indian manufacturing operations becoming more and more common.
India will become a global manufacturing power. Yes, it may be argued that we don't have the infrastructure, but as large multinational manufacturers like Apple arrive here, the infrastructure will rapidly follow. As manufacturing in India grows, automation and industrial robotics will grow alongside it. It is a reasonably simple concept we have seen in other countries. As a country's manufacturing sector grows, workforce pressure increases, wages rise, the need for efficiency increases, and demand for automation grows. It will be no different in India. The process will also be sped up by large global manufacturers, who will arrive in India with an immediate expectation that their new Indian factories should be as highly automated as their US or Chinese factories.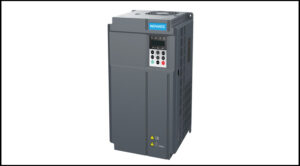 Measures and practices to manage robots for workers' safety
Safety is critical, of course. At Inovance, our industrial automation products offer the highest levels of security, with our variable speed drives (for example) often offering Safe Torque Off. From a robotics perspective, India will take the same precautions as elsewhere: caging off large robots and using small robots like cobots that are safe to work with humans.
Industry 4.0 and challenges in automation processes for SMEs
It is a difficult question to answer because there are so many definitions of Industry 4.0! Nevertheless, one general trend I have noticed is that SMEs will assume that the highest technology automation solutions are not for them. The belief is that they are too expensive and that only the most prominent companies can afford them. This is not the case at all. SMEs often need to look for that extra competitive advantage to stay ahead of the big guys. Industrial automation solutions (both hardware and software) can be a great way to do this, and they are only sometimes expensive.
In India, the adoption of industrial robots is low. So there are many opportunities. At Inovance, we offer six axes and SCARA robots for the Indian market, and sales are growing strongly.
Advantages of automation
The main advantages of automation are far broader than only real-time and predictive analytics capabilities. Automation delivers massive efficiency gains for manufacturers, for example. In the case of my company Inovance, one of our main automation product lines are AC low voltage variable speed drives for controlling electric motors. One of the significant benefits of AC drives is slashing your energy use – no small concern in this era of rocketing energy prices.