Optimising processes assure better performance at factories
December 2, 2022 11:26 am
Smart factories have brought a new generation uplift in manufacturing where every connected machine equipped with automation technology fits to provide an improved output.
Smart factories automation scenario in present times
Creating smart factories is the foremost thing applicable under Industry 4.0 which focuses on adopting new technologies. As Industrial application patterns and techniques are giving rise to interconnectivity and smart automation, there is a paradigm shift in improving the efficiency, maintenance, and securing the machine data. When we talk about a 'smart factory, it mainly brings automation and data exchange on the shop floor, leading to real-time visibility and analysis. Smart factories have a new generation uplift in manufacturing where every connected machine equipped with automation technology fits to provide an improved output. It has also arisen the power of Artificial Intelligence and Machine learning to give hassle-free prediction and help in self-optimising the manufacturing processes.
Opportunities for Industrial IoT software managing manufacturing operations
IoT is now becoming the soul of every factory shopfloor. Implementing IoT solutions effectively for managing the manufacturing processes requires software that can collect and organise all the data and provide data security. But as the demands are increasing to create manufacturing processes that are more efficient and reliable, IoT solutions play a more prominent role than just collecting and managing data. Today's IoT software solution must provide the following:
• High-level data security.
• Scrutiny of collected data.
• Advanced charts.
• Algorithms for predictions and analysis.
It must be able to learn the patterns by applying intelligence. Combining all this will help optimise the manufacturing process, eventually leading to better factory performance.
SMEs adopting Industry 4.0
SMEs in India are keen on adopting Industry 4.0, allowing them to construct and optimise machine processes. Moreover, implementing industry 4.0 technologies will make their machines "smart machines" rather than just normal-producing machines. But here we have a challenge: all the SMEs are not equipped with the resources and knowledge needed to implement industry 4.0. To penetrate it to the roots, a lot of awareness about this technology must be created by the government, solution providers and related organisations. The good part here is various government schemes in India help with required information via seminars and offer low-rate business loans to boost and make them self-sufficient for progress towards self-reliant India, the true being of 'Atmanirbhar'. Events and exhibitions organised by companies and organisations creates awareness and required training which helps SMEs to know their Industry 4.0 implementation possibilities. Once penetrated across, Industry 4.0 will play a vital role in assisting SMEs to use technology to capture the market and showcase the innovative edge of their machine and processes.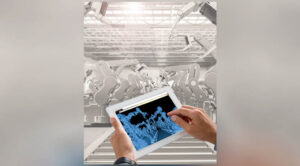 New opportunities for handling automation in manufacturing factories
There are newer trends that will dominate the market in the coming years. This is mainly due to the adaptation to the new digital life. We have discovered how new concepts make work simpler and optimise time correctly. Innovation is the key to scaling every market opportunity and maintaining the needed edge. Truly 'innovation' is the specific point. Automation technology provides many decisive advantages for manufacturing factories. It speeds up production with the latest innovations like "adaptive manufacturing", and it helps to adapt the machines as per the need of the production, whether high or low. This, in turn, helps save a good amount of energy and raw materials as manufacturing is done on demand, not continuously. Thus, manufacturing factories should look for this opportunity and apply automation to go adaptive, aligning themselves with catering to varying market demands and achieving sustainable manufacturing.
Digital twins to optimise the production efficiency of machines
Time is a virtue of a well-equipped productive outcome because production efficiency depends on time. A well-managed production facility has less downtime and productive and streamlined manufacturing while reducing throughput times. Digital twins are used in factories to gather and analyse operational data to assess their status in real time and provide necessary product improvement information. Digital twins are mainly accepted in the market because of their various dimensions in providing data which is easily accessible, enabling collaboration, improved communication, and faster decision-making to make things run smoothly. Thus, its ability to put action to a decision in lesser time improves the regular efficiency of the actual machines.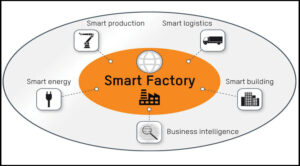 Additional advantages derived using automation.
Higher quality and increased productivity have been two critical advantages of implementing automation apart from real-time data availability and data derived from predictive analytics capabilities. This has streamlined the working model in any factory by reducing workload and improving human efficiency. Automation has played a more critical role in humanity by improving job facilities, and the various automation tools have helped in their daily work activities. The benefits of automation individually might look small. Still, when we accumulate different applications of automation, diagnosis, monitoring, digital twins, IIoT, remote maintenance, and artificial intelligence, to name a few, the advantages are enormous. They can provide beneficial results immediately or over time.