Instrumentation industry on a growth trajectory in the coming times
March 1, 2023 6:33 pm
IIoT and Industry 4.0 are at the centre of this growth, creating a smart factory automation environment that relies on industrial sensors.
Budget focuses on varied initiatives for the manufacturing sector
The Union Budget 2023 focuses on important sectors like chemical, oil and gas, power and renewable energy, metals and mining, and socially important sectors like education and health. The government has also announced many clean and green energy initiatives, which will eventually energise the growth of the allied sectors as well. Moreover, the Production Linked Incentive (PLI) Scheme will boost the contribution of the manufacturing sector to the overall GDP of India, getting us closer to the mission of 'Atmanirbhar Bharat'.
Technology: the driving force for strengthening macroeconomy
The Union Budget identifies technology as the main driving force for strengthening the macro-economy, and hence, emphasis has been given to developing a robust digital infrastructure to drive Industry 4.0.
Industry 4.0 or factory automation heavily relies on industrial sensors that can monitor a variety of touchpoints like environment, processes etc. Furthermore, the demand for automation and remote sensing is driven due to some government regulations like those in the food & beverages and pharmaceutical industries. Growth may also be driven due to the lack of workforce, accessibility to the processes that need to be monitored or simply by the cost-effectiveness in achieving accuracy, reliability and repeatability.
Compact-level sensors with 80 GHz radar technology
With the latest compact and low-cost radar sensors based on 80 GHz, VEGA has provided a simple, effective and better alternative for ultrasonic technology, especially for applications in water and wastewater industries. Some of the advantages are:
• Strong focusing, which ensures measurement accuracy. Small or large obstructions inside the vessel, such as shafts, internal process pipes, pumps or deposition on the internal vessel walls, cannot affect the measurement.
• Radars without dead zones help measure right up to the tops of the container.
• Precise values in any process conditions- process and environmental conditions do not affect the measurement value with these compact radar sensors.
• In addition, Bluetooth functionality, optional VEGAMET controllers, easy installation and commissioning and low maintenance cost make them the preferred choice over ultrasonic sensors.
VEGA sensors ensure efficiency and safety for measurement
VEGA is the world leader in supplying process instrumentation sensors that deliver accurate and reliable measurements. They can be used in applications in hazardous areas requiring ATEX and IECEx certifications. VEGA has extended the safety and efficiency for measurement to another level with its latest VEGAPULS 6X radar level sensor, one sensor for all level measurement applications. The 6X® is also a product for some critical applications that require reliable measurement and require high safety. For the same purpose, the newly developed radar sensor has expanded its capabilities to SIL 2/3 conformance based on its highly comprehensive diagnostic coverage. Additionally, cyber security is an added standard which has been integrated into the new sensor. The VEGAPULS 6X offers effective protection against cyber attacks with IT security standard IEC 62443-4- 2, the highest security standard currently established in the process industry.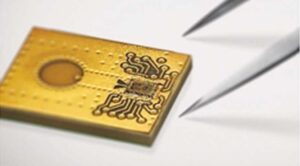 Hence, VEGA sensors offer its customers a '3S' solution viz. simplicity, security and safety.
Future growth
With the emphasis on automation, the instrumentation industry is set to see a northward trajectory shortly. IIoT and Industry 4.0 are central to this growth, creating a smart factory automation environment. Field devices play an essential role in factory automation. The development of IO-link sensors helps accelerate factory automation growth. Hence, factory automation is set to propel the demand for smart sensors and vice-versa.