Sustainability initiatives are a long-term investment
June 9, 2023 2:15 pm
By integrating sustainable innovations, efficient material management, and clean technologies, all operations and processes are designed to prioritise sustainability in intent and implementation remarks, Anil K. Sharma, Sr. General Manager – Quality Control & Sustainability, Balkrishna Industries Ltd.
How does BKT empower sustainability in the manufacturing unit?
Sustainability in the manufacturing industry is an ongoing journey and mindset aimed at minimising environmental and social impact. BKT, as a responsible global corporate citizen, adheres to global and national frameworks for business responsibility. The company has been a leader in sustainable tire manufacturing and has received various international awards validating its sustainability commitment. BKT's manufacturing plants have consistently been recognised by the Indian and State Governments with annual Energy Conservation & Renewable Energy Awards, further highlighting their dedication to sustainable practices.
BKT also obtained the sought-after 'District Sustainability Award' given by the US Department of Energy & Environment and New Zealand's 'Sustainable Business Award', an acknowledgement of the company's commitment to continue reducing its environmental impact. BKT has also obtained essential certifications, including the European 'REACH' Directive adopted by the chemicals industry to improve the protection of human health and the environment, ISO 9001: 2015 for its quality management system, ISO 14001: 2015 for the realisation of an effective Environmental Management System & ISO45001 for Health, Hygiene & safety.

In alignment with the latest industry standard, we have embraced the implementation of Industry 4.0 across our manufacturing units. This transformative approach empowers us to efficiently manage and optimise all facets of our manufacturing processes and supply chain. We firmly recognise that the sustainability component of Industry 4.0 plays a pivotal role in attaining sustainable development objectives, as it enables waste reduction in manufacturing and enhances product design. Sustainable manufacturing is a notable illustration of sustainability practices contributing to environmental preservation.

What current sustainability practices are in place at your facility from a manufacturing perspective that helps reduce carbon footprint?
For us at BKT, sustainability begins with the careful selection of raw materials and incorporates the use of internally recycled components. All operations and processes are embedded in sustainable innovations, efficient material management, and clean technologies, thus making key processes highly sustainable in their intent and implementation. In addition to this, we focus on both resource conservation and emission, including waste reduction.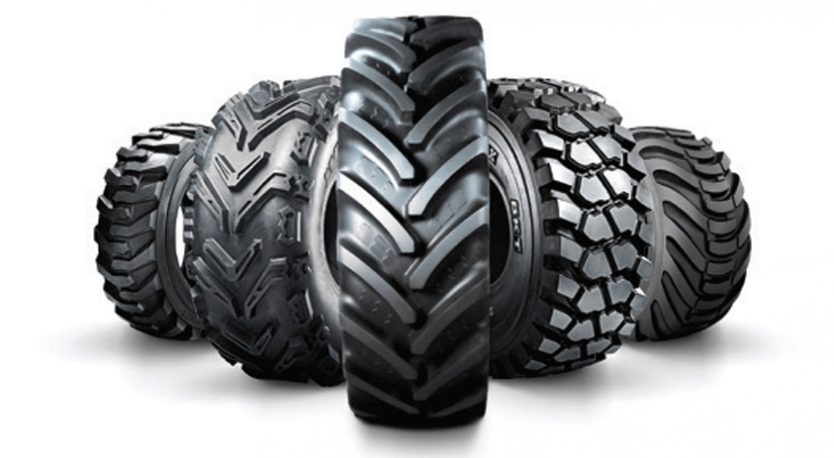 Regarding energy self-sufficiency and the Clean Development Mechanism, we have installed wind farms that generate 5 MW per day, feeding our Bhiwadi plant and reducing our non-renewable energy usage by 16.38% in FY2020-21. Our solar plants at Bhuj and Chopanki (1 MW capacity each) further supplement our efforts in green energy.

A most recent addition to sustainability practices is – our in-house production of 'carbon black', a critical raw material in tire manufacturing. By producing this raw material in-house, we ensure unparalleled quality and consistency while reducing dependence on external suppliers and transportation. This, in turn, reduces the carbon footprint associated with sourcing and transporting carbon black. Similarly, for the internal movements of carbon black, we have substituted bulk bag containers with mobile silos, which transport carbon black pneumatically to the tire production plant.

Moreover, we buy Carbon Black Feed Stock (CBFS) locally to manufacture carbon black, which further saves on carbon footprints, contributing to our overall sustainability efforts. The CBFS is essentially a waste from the petrochemical industry, thus contributing toward protecting the environment in Society as a whole. We also reuse the off-gases of black carbon manufacturing into the boiler, thus reducing coal consumption. Thus, making the complete process highly sustainable. Other key initiatives that supplement our approach to sustainable manufacturing are:
Shift from pet-coke to coal-fired and then to gas-fired boilers
Shift from furnace oil to light diesel oil (LDO), which reduces NOX and SOX emissions
Installation of VFD (Variable Frequency Drive) mechanisms on the main engines to control frequency and voltage and so reduce energy consumption;
Green initiatives waste heat recovery systems
New energy-efficient pumps
Led lighting to replace conventional lighting
Use of alternative low-sulphur fuel to generate steam, and the condensation recovery system to generate energy
Zero Liquid Discharge (ZLD) principle has been adopted, meaning no liquid waste is released outside the plant.
Please talk about how your range of products is impacting the transformation.
At BKT, the range of products is vast as we cater to multiple market segments by producing multiple product categories. Also, we provide customers with a vast range of SKUs/variants within the product types. We have IF & VF technology tires, which have more load-carrying capacity with low inflation pressure & thereby, customer delight. This connects to less transportation & hence more sustainability by lowering fuel consumption.

We recently launched our E-READY range of tires, developed specifically to address the unique requirements of electric vehicles that substitute fuel. Our team continuously works with our partners to ensure they choose the right tire, as we strongly believe it is the first step towards a sustainable environment. We endorse the advantages of selecting the right tires to lower environmental impact: reduced fuel consumption, longer tire life, driving comfort &and less oil. BKT's sustainability practices are deeply rooted in the processes and development of enduring products.

What are your future initiatives and plans?
We are determined to raise the brand to reach the goal of inclusive and responsible growth soon to create additional value for all our stakeholders. For us at BKT, responsible growth includes environmental stewardship–our emphasis is on four pillars, namely-
Energy and emissions
– 25% decrease in greenhouse gas emissions by the year 2030.
Increasing renewable energy production through solar plants and windmills • Multiple projects for improving energy efficiency along the value chain
Water management
Continuous conservation of water
Rainwater harvesting
Groundwater recharge through plantation drive
Waste management
Waste reduction thru' automation of machine operation & reduced human intervention.
All plants to achieve ZLD (zero liquid discharge)
Material management
Maintaining excellent material usage levels
Constant innovation in processes.
At the R&D stage, move towards natural, chemical-free components such as dandelion, nano-cellulose, and graphene, as well as technologies based on nanocomposites. Developing new, sustainable materials will become a significant future strategic advantage.

We at BKT believe that sustainable manufacturing is financially beneficial as well. Sustainability initiatives are considered long-term investments to ensure the company has reduced business risks and increased profitability. And this has been proven repeatedly by the companies that invest in ESG (environmental, social, and governance) outperform the competition; however, the ROI often comes in a few years (depending on the project).

For example, let's discuss our black carbon plant at Bhuj (set up in 2019). It is a prudent business case for making tire manufacturing self-sufficient, which has assisted in reducing the carbon footprint associated with the sourcing and transportation of carbon black. Additionally, the off-gases generated during the manufacturing of carbon black are diverted to our captive co-generation power plant, which enables the reuse of 75,000 cubic meters of gas per year, which helps to save 215,000 MT of fossil fuel (coal) per year.

Likewise, for internal movements of carbon black, we have substituted bulk bag containers with mobile silos, which transport carbon black pneumatically to the tire production plant. This process has not only assisted in reducing the wastage of carbon black but also reduced the cost of bulk bags; this is another example of financially viable green manufacturing. This also means BKT save on packaging, i.e. 100,000 bulk bags in the next few years.

How do Industry 4.0 & 5.0, help fuel the transformation of Indian manufacturing?
Industry 4.0 and 5.0, with examples such as automation, digitisation, and robotics, are in place at BKT.
Ex. Of 4.0: Auto chemical, Auto carbon charging, Real-time alert in Giant OTR tire building etc.
Ex. Of Digitisation: SAP system, Sanction notes approval, to name a few
Ex. Of 5.0: processes like auto paint spray thru; Robotics.

Such innovations transform Indian manufacturing by improving efficiency, productivity, and quality. These advancements enable manufacturers to streamline operations, reduce errors, and optimise resources, driving the industry toward a more technologically advanced and digitally integrated future.

By leveraging data analytics, manufacturers can monitor their operations in real-time, identify inefficiencies, and optimise their processes to increase productivity. Robotics and automation have also enabled manufacturers to achieve consistent quality, minimise waste, and improve safety, leading to overall cost savings and a more sustainable approach to manufacturing. Overall, Industry 4.0 and 5.0 technologies will revolutionise Indian manufacturing, enabling manufacturers to stay competitive in a rapidly changing global landscape.

Which verticals do you see adopting these transformations as front runners?
Several verticals are likely to adopt these transformations as front runners. The manufacturing industry, including automotive and aerospace, has already started adopting green manufacturing technologies- The energy sector, including utilities and renewable energy, is another vertical likely to embrace these transformations as they are inherently linked to sustainability and reducing carbon footprint.
The construction industry is also expected to adopt green technologies as buildings are responsible for significant greenhouse gas emissions. Additionally, the transportation industry, including logistics and shipping, will likely be early adopters of these technologies as they seek to reduce their carbon footprint and comply with emissions regulations. Finally, the food and agriculture industry may also adopt green technologies as they seek to reduce waste and promote sustainable practices.