ABB India's Nashik GIS factory to enrich local manufacturing and contribute to a low-carbon society
July 31, 2023 2:33 pm
Sanjeev Sharma, Country Head and Managing Director and Ganesh Kothawade, Senior Vice President and Head of the Distribution Solutions Division in the Electrification Business at ABB India, discuss their commitment to compliance with regulations and dedication to sustainability through efficient power equipment manufacturing.
What are some key features of ABB India's recently inaugurated Nashik factory?
ABB India recently celebrated the inauguration of a state-of-the-art Nashik factory producing gas-insulated switchgear (GIS). This state-of-the-art facility has effectively doubled ABB's GIS production capacity. The factory is equipped to manufacture primary and secondary GIS units, catering to a wide range of industries such as power distribution, smart cities, data centres, transportation (including metro and railways), tunnels, ports, highways, and other infrastructural developments.
Spanning an area of 78,000 square feet, the new site boasts advanced and efficient manufacturing capabilities. It incorporates smart technology and employs lean manufacturing processes, integrating robotics to connect people, processes, and assets. This setup enables real-time data transmission, enhancing productivity. Moreover, the facility has been developed in compliance with the standards set by the Indian Green Building Council (IGBC), ensuring eco-friendliness. It optimises water and energy usage while employing carefully selected materials to minimise environmental impacts throughout its life cycle. In alignment with ABB's Sustainability Strategy 2030 targets, the factory is powered by 100 percent renewable electricity, fulfilling the company's commitment to low-carbon operations.
Nashik holds significant strategic importance for ABB India, with the inauguration of our first plant dating back 45 years. In 2018, we proudly unveiled our second manufacturing plant, and in February 2023, we inaugurated our third manufacturing facility in Nashik. Our focus on manufacturing electrical and electrification products continues to grow rapidly. Specifically, our Electrification Distribution Solutions division serves various market segments, including smart cities. 
Furthermore, it is worth mentioning that this factory is the first in the switchgear industry to achieve a gold certificate from the IGBC. Our factory and its manufacturing processes have also been awarded platinum certification, highlighting our commitment to excellence.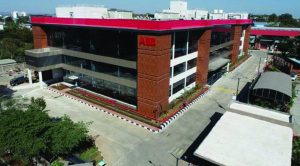 What are the features and benefits of the newly launched PrimeGear™ ZX0 switchgear?
With the inauguration of this new factory, ABB India also launches PrimeGear™ ZX0 in the country. This eco-efficient switchgear is built on ABB's SF6-free ecoGIS™ with Dry Air technology for applications up to 12kV in the factory in Nashik, supporting the migration to a greener, smarter and safer future. Its robust, compact design generates 20 percent less heat while saving energy and improving safety. Using SF6 alternatives, and this ecoGIS™ lowers the global warming potential by 100 percent. PrimeGear™ ZX0 enables remote monitoring and reduces the product installation footprint by up to 25 percent compared to conventional switchgear. Being a market leader in GIS, this factory of ABB in India will strengthen local manufacturing and contributes towards creating a low-carbon society.
How has the power equipment industry evolved technologically over the past two decades?
Today, most power equipment is becoming smarter with intelligent software and better emission control features making them safe and reliable. In electrical engineering, noticeable trends have emerged in recent years. Firstly, there is an apparent convergence between power systems and electronics and a growing emphasis on digitalisation. Approximately 80 percent of the electrical products manufactured today are increasingly expected to possess communication capabilities and be digitised. Consequently, there is a rising demand for these products to be connected to the cloud, enabling asset management. This represents a significant development in the industry.
Secondly, technology is undergoing significant changes, with a greater focus on producing environmentally friendly products. As a result, there is a shift towards using GIS (gas-insulated) switchgear, which takes up less space. This transition allows for a smaller footprint while delivering increased reliability and energy efficiency. Furthermore, the industry is witnessing a demand for products that are user-friendly and easy to operate. These transformations shape the market dynamics and drive advancements in the power equipment sector.
How is your company adapting to the global green energy and sustainability trend?
There is a global trend of companies, including manufacturing and engineering firms, moving away from fossil fuels and embracing green energy. This shift towards sustainability is also prevalent in India, where efforts are being made to reduce energy costs and increase energy efficiency. Our company is actively strategising to align with these goals. While India may still heavily rely on fossil fuels at a macro level, our company has the flexibility to pursue greener practices at a company level. As demonstration of our commitment, we have obtained IGBC certification and now rely on 100% renewable energy across all our locations. This transition has resulted in a significant 82% reduction in greenhouse gas emissions compared to the previous year. Our dedication to sustainability is driven not just by the desire to report positive outcomes but because we genuinely believe it is the right thing to do.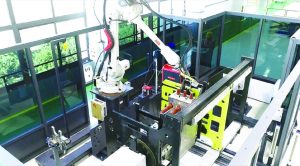 How do you evaluate India's ongoing transition toward the emergence of electric vehicles?
We are moving away from reliance on fossil fuels and embracing environmentally friendly alternatives. The shift towards renewable energy production is one significant step in this direction. Simultaneously, India is making remarkable progress in adopting electric vehicles (EVs). This is evident in the introduction of EV charging infrastructure by companies like ABB, which has become a significant and growing business globally. Although EV adoption in India may be less pronounced, it is expected that most vehicles, similar to the current trend in two-wheelers, will eventually transition to EVs. This will likely apply to four-wheelers, buses, and other modes of transportation. The future trajectory is undoubtedly oriented towards electric vehicles, as is evident in using green cabs for local transportation. 
How does your company ensure compliance while leveraging global technology and IP to maintain relevance and competitive advantage?
We are well aware of the related party issues and adhere to the mandates set by our board and independent directors. Compliance with the regulations in our country is of utmost importance to us. One significant advantage is seamless access to global technology, which differentiates us from domestic companies needing more international R&D capabilities. This access allows us to utilise technology and intellectual property from various sources and remain relevant across different technology cycles. The royalty and R&D technology fees we pay for this access are reasonable and beneficial to our company. We ensure that our practices align with acceptable norms and regulations.
Can you explain the challenges your company faced last year and the strategies implemented to overcome the semiconductor shortage?
Last year was challenging for us due to the semiconductor shortage, which affected four divisions of our company. To overcome this issue, we implemented a strategy where we only accepted orders that we could fulfil. Our global supply chain managers worked closely with suppliers worldwide to allocate the available chips efficiently. This allowed us to meet the demands of our customers and satisfy them. Although the chip supply situation is still tight, it has improved compared to last year. We were fine with the domestic supply within India, but some overseas supply chains, particularly in China, experienced difficulties due to COVID-related restrictions, particularly with specialised equipment. However, overall, the supply situation has become more manageable now.