Technology
Modular connectors: The backbone of smart factory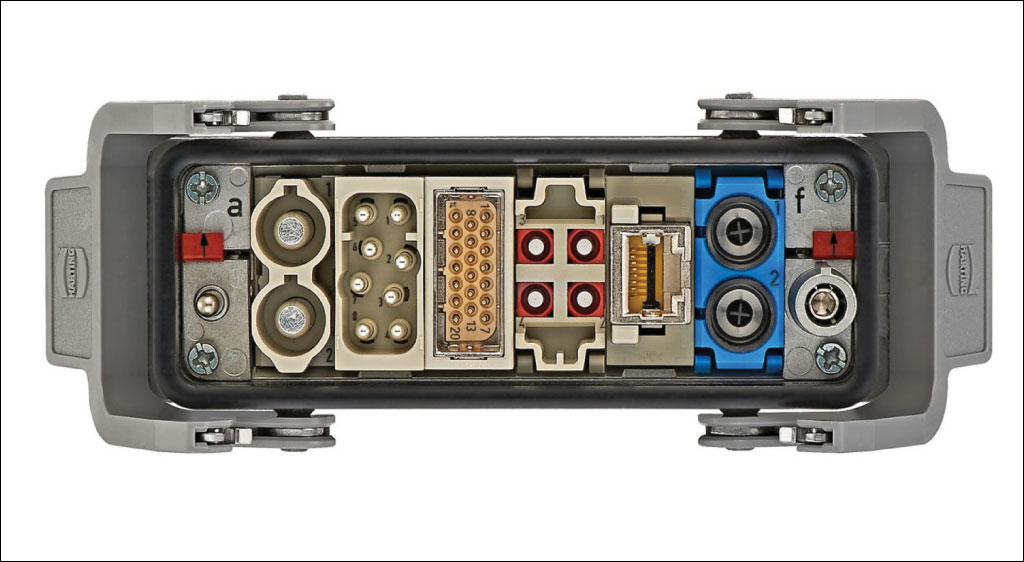 New features transform the classic industry connector into an Industrie 4.0 component.
Industrie 4.0 and the associated dramatic changes driven by Smart Factories –which are resulting in the modularization of machines and plants – are seeing the connector undergo a fundamental transformation. Whereas decentralisation was a structural change in deployment, and installation technology driven by the manufacturer of machinery and plants, modularisation is a user-initiated change brought about by flexibility. Modularisation has implications beyond the traditional responsibilities of employees. It first and foremost impacts the plant operator interested in configuring the plant in the simplest way possible. The task here no longer lies with the automation expert or the maintenance engineer – rather, it is the operator who wants to use the simple via Plug-and-Produce system. This has a fundamental impact on the connector since it becomes an integral part of a smart infrastructure.
Development phases of the industrial connector
1950-1980: Centralisation
The introduction of electric drives in machinery made it necessary to supply them with power as well as control them. These control and power supply functions were combined in a central switch cabinet which was then later used for the PLC. The industrial connector makes it possible to separate the switch cabinet and the mechanical areas of the machine. This represents significant customer benefits including rapid installation and reduced errors compared to hard wiring.
1980-2010: Decentralisation
As a result of the fieldbus introduction, it was no longer necessary to connect directly all signals to the switch cabinet. Sensor data could now be decentrally collected, and actuators could also be switched on. This resulted in a decentralized configuration technology which was characterised by IP67 devices on one side, but also by decentralised, smaller switch cabinets on the other. The Han- Modular which was invented to transfer data, power and individual signals to these distributed switch cabinets, can do so in a pluggable manner. The real benefit of decentralisation was the simplification of installation, consequently prolonging the machine lifecycle.
2010-2030?: Modularisation
Future Smart Factories will be much more transformation-capable than today's factories.
"Mass customisation" will demand the production of individual products using mass production standards and efficiency. This goal can only be achieved if production can be continuously adapted to individual requirements as fast as possible. A modular with standardised interfaces is consequently a requirement. Here, a module must be supplied with all lifelines – the Han Modular fulfils this demand. However, enhanced requirements arise when a connector is no longer part of the installation but becomes the standardised infrastructure interface.
In a Smart Factory there is no traditional commissioning that ends with a standard system configuration. In principle, a Smart Factory is continuously commissioned over and over again in operation, or a reconfiguration takes place, even during operation. All the associated possible configurations cannot be tested in traditional commissioning. This has ramifications. The new configuration must be able to be produced easily and securely. Here, it cannot be assumed that specially trained personnel will be available for this purpose.
Consequently, the new configuration must be supported by integrated management. Since the addition and replacement of a module always implies the insertion of a connector, connectors gain a new central meaning. The Han-Modular connector is endowed with features for docking or undocking, functionality for high-uptime operation, active locking, visualisation and communication, which further develop the connector from a passive installation component into a smart infrastructure component.
Author: Andreas.Huhmann@HARTING.com. To know more visit at www.eCatalogue.HARTING.in