PLI encourage SMEs to embrace modern technologies
August 1, 2022 11:39 am
PLI scheme encourages domestic market to flourish, which has good futuristic growth, says Himanshu Sharma, Head – Marketing and Corporate Communication, B&R Industrial Automation Pvt. Ltd.
Outlook on the present scenario of digital transformation taking place in Indian manufacturing 
Digital transformation has a bright future. Looking at the present scenario, the whole manufacturing ecosystem has completely transformed itself into a more innovative and sophisticated uphold of today's cutting-edge technologies. The small and big players have channelised their way towards maintaining market position by implementing some of the finest technologies available today. Some of the favourite digital transformations among the manufacturers are switching towards a newly digitised business model, using data more comprehensively, investing in predictive maintenance and analytics to predict future demands, and shifting real-time data to the cloud for better security and analysis. However, the digital transformation of business is an ever evolving process. To keep up the pace, every player in the market needs to stay in touch with the latest trends and innovations.
Flexible integration of automation into design and manufacturing 
A holistic approach towards adapting to the intelligent application of technology and using the best of today's innovation in a manufacturing facility needs a good understanding of requirements and probable technology solutions. Over the last decade, the manufacturing facility has seen a vast upgrade of its production lines. Rather than relying on the age-old process and functions, manufacturers have transformed the manufacturing world by embracing the best innovations that help them to shine in the market. Automation systems can streamline, connect to centralised control and improve the transparency of your manufacturing process. Flexible integration of automation into design and manufacturing mainly helps you be adaptable and responsive to uncertain conditions. In the case of flexible manufacturing, the machines can adapt processes and scale their operations according to different situations. Thus, every design and operation are calibrated or performed, keeping in mind all the futuristic adaptations.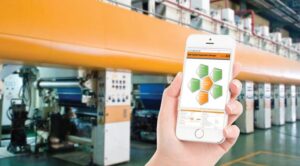 Solutions available to create a digital twin for continuous monitoring and optimising operations 
Digital twin empowers the manufacturing processes. In today's scenario, a product going from inception to commercial availability is decreasing across all global markets and industries. The time it takes to design, build, and code a machine's components can make or break its chances of achieving a competitive advantage. Naturally – the faster, the better. Digital twins can play an essential role in rapidly developing and testing a machine's hardware and software. B&R has always been a pioneer of all the upcoming technologies. Especially with the introduction of "trak" technology in the market has gained remarkable momentum among the manufacturers. Also, using a digital twin, the physical behaviour of the intelligent ACOPOStrak transport system can be simulated in real-time before any part of the real system has been constructed. Not only does this simplify and accelerate hardware and software development, but it also makes it possible to perform virtual commissioning of the track. Digitisation of all assets and the information process flow is the new form of resource in today's manufacturing world. Digital twin operations in manufacturing begin with research and development of inhouse technologies and are further empowered by complementary technologies like IIoT, cloud computing, artificial intelligence, machine simulation etc. B&R has many solutions to benefit from. Implementing the above technologies for any continuous operations will enhance the scrutiny of every data and enable your machine to run in a controlled manner.
Incentives and PLI schemes leverage digitalising and automating processes for SMEs. SMEs are growing with adaptation to today's technologies. PLI scheme has uplifted the SMEs in the country, leveraging proper backup of resources and taking up challenges to penetrate the market. The scheme mainly encourages the domestic market to flourish, which has incredible futuristic growth. These are primarily to uplift the domestic market dependency to explore and improve production capability rather than depending on external sources. Already SMEs of major sectors are leveraging their profits with the scheme. Some of them already, and others are now enthralling into market segments never explored. These are giving rise to the innovation hub to produce more technological advancements and boost and automate manufacturing processes.
Regular assessment of operations reduces production downtime and enhances efficiency.
Regular assessment of operations can reduce downtime and improve the production process. Proper preventive maintenance scheduling also helps improve efficiency and alarms before any breakdown. Investing in diagnostics tools also reduces the dependency on manual work and enhances the appropriate utilisation of resource data. This gives them time to analyse the market variations and helps them to plan for upcoming situations. Concerning this, the production facility must be fully digitalised so that the data recovered can be used to fulfil many other purposes. Upgrading systems to new technologies can help boost market competencies by maintaining a proper balance between manual work. Also, the logistical planning should be done in a systematic manner keeping in mind all the future alterations, because this too takes up a major chunk of resources.