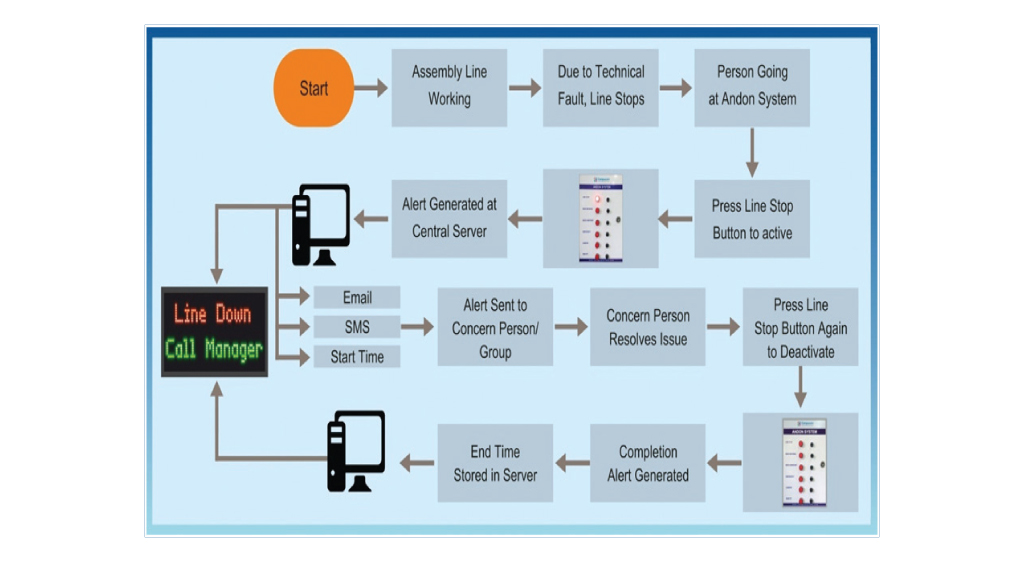 Compucare provides ANDON Display System. ANDON is a manufacturing term referring to a system to notify management, maintenance, and other workers of a quality or process problem. The centerpiece is a device incorporating signal lights to indicate which workstation has the problem.
The alert can be activated manually by a worker using a pullcord or button, or may be activated automatically by the production equipment itself. The system may include a means to stop production so the issue can be corrected.
Compucare's ANDON Display System can be custom designed and integrated to meet the unique requirement of its individual customer. The ANDON Display System is provided with user friendly supporting hardware and software.
The incorporation of ANDON Display System improves the overall performance, productivity and efficiency.
Contact:
Compucare
203-210, Bombay Shopping Centre,
Nr. GEB Circle, Alkapuri, Baroda, Gujarat
Tele: +91-265-2353862, 2336945
Mobile: +91 97230 59484
Email: idcard@compucareindia.com
www.compucareindia.com