Machine Tools
Water cooler range facilitates passive cooling strategies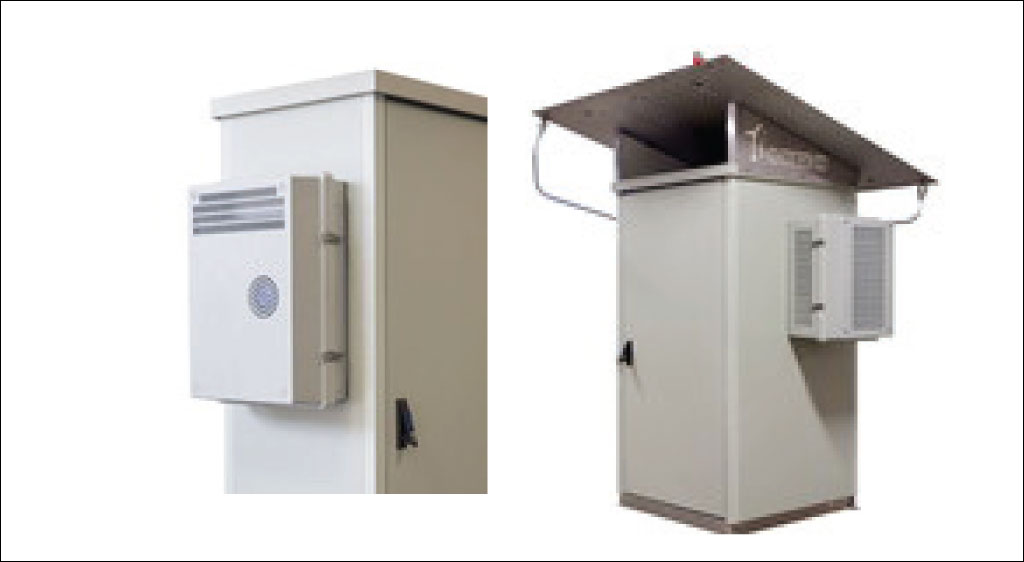 Intertec has launched a family of high-performance water coolers, specially designed to work in combination with passive cooling systems. The combination of active and passive cooling technologies provides process control and instrumentation engineers with the means to configure field protection cabinets and shelters with extremely reliable cooling. The combination is ideally suited to protecting remote and mission-critical control and instrumentation equipment. The two cooling technologies can work together to handle extreme climatic conditions, or maintain continued operation in the event of one system failing. The new family of water coolers – dubbed Hybricool – are housed in tough GRP enclosures, which are suitable for use in the harshest of environmental conditions.
The main target application for the new water cooler family is enhancing the performance and reliability of shelters and cabinets fitted with passive cooling – a technology that operates by natural convection and requires no electrical power. Intertec's passive cooling systems typically employ water as a medium to store the coolness of the night and use it to moderate temperatures throughout the day. This form of cooling is widely used for 'off grid' applications where electrical power is unavailable and/or unreliable, and in remote locations, such as on SCADA systems for pipelines and oil and gas wellheads.
The addition of an Intertec Hybricool water cooler reduces the dependence on low night-time temperatures, opening up applications in a much broader range of climates and geographical locations. Such hybrid or 'semi-passive' cooling systems – combining active and passive cooling technologies – can easily be configured to maintain internal shelter temperatures at 20 degrees C or less.
Hybricool operates on the refrigeration principle, and has a closed loop system with four main components: compressor, condenser, throttle and evaporator. The evaporator is a heat exchanger element that can be installed inside the water storage tank of a passive cooling system to decrease temperature. The interior and exterior compartments are isolated to keep any outside weather from entering the cabinet or shelter. No filters are required, as the condenser – which sits in the external compartment – is coated with a special dust protection system. The coating also ensures advanced protection against aggressive media. No condensate is formed, and no icing is possible, due to the direct thermal transfer to the water buffer. Hybricool can be controlled to suit the application, such as by timer, or regulated by thermostat.
Intertec has been using the technology for over 50 years and can cite many examples of GRP enclosures that have operated for 30 years and more in harsh and aggressive outdoor environments, including oil and gas processing facilities, pipelines and wellheads, and coastal and desert locations.