ZEISS eMobility solutions for Li-ion cells failure analysis
September 7, 2023 6:07 pm
Battery inspection solutions have become a critical aspect of the battery industry in recent years. As batteries are used in various applications, such as electric vehicles, energy storage systems, and mobile devices, it is essential to ensure that they function optimally and safely. The following is an interview conducted by ZEISS.
Manoj Sundaram, an experienced professional in the automotive industry, represents ZEISS as a solution provider expert. He is now focusing on promoting solutions in the Electric vehicle sector, with a particular emphasis on Non-destructive Lithium Cells, Welded Battery packs, and Raw Material Quality solutions. His expertise is highly sought after by Original Equipment Manufacturers (OEMs), Cell manufacturers, researchers, and battery consultants. Through collaboration with leading companies in the field, he profoundly understands the challenges his clients face. Leveraging ZEISS solutions from around the globe, Manoj has successfully assisted his clients in enhancing battery performance and safety.
Rahul Bollini is a renowned battery expert and consultant widely recognised and respected in the industry for his extensive experience in battery consultation. He has a strong background in handling diverse projects involving Lithium Cell Chemistry selection, Battery integration, BMS-related recommendations, lifecycle management, and safety matters. Rahul has contributed numerous practical case studies and articles on this subject. He possesses in-depth expertise as an active user of ZEISS Lithium Battery/Cell inspection solutions in his projects. He is well-prepared to offer valuable insights and recommendations based on his experience.
Let's dive in and learn from their conversation.
Manoj: What are the types of Lithium-ion cells? (From an Indian point of view)
Rahul: The different varieties of lithium-ion cells can be divided into two categories, one based on their physical shape and the other on the raw materials they require.
Physical Shape: Form factor, another name for physical shape, may often be broken down into one of three categories: Cylindrical, Pouch, or Prismatic. Based on Cycle Life, Capacity (in terms of the cell), and Cost, prismatic designs have more cell capacity, followed by Pouch and Cylindrical. In contrast, regarding flexibility in battery pack design, Cylindrical designs are the most flexible, followed by pouch and prismatic designs.
Raw Material: LFP, NMC (which can come in five different variants), and NCA (which can come in two different forms) are the most common types of lithium-ion cells. If you compare them based on cost, service life, and reliability, LFP is superior to NMC, followed by NCA. Because it can continue to function without risk even when exposed to extreme temperatures, LFP is quickly gaining traction in the Indian market. Compared to other types of lithium-ion cells that use graphite anode, this type of lithium-ion cell typically has the highest cycle life. It is generally the least expensive of all of the available options for lithium-ion cells. As a result, it provides excellent value for the money spent.
Manoj: How is battery performance affected due to defective physical dimensional parameters from the cell considering outside parameters?
Rahul: In order to have the appropriate fitment of cells in a battery pack according to the original design, the physical dimensional parameters must be maintained uniformly at all times. It is also possible to disrupt the thermal management architecture of the battery pack, which is particularly problematic if the battery pack has a contact-based cooling system.
Another important consideration is that the cap closure on top of the cylindrical cell must always be in very good condition; otherwise, there is a risk of electrolyte leakage, which can sometimes result in fire occurrences.
Manol: How about defective physical dimensional and material parameters inside the cell?
Rahul: Even while every step in the production of lithium-ion cells involves very complex technology, there is still a possibility that the finished product will have flaws on the inside. This flaw typically manifests itself when putting items together, such as when winding the jelly roll in a cylindrical can or performing other activities that are functionally equivalent in various form factors. As a result, several businesses have begun researching the internal workings of the cell before sending it out to premium customers, as there is a possibility that they will lose the contract if it fails in any way. These days, this activity is becoming more common and can be found in more and more products. Many companies are planning to make it a standard offering as part of their Quality process.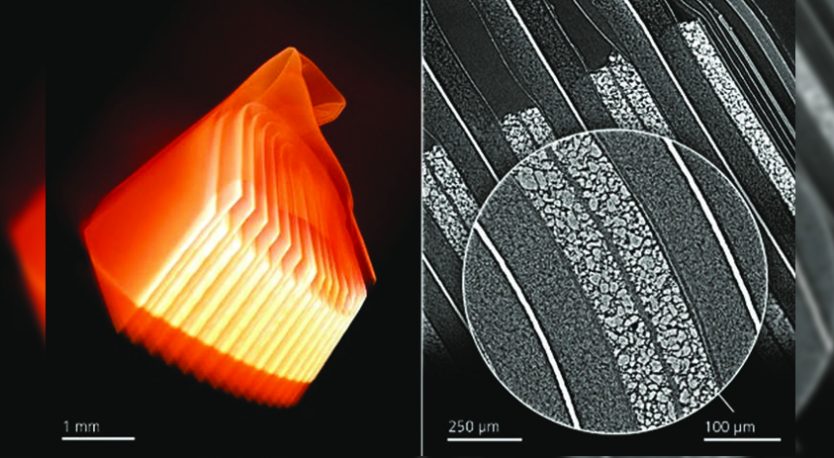 (Image courtesy: CARL ZEISS Versa 515 Xay Microscope Machine)
Manoj: How can these internal and external defects be detected?
Rahul: Failure analysis is something that I conduct regularly. When I need to understand the physical faults at the cell's external level or to examine the cell internally (electrode overhang uniformity, electrode bends, tab placement), I use CT (computed tomography) scans. It provides an exceptionally clear three-dimensional image of the cell, allowing for in-depth analysis of the structure. It reveals the precise location of the problem, which needs to be investigated further at the nanoscale level so that a more in-depth investigation may be performed.
X-ray microscopy, often known as XRM, is a technique I employ to investigate a nanoscale region of interest located within a cell. It provides a three-dimensional overview image of the region of interest to comprehend the problem completely.
SEM (scanning electron microscopy), which can analyse features with a resolution of 10 nanometers or less, is the instrument of choice for researching two-dimensional aspects.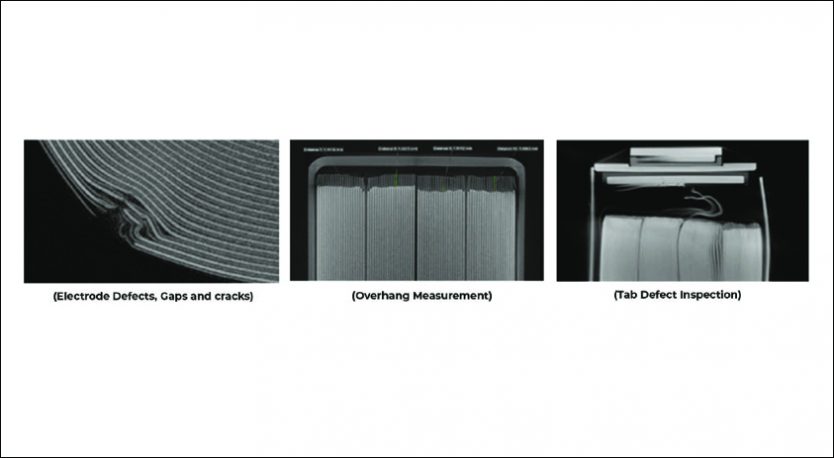 (Image courtesy: CARL ZEISS Versa 515 Xay Microscope Machine)
Manoj: Based on your interaction with us, how are ZEISS solutions supported in this regard?
Rahul: The customers I consult with have received a lot of help and support from ZEISS in their research endeavours. The measurement has been quite precise. For example, a subject CELL under question can be studied at different resolution levels based on the requirement. A CT scan can provide insights at a 30-micron resolution of the complete cell, and moving to an XRM would provide resolutions of a few microns at an ROI level. Furthermore, a cell can be subject to a complete tear-down analysis in a FESEM to evaluate finer structures and study at a resolution of 0.5 Nanometers. Their FESEM has been immensely helpful in researching raw materials at the nanoscale level.
Manoj: In your consultation with various customers who use ZEISS equipment, what has been their feedback and their experience using this equipment?
Rahul: The ZEISS facility in Bangalore is well-designed. After interacting with some of the businesses I am familiar with in the sector, ZEISS has been providing support to these customers, and some have even received technical support from ZEISS in locations outside of the country. This goes on to show how the feedback has been, and this is the first time I have seen a company in this domain with a technological background on CELL/Battery inspection and offer it as a standard catalogue solution.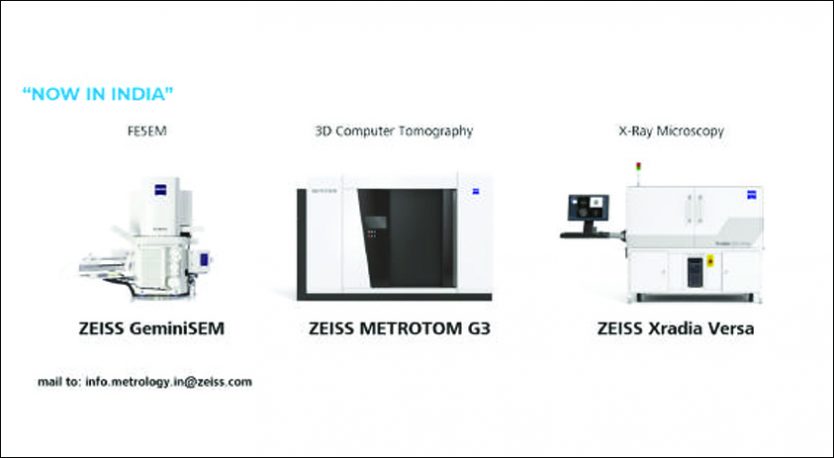 Manoj: You now have much experience with solutions from ZEISS in this space, and we would like to know how you feel about these recommendations from ZEISS in battery inspection.
Rahul: At regular intervals, I bring Lithium-ion batteries to the ZEISS facility in Bangalore to have them measured. The measurement has been very exact, and I have found it helpful in conducting my li-ion cell failure analysis. In general, I do not have any criticisms to provide concerning this.