The power of trust: Why OEMs recommend Mobil's premium lubricants
November 20, 2023 7:45 pm
Premium lubricants by Mobil stand out due to the trust imbibed by 140+ machine tool OEMs and leading players in the plastics industry for their role in promoting performance and reliability.
OEMs, or Original Equipment Manufacturers, are the heroes behind the scenes. They work with various industries, providing essential components and expertise to bring products to life. From electronics to automotive, OEMs play a crucial role in shaping the market and driving innovation. They collaborate with companies to design, manufacture, and assemble products, ensuring they meet the highest standards of quality and performance. Many OEMs rely on MobilTM's high-quality lubricants to enhance the performance and longevity of their products. Mobil has a solid reputation for producing high-quality lubricants that meet the demanding requirements of various industries. These products are specifically formulated to provide optimal protection and enhance equipment performance.
The India machine tools market size reached USD 1.4 Billion in 2022. Looking forward, the market is expected to reach USD 2.5 Billion by 2028, exhibiting a growth rate (CAGR) of 9.4% during 2023 – 2028. The continuous growth of the machine tools sub-sector is testimony to the role that efficient equipment maintenance will play a crucial role in optimizing business performance. Now, as machine performance becomes critical to ensuring uninterrupted equipment operations, the choice of lubrication solutions
and servicing takes the front seat. 140+ machine tool OEMs recommend the Mobil Vactra Oil™ Series, backed by many years of innovation and expertise in slideway lubrication to meet the highest operational demands. They are designed for all modern machine tools with anti-slip technology, providing outstanding frictional control for horizontal and vertical ways and providing dimensional accuracy even under low feed rates and high loads with rapid separation from aqueous cutting fluids while protecting against rust and corrosion.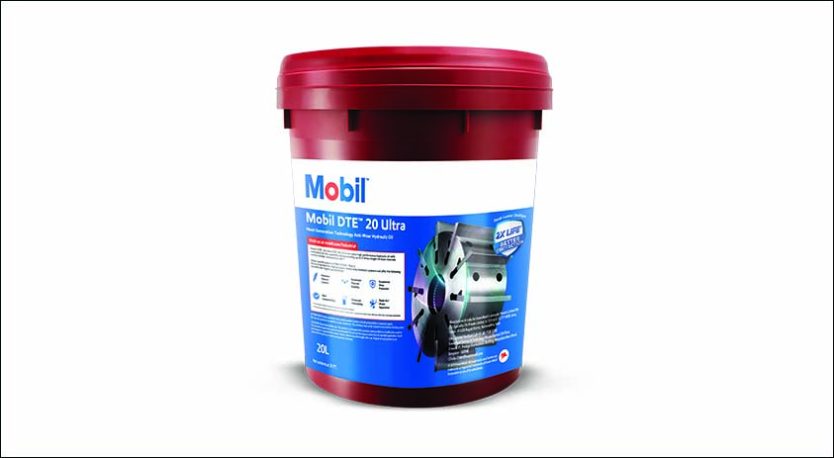 Premium lubrication solutions and services emerge as a pivotal factor in enhancing business operations in the growing plastics industry. Collaborating with a leading lubrication provider, such as Mobil, has greatly benefitted the leading OEMs in the plastics industry. As an industry leader, companies aim to achieve lower maintenance costs, reduced machine interactions, zero breakdowns, and receive guidance from equipment builders' recommendations. Mobil DTETM 20 Ultra Series is designed to help you achieve these goals effectively and efficiently. The key benefits of these oils are excellent deposit control for longer oil life, superior wear protection to extend component life, and their performance in exceeding industry standards. It has shown up to a 2X increase in oil life, which helps cut expenses on hydraulic oils as well. Its extended oil drain intervals help in reducing safety risks associated with employee-equipment interaction, while long oil and filter life helps control waste oil generation and maintenance-related waste.
Mobil's innovative products and services help deliver productivity, performance, and profitability. Bringing its legacy of over 150 years, Mobil is collaborating with leading OEMs and component builders in the country to enhance performance and contribute to sectoral growth.
() 74.6% lower wear than the maximum limit for ring wear in the Eaton 35VQ25 test, #72% lower wear than the maximum limit for motor wear in BR RFT APU CL test (ISO VG 32)
For more information, visit www.mobil.in/business
(Exxon Mobil Corporation has numerous affiliates, many with names that include ExxonMobil, Exxon, Esso, and Mobil. For convenience and simplicity, those terms and references to "corporation," "company," "ExxonMobil," "EM," and other similar terms are used for convenience. They may refer to one or more specific affiliates or affiliate groups.)