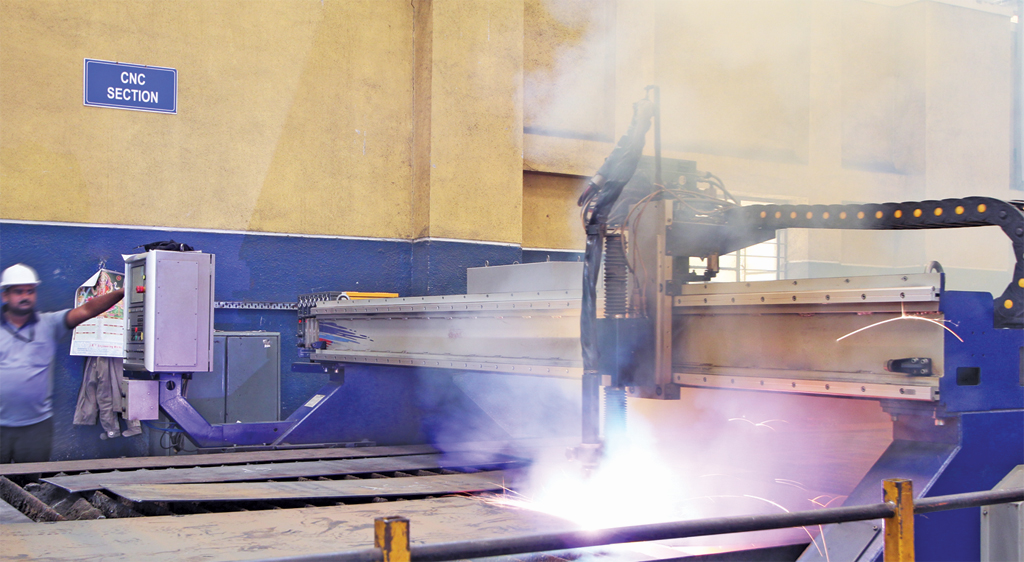 How CNC is bringing fineness in manufacturing
CNC technology has been advancing in recent times. The advances that are taking place range from offering greater accuracy for the expanding product ranges and precision for an improved higher workpiece quality which will provide more machine tool applications and more market for the CNC industry. It also includes offering updates on the status of production and also monitoring every activity with the help of text messaging. The focus is on providing more and more man-machine interface capabilities and in a way, enhancing the ease of use.
In addition to these advances, there are also some other emerging areas where there is visible improvisation.
Collaboration of Robots and CNC
A few years ago, there was a time when the CNC programs were confined to controlling the CNC machines. It was a result of the lack of the nature of the concept of CNC. With the dawn of a new era as the technology improved, the manufacturers went for having a centralised system that could track the machines productivity. Software's like Enterprise Resources Planning (ERP) solved the purpose.
Taking things ahead, currently, it is observed that the manufactures are now in search of an interconnected system which will streamline the CNC machines along with the other machines and also the procedures.
Nowadays, there is a common practice of paring up CNC machines along with robots when it comes to the manufacturing lines. CNC's have the edge when it comes to processing the raw materials, whereas, robots are great at moving and packing the produced goods. Using these two technologies together, there are numerous attempts that are being made by many stalwarts in CNC for collaborations with machine buildings and robot manufacturers. The aim is to design programming languages that are simple, are can create a better quality interaction between the CNC machines and the robots. Steps have been taken in the same direction by CNC developer Siemens and robotic supplier KUKA.
The two big names in their respective areas have designed an interface that allows CNC operator to control both CNC machines and robots from a single control panel. With many more collaborations to come, it is exciting to see the progress that will elevate efficiency in utilizing the CNC.
Parts and tools for all
Apart from the collaborations, the other distinctive advancement is the personalisation of CNC Machining. This development comes along with a slump in the cost, thus enabling the common mass to get acquainted with the new technology. CNC has revolutionized the manufacturing process worldwide, allowing for mass productions of goods and trades. The personalisation of CNC will give way to have parts and tools in bulk quantity so that they are available for all.
P J Mohanram, Senior Advisor (Technology), IMTMA says, "Advances in CNC technology along with CAD/CAM software have taken CNC technology in manufacturing to an altogether new level. Technologies such as multi-function CNC mill turn centres with live tooling, multi axes machining centres, micro machining, electrical machining and lasers, etc. have brought fineness in manufactured goods. Advances in CNC technology have resulted in h igh productivity leading to reduction in cost of component, higher accuracy in mass production, and shorter lead time. CNC technology has enabled the manufacture of very fine and precision components for instrumentation and medical inserts which are finding application in daily life such as smart phones, implants, home automation, etc."
D S Totre, Vice President Premier Ltd adds, "CNC machines have replaced old conventional machines, because of their versatility and use. CNC machines are available for various applications for example Milling, Grinding, Automation, hobbing, Die moulding etc. Its features are used for correction in process, tuning of drives, additional motions etc.
CNC machines work at high speed, due to use of antifriction linear motion guideways for linear traverses of machine axes as well as a switch in the lubrication trend to either grease pack or localised oil tanks.
CNC machines are used for higher speeds and feeds without the use of cutting oils.
Some CNC machines are used without cutting oil as a means for chip disposal, which corresponds to increased productivity and environment friendly. The heat that is generated during the cutting process is reduced significantly by a provision to cool the tool using air and providing slopes for easy disposal of the trapped heat.
India and CNC Technology
Speaking about where does the CNC technology in India stand in comparison to the world, Mohanram said, "Indian machine tool industry has developed through collaborations, joint ventures and own development efforts over the years. The machine tool industry of India has today got good design and development capability and is able to develop most machines in the mid-level applications. The machines produced by the industry are predominantly of its own design. A number of foreign companies have opened marketing offices/tech centres and a few have also set up manufacturing operations. As a result Indian machine tool companies as well as foreign companies bring the latest CNC technology to users in India, comparable to world's best. This can be seen in action at IMTEX 2017."
Premier Ltd manufactures highly sophisticated CNC machines, including CNC gear-cutting machines, CNC vertical turning and turn mill centres, machining centres and custom-built special purpose machines. Speaking about the company's offerings in this area, Totre said, "It hardly comes as a surprise that the CNC technology holds a market share of 70 per cent in the CNC gear-cutting machine and CNC vertical turning centre market ranking among the top five machine tool entities in India, with a customer base spanning over several public and private sector players such as the Railways, defence and public sector undertakings."
Totre futher says, "We have expertise in designing and manufacturing of Special Purpose Machines as per customer requirements. Premier now offers all machines with CNC and automation. We are a one-stop-shop for machine tool solutions."
With the ever increasing demand for greater accuracy along with precision, the CNC technology is driving towards brining fineness in the manufacturing sector. This will prove to be a blessing for the industry in the long run. In the context of India, the improved design and the capability to develop will speed up the manufacturing in the country.