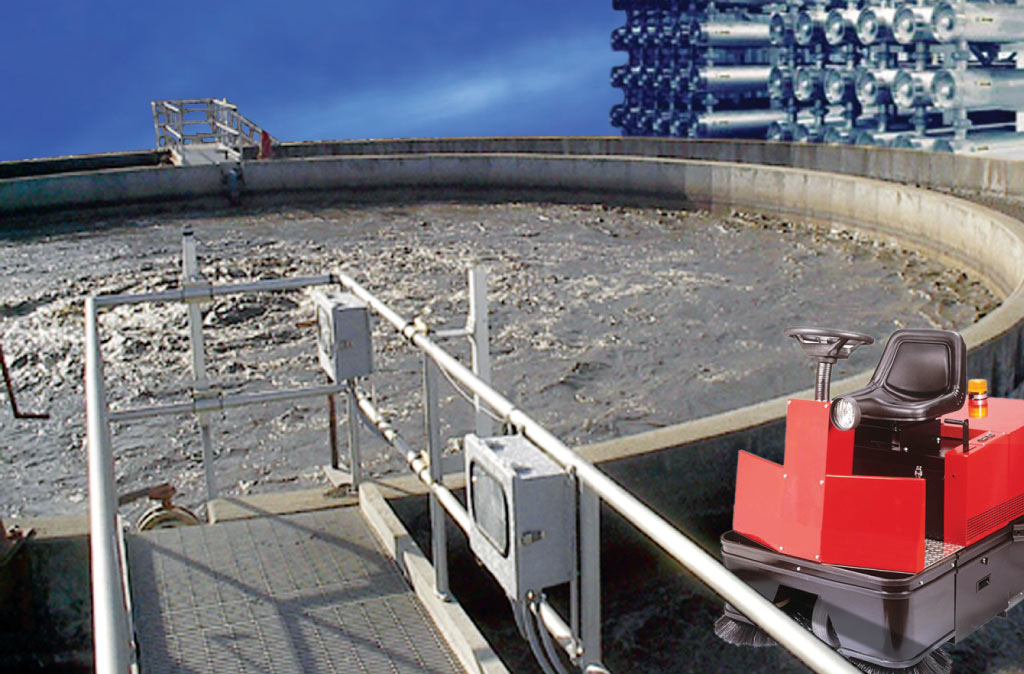 Need for the Treatment and Challenges:
Treatment of waste water has a great importance. Most of the wastewater generated from cities or industries is disposed off in water bodies. Hence certain degree of treatment of the wastewater is necessary to reduce concentration of various pollutants. Otherwise the water quality of water bodies could be damaged affecting their utility. Increasing water demand, depleting available water resources and contamination of water bodies make treatment of wastewater extremely critical. Also appropriate treatment of wastewater is the key to achieve efficient reuse and recycle of treated wastewater.
Textile manufacturing being one of the major water consuming industry shares higher responsibility for wastewater treatment. There is wide variety of finished goods manufactured in the textile industry for e.g. cotton, polyester, rayon, wool, etc. Various processes are involved based on the finished goods. The volume and characteristics are dependent on the processes adopted for manufacturing. Table 1 showed the variation in loads of pollutants which would be added from various processes for manufacturing of cotton fabric.
The wide variation in wastewater generation (refer Table 1) makes treatment highly challenging. If such wastewater is discharged after no or partial treatment, it could damage the environment. Organic compounds adding COD and BOD from desining and scouring could deplete dissolved oxygen from water bodies. This would affect the ecosystem and has potential to kill the aquatic life. Degradable suspended solids could settle and intensify depletion of oxygen. Dissolved salts from the wastewater could increase salinity of the water harming flora and fauna. The fertility of soil may get affected due to addition of salts. Different dyes, colouring compounds are used in dying and printing process which would affect the aesthetics. The dyes may contain heavy metals which can have devastating effects as toxicity to life, bio accumulation.
Treatment Technologies and Alternatives:
Such wastewater has to be managed with care because of its potential to damage the environment. One of the preventive measures is to segregate few streams. These streams should be segregated and treated separately for efficient treatment. For example desining wastewater may contain specific compounds which are degraded slowly. Similarly stream from dying and printing processes for cotton manufacturing could be treated separately to reduce colour and dissolved solids. For remaining streams, physico chemical and biological treatment processes are available. Physico-chemical treatment processes include the following unit operations.
Chemical addition, pH correction
Solid liquid separation by clarifiers, tube settlers, high rate contact clarifiers
Filtration using sand, gravel, carbon or other media
Membrane filtration systems as UF, NF, RO (Ultra filtration, Nano Filtration, Reverse Osmosis)
Resin based systems for de mineralization, color removal
Dewatering equipment for sludge
Biological treatment processes are used to reduce organic content from the wastewater and the alternatives are as below.
Activated Sludge Process (ASP)
Fluidized Aerobic Bioreactor (FAB)
Membrane Bio-Reactor (MBR)
Sequential Batch Reactor (SBR)
Combination of physico-chemical and biological processes is used for the treatment due to the nature of constituents of the wastewater. For biological process units ASP and FAB are widely used due to their effectiveness. One of the typical solutions is depicted in Figure 1 as below.
Figure 1: Schematic of wastewater treatment
It has been observed that treatment of wastewater with physico-chemical followed by biological processes offers following benefits.
Reduced sludge generation
Significant colour reduction
Lower area requirement for the treatment plant
Reduced capital and operational cost for the treatment
Combination of technologies has been used appropriately to meet the requirement of the end user. The requirements as meeting discharge standards, recycle treated wastewater, reduced sludge generation, minimize power consumption or achieve zero liquid discharge would be the basis for choice of technology. Use of treated wastewater for any processes has become feasible due to recent advancements in technologies. Thermax has developed innovative solutions using advance technologies and those could be used for various applications as colour removal, recycle of wastewater, sludge treatment, etc. Wastewater could be converted to precious resource using these solutions.
About Thermax Water & Waste Solutions:
Thermax Water & Waste solutions provides end-to-end solutions in water treatment, wastewater treatment, effluent recycle and zero liquid discharge solutions to global customers, consultants and OEMs. The domain expertise and experience gathered over past four decade gives us edge over competition so as to provide tailor made complete solutions to various
Industries
Commercial, rural, hospitality, defence establishments
Urban sector
Authored by_
Nandan Prabhune ,Associate Manager Technology & InnovationWater and Waste SolutionsThermax LimitedEnvironment House,
90 – 92, BG Block, MIDC,
Bhosari, Pune 411 026
Tel:+91-20-6715 6059/Mob:+91-982 352 6190