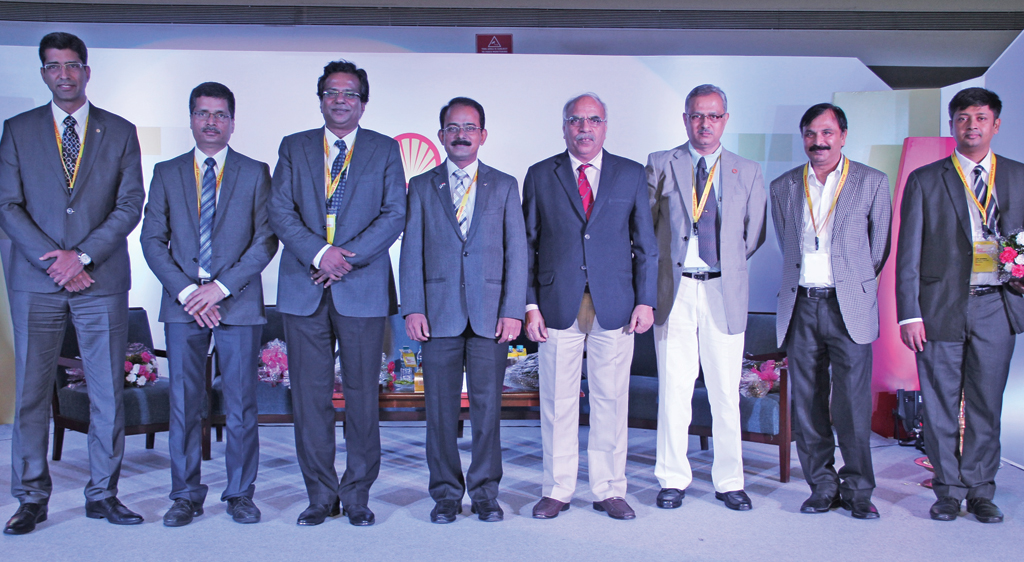 Akhil Jha speaks about role of Shell Lubricants in the metal industry, and the future of steel industry in India.
Shell Lubricants, the global market share leader in finished lubricants held the 5thedition of its Metals Technology Forum recently in Mumbai. The forum was attended by leading industry experts in the metal and steel industry, to discuss the challenges faced by the lubricants industry and find solutions for the same. In addition, the forum was aimed at showcasing Shell Lubricants' innovative technology and its holistic solutions, with a special focus on offerings for modern day steel plants.
Commenting on the occasion, Akhil Jha, Vice President Technical, Shell Lubricants India said, "The Indianmetals industry is very modern and consists of state-of-the-art mills and plants. It has always strived to continuously modernize and upgrade its existing plants to achieve higher productivity levels. At Shell Lubricants, we recognize that even one break-down or unscheduled maintenance can lead to stoppage of a steel plant, therefore resulting in significant loss of production. High-temperatures, high load and wet conditions can place significant demands on the metal processing equipment."
Jha further added,"We have received an overwhelming response from the industry, and are glad to contribute to knowledge-sharing in the sector. With this initiative, we hope to showcase our products and services; and demonstrate our expertise in the area of technological innovation, partnerships and application. This will surely help us strengthen our ties with customers, OEMs, industry experts and other key stakeholders in the Metals and Steel Industry in India."
Jha shared about the role of Shell in the metal industry. He said, "We are not looking at just partnering with the customers to do business, but we are also looking at how Shell can positively impact the community. As we are the best company for lubricants for the last 9 consecutive years, we have a responsibility on our shoulders to do something in the energy sector. We are going in the same direction."
When asked about the current scenario of steel sector and the future of steel, Jha said, "According to the 12th five year plan, an investment of 1 Trillion $ is expected in the steel sector. The manufacturing sector will boost up from 8 per cent to 13 per cent. Also, we should not forget that India is catching up with the world consumption of steel. The production of crude steel is expected to reach 300 Tonnes by 2025. These factors in all contribute to the increasing demand in steel."
The event witnessed over 90 participants from different metal and steel companies including Tata Sponge and Iron Steel, JSW, Bhushan Steel Limited, Kalyani Steels and Essar Steels, among others. The key trends discussed during the forum included: dynamics of increasing energy efficiency and reducing maintenance costs; the best lubricant-related operation and maintenance practices; outlook on growth of the metal and steel sector; and challenges of controlling leakages in pumps and valves.
The sessions at the technology forum were addressed by D P Deshpande, Managing Director, Tata Sponge Iron Limited, Arvind Kumar, CEO, Kaytek Solutions OU, Prashant Godbole, Sr. Manager Sales and Predictive Maintenance team, PRIMETALS Technologies and Mukesh Dubey, Sr. Vice President – Mechanical, Kalyani Steels. Additionally, the forum was led by Akhil Jha, Vice President – Technical, Shell Lubricants India, Ajay Agarwal, Technical Team Lead, Shell India and Umesh Dwivedi, BDM, Shell India.