Lubricant analysis for proactive maintenance
September 30, 2023 3:10 pm
While discussing the manufacturing sector, Mr Shantanu Sharma, General Manager – Brand Marketing South AP, ExxonMobil Lubricants Pvt. Ltd., emphasised the critical role of lubricants in achieving energy efficiency in machine maintenance.
Please share your insights on India's manufacturing sector.
India's manufacturing sector is poised for robust growth, aligning with the nation's overall economic journey. Presently, the sector contributes ~17% to Gross Domestic Product (GDP), and promisingly, it is anticipated to expand to a size of USD 1 trillion by the year 2025. This outlook is underpinned by favorable indicators, including government initiatives and programs such as Make in India, Aatmanirbhar Bharat, and more recently, the Production Linked Incentive (PLI) schemes. These supportive measures are poised to fuel the growth trajectory of India's manufacturing sector.
What is your Make in India perspective for manufacturing growth?
At Mobil™ Lubricants, we emphasize localisation, and with increased domestic production through incentivised investments, we are strongly aligned with the government's Make in India initiative. Mobil has recently announced a significant investment of INR 900 crore, equivalent to USD 110 million, to build a state-of-the-art lubricant-manufacturing plant in Maharashtra Industrial Development Corporation's (MIDC) Isambe Industrial Area in Raigad. This facility is expected to become operational by year-end 2025. This investment underscores our dedication to localization, as Mobil plans to source a larger part of its raw materials and all packaging locally. This move will also create significant employment opportunities during the construction phase.
What are some key operational challenges the manufacturing sector faces in India?
As a country, we aim to attain global competitiveness for our manufacturing sector. To achieve this goal, we must focus on modernising equipment and machinery to enhance efficiency. This modernisation effort will enable us to produce more with fewer resources, particularly in cases where input materials are not abundant or readily available. While it may present challenges, it also gives us a unique opportunity to enhance our capabilities and global standing. By investing in these advancements, we are laying the foundation for the Indian manufacturing sector to excel globally.
How is ExxonMobil participating in transitioning the automotive industry?
At ExxonMobil, we are committed to creating value by advancing our customers' productivity, mobility, and sustainability goals through the deployment of technologically advanced solutions and our deep application expertise. Within the manufacturing realm, the automotive sector holds significant importance and is a key focus area for us. This sector comprises a vast network of small and medium-sized enterprises (SMEs) and micro-enterprises, which play a vital role in supporting the larger automotive industry.
From an ExxonMobil perspective, we aspire to be a comprehensive solution provider for the automotive sector. Through our application expertise and technological leadership, we aim to offer more than just lubricants – we aim to provide complete lubrication solutions and support. This approach includes the provision of advanced lubricants, a suite of services, and the integration of digital solutions. By evolving our offerings in this manner, we are poised to support and contribute to the growth and development of the automotive sector in a meaningful way.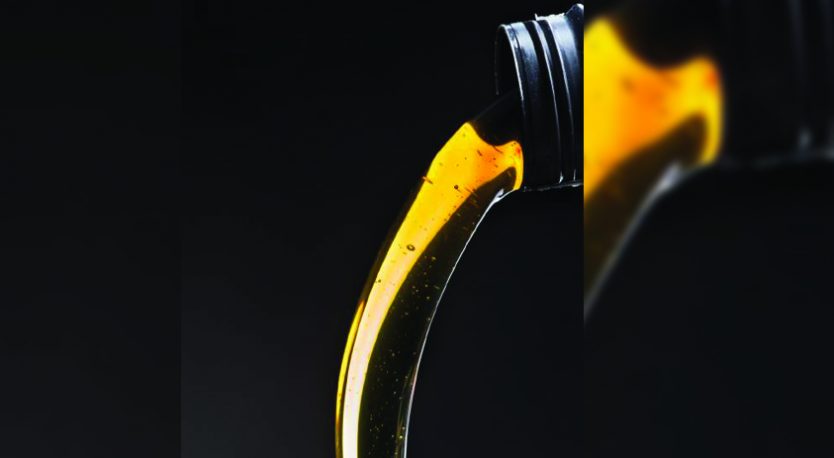 How can manufacturers achieve profitability and energy efficiency in their operations?
Two key avenues come into play for manufacturing companies to bolster their competitiveness and boost profitability. First, they can focus on elevating sales and delivering greater customer value. Equally important is the need to reduce their Total Cost of Ownership (TCO). TCO encompasses various aspects, but one critical facet involves optimising maintenance practices. Companies can substantially curtail maintenance costs by enhancing their approach, particularly by investing in preventive maintenance practices. This, in turn, improves their overall competitiveness. Manufacturing firms must shift their perspective from solely considering initial expenses to factoring in the comprehensive TCO regarding machine maintenance. Embracing technologically advanced solutions is critical to achieving this goal, as they can effectively drive down the TCO for these enterprises.
How can the manufacturing sector align with sustainability targets?
From a lubricant perspective, it's crucial to highlight sustainability, particularly in terms of energy efficiency and resource conservation. Achieving more with less is a key sustainability principle. We offer technologically advanced products like Mobil DTE 10 Excel™, a hydraulic oil that not only enhances energy efficiency by up to 6%*, but also boasts of a high viscosity index while being zinc-free. This oil can extend oil drain intervals up to three times*** that of standard hydraulic oil, delivering improved total cost of ownership while concurrently promoting reducing resource consumption.
How does ExxonMobil's integrated approach offer end-to-end solutions?
Manufacturing customers today are increasingly seeking comprehensive solutions and looking for partners who can offer more than just lubricants. Mobil recognises this need, and we are evolving to provide end-to-end solutions. This includes a range of products, services, and digital solutions, offering a one-stop shop for manufacturing needs. For example, our Mobile SHC™ 600 Series, a premium synthetic product, can boost energy efficiency by up to 3.6%** in gearboxes and transmission systems, and provide upto six-times**** longer service life than conventional lubricants. Additionally, we offer several lubricant analysis programs that allow customers to monitor oil and equipment conditions for proactive maintenance.
We have also introduced the Mobil™ MachineXT program, a doorstep solution with services like oil filtration systems and vacuum dehydration systems. This eliminates the need for customers to seek solutions elsewhere, and is particularly valuable in sectors like manufacturing.
Error!
In the automotive sector, Mobil is providing digital solutions through the Mobil™ Solcare Service application by streamlining the management of cutting fluids through digitising tracking and servicing records. This is empowering customers to make more informed decisions. These comprehensive lubrication solutions and management practices are enabling companies to achieve more efficiency and profitability.
How are you developing specific solutions to enhance operational efficiency for its customers?
Research and technology play a pivotal role in the development of lubricants. ExxonMobil, with its 150-year heritage, places a strong emphasis on technological leadership and application expertise. Instead of relying on generic specifications, we have been designing our lubricant products to suit specific applications. This process involves close collaboration between technical teams, research experts, Original Equipment Manufacturers (OEMs), and equipment builders (EBs).
For instance, our Mobil Vactra™ Oil Numbered Series premium-quality slideway lubricants have been specifically designed to meet the requirements for accuracy, aqueous coolant separability, and equipment protection of precision machine tools. It has been tailored to address the lubrication requirements of slideways and tackles issues like stick-slip – a common problem in slide-way applications. This demonstrates how research and collaboration can lead to solutions tailored precisely to the unique challenges of specific applications.
How do you support Make in India by integrating technologically advanced lubrication solutions and strategic OEM collaborations?
We are deeply committed to providing top-notch lubrication solutions for the Indian manufacturing sector. We are highly optimistic about the ongoing developments in India's journey towards becoming a manufacturing powerhouse. Our commitment to the "Make in India" vision is evident in our various initiatives, such as establishing a local lubricant-manufacturing plant. Additionally, our focus on technologically advanced products and close collaboration with OEM partners within the Indian sector underscores our dedication to enhancing competitiveness in the manufacturing sector.
*The energy efficiency design is a trademark of Exxon Mobil Corporation. Energy efficiency relates solely to the fluid performance when compared with Mobil's standard hydraulic fluids. The technology used allows up to 6 percent increase in hydraulic pump efficiency when tested in standard hydraulic applications. The energy efficiency claim for this product is based on test results on the use of the fluid conducted in accordance with applicable industry standards and protocols. Efficiency improvements will vary based on operating conditions and applications.
**Energy efficiency relates solely to the performance of Mobil SHC 600 when compared to conventional (mineral) reference oils of the same viscosity grade in circulating and gear applications. The technology used allows up to 3.6% efficiency compared to the reference when tested in a worm gearbox under controlled conditions. Efficiency improvements will vary based on operating conditions and application.
***Under test condition versus a market general hydraulic oil with viscosity index around 100 and a zinc-based anti-wear system – meeting at least ISO 11158 (L-HM) and/or DIN 51524-2 (HLP type) requirements. Actual performance may vary depending on application and operating conditions.
****Relates solely to the performance of Mobil SHC 600 when compared to conventional (mineral) reference oils under test conditions. Actual performance will vary based on particular application and operating condition.