Bannari Amman Institute of Technology introduces additive manufacturing technology
February 7, 2023 2:01 pm
Gurugulam Centre of Excellence would offer opportunities to learn metalworking technologies that will augment students' abilities in emerging technologies like additive manufacturing.
Making its emergence into the Education sector, Phillips Machine Tools India and Markforged recently collaborated with Bannari Amman Institute of Technology, located in Sathyamangalam, Erode, Tamil Nadu, to establish its new Centre of Excellence named 'Gurugulam' on campus. The MoU was signed to implement a Metal XTMSystem – An accessible end-to-end metal 3D printing solution. It would facilitate all the engineering students across departments to develop their skills and drive research and development for their industrial projects.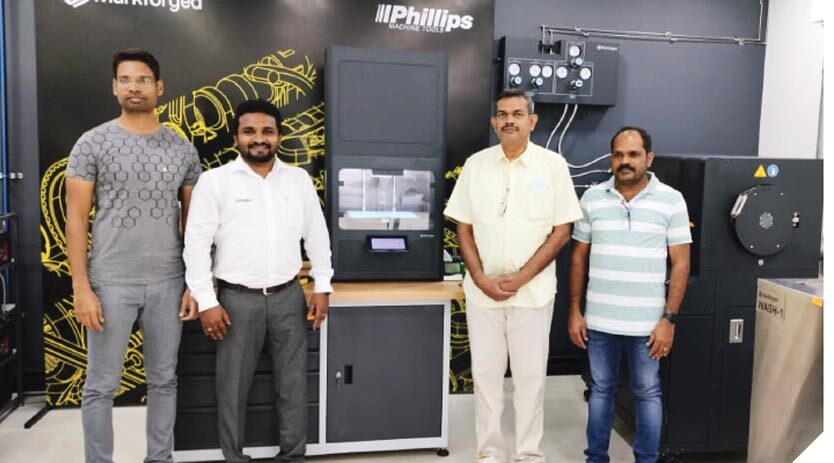 The Gurugulam Centre of Excellence (CoE) would offer opportunities to the students to learn metalworking technologies such as Turning, Milling, Grinding, Welding, Additive, etc. This will develop their skills before becoming a sophomore, where they can opt for specific courses to learn elaborately. Among many academic reforms adopted by the institute, the 'Gurugulam' will augment students' ability in the direction of emerging technologies like additive manufacturing that will propel growth and open new career opportunities. The Markforged Metal XTM3D printer can print complex metal parts in the widest variety of advanced metals and is non- hazardous to nature.
Management of Bannari Amman Institute of Technology states, "We have always fostered learning, discovery, innovation, and expression, at our institute. Our reforms aim to inculcate scientific temper, efficiency, integrity, and value amongst the students and transform them into good citizens and valued employees, entrepreneurs, and academicians. Our Students have always academically performed exceptionally well at global competitions in all technological domains. Our Centre of Excellence will benefit our students enormously. Partnering with Philips and Markforged in implementing the Metal X 3D printer will be an added advantage for our Gurugulam, as it allows the students to experiment with various materials in a classroom environment and help them prepare for the global competitions in the future."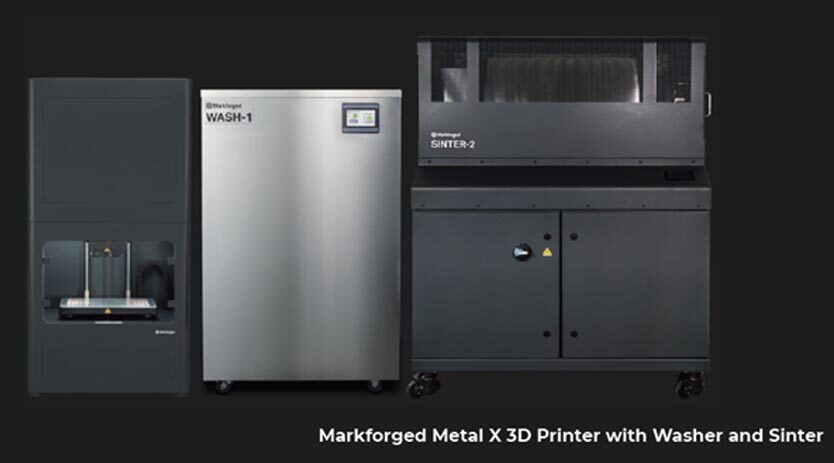 "We are excited to partner with BIT to drive the industry 4.0 and Digital Manufacturing skills on their campus. With this collaboration, we look forward to bringing our best-in- class technology to the students and preparing them for their professional journey with the skills required for today and tomorrow in the world of additive manufacturing." – Anuj Budhiraja, Country Manager – India, Markforged.
"We are delighted to partner with BIT as the Additive Manufacturing Technology partner for their new centre of excellence – Gurugulam. This collaboration will surely help students to get hands-on experience with the most robust and reliable additive manufacturing technology and prepare them for the future of manufacturing." – says Sumeet Bengeri, Business Head, Phillips Additive.