Complete drive solutions from a single source
February 9, 2023 3:08 pm
An optimum and individual drive solution can be created using the modular NORD system consisting of the gear unit, motor and drive electronics.
Our goal is to reduce the Total Cost of Ownership (TCO). These include all costs associated with purchasing, operating, and recycling a drive system. Using highly efficient technology combined with a
consistent version reduction and standardisation makes a significant optimisation of life cycle costs possible. NORD offers a wide range of innovative products and services, assisting you in reducing your system's total cost of ownership. The NORD modular system makes a customised reduction of versions possible at the time of purchase. With the help of efficient drive solutions from NORD, energy costs incurred can then be reduced significantly.
Energy saving made easy: According to expert estimates, electric drives account for 70 percent of the total energy consumption of all industries! The NORD ECO service helps companies to reveal optimisation and energy-saving potential and to find the most efficient drive solution for their application.
For this purpose, the so-called NORD ECO BOX, a mobile control cabinet, is connected between the motor and the power supply. The NORD ECO BOX consists of an energy measuring device with a data logger function, a current transformer, and cable connections. Over about two weeks, the box records data about permanent loads, load peaks and rough conditions in real-time. Once the survey is completed, the results are uploaded to software developed by NORD that automatically evaluates the data. As part of a TCO analysis (Total Cost of Ownership), the most cost- and energy-efficient solution can be determined.
Power transmission products commonly used in industrial automation
Many power transmission products are available, like gears, belts, pulleys, actuators, and sensors. NORD Drive systems Group offers complete drive solutions from a single source. An optimum and individual drive solution can be created using the modular NORD system consisting of the gear unit, motor and drive electronics. Each variant combines the highest product quality, short planning and assembly times, high delivery availability, and a reasonable price/performance ratio. However, there are four main types of power transmission – mechanical, electric, hydraulic, and pneumatic.
An electric car has a single-speed transmission.
One of the biggest differences between electric cars and their conventional counterparts has to do with the drivetrain. An internal combustion vehicle has a multi-speed gearbox with numerous ratios; almost every electric car has a single-speed transmission. Yes, when it comes to the manufacturing process where a lot of material handling equipment like EOT cranes, warehousing – storage and retrieval systems, chain conveyors, roller and belt conveyors, corner transfer conveyors etc., play a major role. NORD Drivesystems provide – Extensive knowledge of applications and technical support, complete drive solutions from a single source, a robust global presence and service, and thousands of installed drives in the intralogistics industry. It provides a wide range of products with high-quality standards, great reliability, economy, and service life. The recognised product quality is compliant with international standards.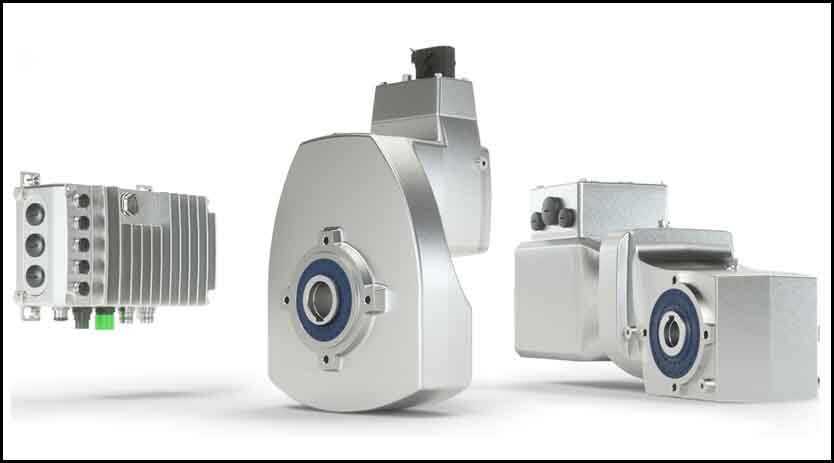 Growth in power transmission
Early on, NORD recognised the value of the modular design: to gain maximum options from the minimum number of components. Soon after, the UNICASE housing was developed, and once again, NORD was considered the innovative leader in the power transmission industry. Our flexibility, combined with individual-based custom solutions, short lead times and fair-priced products, has convinced users from all sectors that we are the industry leader.
Innovative drive solutions for more than 100 branches of the industry
Safe – Reliable products, coordinated components, Owned development and production.
Flexible – Modular products, scalable functions, extensive range of drive units, complete drive solutions, integrated customer logistics.
International – Globally networked organisation, local advice, assembly, and service.
Magnetic gear technology in mechanical power transmission
High-efficiency motors from NORD DRIVESYSTEMS are designed as permanent magnet synchronous motors – IE4 / IE5+ (PMSM), especially suited for operation with gear units. Even at low speeds, these systems achieve high torques and excellent efficiency. These 4-pole motors for energy-optimised systems are exclusively designed for operation with frequency inverters. Lower operating costs are due to high-efficiency synchronous motors with permanent magnet technology—a simple and highly flexible combination through complete compatibility with the NORD modular system. Simplified control of applications thanks to almost constant motor speed.

EVs are transforming the automotive industry.
Yes, there is tremendous growth regarding clean energy and today's awareness of global warming. It is going to transform the automotive industry until and unless one should get supporting infrastructure. That means if someone wants to go on a long drive, he should be worry-free, like electric charge stations available. So, from my point of view, electric cars are only for city limits until and unless infrastructure with power charging stations and a fast battery charge is available.