PROPELLING ELECTRIC MOBILITY
February 9, 2023 2:46 pm
Industry experts shared insights about the automotive industry and deliberated EV technology trends, government schemes, simulation systems, and the significance of manufacturing efficiency.
India is developing as a manufacturing hub. The World Economic Forum ranks India 30th on the global manufacturing index. The government's Make in India initiative elevates the country's position. Of late, automakers' low-selling car models have been in a fix. However, they sense a silver lining—going electric now. The automotive industry's transformation to embrace electrification will disrupt the supply chain.
The National Electric Mobility Mission Plan and several initiatives aim to achieve the government's two objectives: easing long-term growth and reducing emissions and oil dependence through the Automotive Mission Plan. The Faster Adoption and Manufacturing of Hybrid and Electric Vehicles (FAME) scheme propels the EV market in India. In anticipation of increased demand for electric vehicles, the government's National Testing House will begin testing EV batteries and charging systems at its Mumbai and Kolkata facilities in the coming fiscal year.
The government and industry set a target of tripling industry revenues to $300 billion and tripling exports to $80 billion in the Automotive Mission Plan 2026. To meet these goals, the sector could contribute direct and indirect jobs, resulting in improved manufacturing competitiveness and reduced emissions. The automotive industry should prepare for a changed setting as India grows into the world's third-largest passenger-vehicle market amid global trends.

Future of electric mobility and the automotive industry
Work on electric vehicle-related programs and courses began around 2000 and was completed by the end of 2018 and early 2019. Then there was a pandemic phase with a lot more uncertainty thrown in, on top of the technological uncertainty, but that was left behind. The swift adoption of electric mobility is being experienced amid this current moment, especially in certain segments of two- and three-wheelers and the city bus transportation systems.
Mr. Arindam Lahiri, CEO of the Automotive Skills Development Council, says, "This trend will continue, and it is also anticipated that a lot more models in the passenger vehicle segment will be happening in the industry, which will lead to an increase in the requirement of skilled manpower in this segment." Currently, there is a lot more emphasis on service technician profiles, and there is a significant shortage of qualified workforce. On the other side, there is an extreme interest and demand among college students, fresh and young engineers who probably have up to five years of experience, who are looking for programs that can help them pick up skills around designing and engineering, as well as in the manufacturing and quality domains. These are some of the early areas that have attracted much more interest. Our honorable Prime Minister has issued a strong statement regarding Atmanirbhar Bharat. This has raised interest in "Made in India" and "Designed in India" for the global markets. Therefore this particular interest and trend are expected to continue in the coming years.
EV industry outlook
There are various types of EVs, and the EV industry can operate at different levels. There are multiple types of charging infrastructure when discussing charging infrastructure. The first thing that must be established is a vision of what is required in India and what would emerge from all those possibilities. After this, the next step is to forecast the prospects. Before that, the point is that whenever these numbers are discussed, they are often misleading because, based on such numerical forecasts, the automotive industry has braised with a lot of capacities in the past, only to complain later that it is operating at suboptimal capacity utilisation because of a slump in the market, and so on. If you look at how forecasts were created, you'll notice that they were initially based on some work done by consultants abroad, but if you look at the ground reality in India, where are we on the road to having more of these numbers. Another big concern said Mr. Avinash Khare, Head of IMTMA, Pune Technology Center, and Tata Motors Superannuated Employee, "Our automotive OEMs may dilute their value-add in the process of moving to electric mobility, in the sense that power electronic kits, servo motors, and batteries will be imported."
Thinking about tremendous growth, Mr. Amit Deokule, Sr. General Manager – Sales & Marketing, Nord Drivesystems, says," When it comes to clean energy and today's awareness towards global warming. It is going to transform the automotive industry until and unless one should get supporting infrastructure." That means if someone wants to go on a long drive, he should be worry-free, as there would be electric charging stations available. Currently, electric cars are only for city limits until and unless infrastructure with power charging stations and a fast battery charge is public.
The electric mobility outlook
The electric vehicle outlook is positive, says Mr. Shitalkumar Joshi, Senior Director, Ansys India-ASEAN. Extending further, he adds, it will be able to provide clean and sustainable transportation and help with the autonomous revolution whenever it comes. The question is how fast we can adopt. Because of market forces, an IC engine took 100 years to master its entire technology and driving experience from physics-based simulations. Since there are so many OEM startups, EVs do not have that much time, and it probably has just 5–10 years to invent and get patents; otherwise, the companies will be thrown out of the market. There is a tiny time window for engineering development. The domain is also different from the IC engine. This requires a different skill set and some disruptive methods and practices.
Furthermore, the organisation must be open to adopting vehicle design and development validation. This is where there is a strong need for the entire community ecosystem, be it colleges, education institutes, or OEMs themselves. Tier-1 suppliers, service providers, and software providers must combine to discover the new methods and practices that help escalate the EV and bring it to the market.
AI-powered autonomous driving will be easier with EVs because they are more compatible with autonomous driving. However, autonomous driving is not currently legal in India. Its desirability is also a big question. And the issue with self-driving cars is that either all of them become self-driving or only 10 percent of them, or this serves no purpose. As the focus is to ease the traffic or eliminate the signals at the crossing, whatever happens, must occur at a holistic level.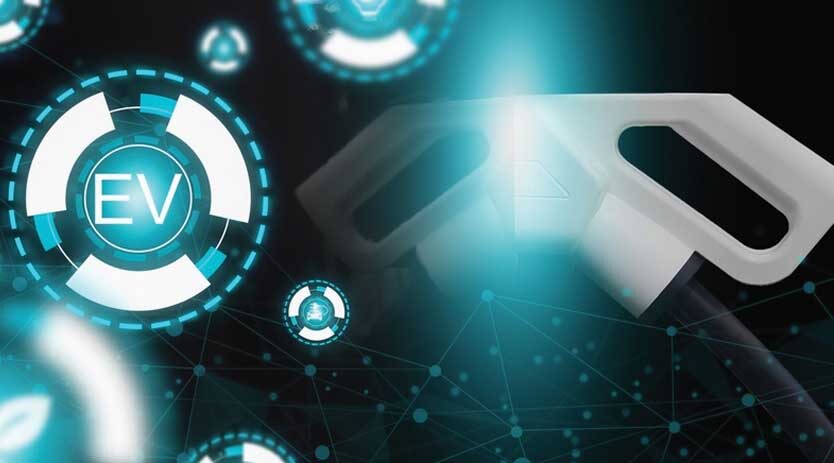 Powertrain development
The development of a powertrain must consider a dual powertrain and the audience's perspective. There has to be a prime mover. Mechanical prime movers and prime electrical movers are both options. Also, there has to be a power source in place for the prime mover to operate. To make that happen, there must be a connection between the prime mover and the power source, the "power train" kind of system combined with the prime mover and the power source. Regarding the development of a powertrain, the critical thing to look forward to is the overall experience and the fact that mobility should be maintained when the power train is developed, or the two power sources are switched. In a CNG and petrol engine vehicle, the user can flick between the two modes, so the drivability is not impacted. Mr. Bhavesh Bhojwani, Head of Powertrain, Green Tiger Mobility, highlights, "The key thing to look forward to in dual and multi-powertrain development is driving experience in mobility. So, in general, mobility is a concept in a user's mind, just as an experience is to the mind." So in any powertrain development in any vehicle, be it an electric vehicle, a gas-powered vehicle, or a petrol-engine vehicle, there is a preconceived notion in mind. So, rather than changing the experience, consider enhancing it, such as how it can be improved.
It was challenging to use an electric vehicle, but it's a different experience with a gasoline engine or gas-powered vehicle because they can hammer on from that pothole. This is where a dual or multi-power train can help. The user can switch between situations, allowing him to adapt to any situation. This is an enhancement. Users can change to a less environmentally impacting and more efficient powertrain system for cruising roads whenever they can save fuel or mileage. The most crucial thing in developing any dual power train is the user experience. When designing or developing a powertrain, you have to see precisely how the user drives it and what road conditions are there. With the policies introduced by the government, there is a lot more support for people considering developing their own technology instead of importing and improving.

Battery challenges in the EV business
The battery has two distinct aspects. One is a range, which is kind of like people's anxiety. And the second is safety, which unfortunately had some instances in the last year where it appeared that it would push back the EV development timeline by a year. The work is in progress, and the companies evangelise the methodology and practice. The development cannot happen in isolation today. There were always a lot of silos in the product development process. Electrical and mechanical engineers work differently than control and verification engineers; all have traditional silos.
Electric vehicles, in particular, are systems in which all components are interconnected to each of the safety and performance aspects, and everything is impacted by each other. This is where the work is happening. The way forward is to combine physics-based methods, multiple physics, system engineering, and validation testing. The battery, motor, and powertrain can all be viewed as a whole. In terms of batteries, a lot of work has been done in the last decade, which front-loads the development and testing of the battery and includes predicting the ageing because that is one of the most complicated issues. Still, machine learning, physics, and testing are all combined. Battery ageing prediction is much more accurate than it was a few years ago. More front-loading of design, verification, and testing would ensure performance and safety.
Mr. Avinash stated that electric mobility is preferred to deal with the issue of pollution. Reading from government actions, most of the cities seen today are going for the building of infrastructure, including many flyover metros as a replacement for trams. So the government is pushing more for mass mobility solutions than private cars. And it's not just in the environment's best interests; it's in everyone' best interests. Also, technology must be brought to India, including electronics and silicon technology related to electric vehicles and battery technology.
The automotive industry contributes significantly to the country's GDP and GDP growth. Currently, we are at about 7 percent of the national GDP. The automobile industry is expected to contribute approximately 12 percent of India's GDP by 2030. Of course, that percentage might go down with other sectors catching up to manufacturing. In economic logistics or the movement of goods, the industry will play a very significant role, says Mr. Arindam. The Prime Minister has launched the National Logistics Plan and National Logistics Policy, focusing again on multimodal transport systems. For the movement of goods across the country, building road infrastructure is a significant part of that process, and better road infrastructure will lead to higher adoption of automobiles.
The automotive industry is vital for the government as it shows us growth. And, as previously stated, EVs are for clean mobility and reducing future reliance on fossil fuels. One reason the government supports electrification is that it will be critical in the future. Cleaner energy is going to remain a very significant concern against the backdrop of the climate control issues that the world is facing today. As a result, the Ministry of Heavy Industries' perspective has centred on adopting alternative energy-fuel vehicles, including electric ones. There is a significant focus on hydrogen. Ethanol has been a great experiment for this country; up to 10 percent blending of ethanol has become a reality today. Last year, we saved about 50,000 crores of foreign exchange by simply doing 10 percent blending of ethanol, and the focus is now on pushing to E20, which is a 20 percent mix of ethanol for IC engines. Once that comes on board, and there is a greater adoption, that will contribute significantly to a cleaner environment, as will the adoption of other fuels like biogas, biodiesel, or LNG. Although there is a greater focus on alternate energy and alternate energy fuel, the government wants the automobile industry to be the backbone of the growth this country aims for.
It becomes a key role and idea for any government to allow development in this kind of sector where there is mobility. Mobility is the heart of the infrastructure of any country, and it is mandatory so that ideas, things, and resources can travel. Thus, the development of this sector is necessary. It is not just the automotive sector that will be developing; there are many connecting sectors that contribute 7 percent to the GDP. The technological and strategic developments in the industry are supposed to be explored, feels Mr. Bhavesh. This is also a key strategic point for any government.
"The automobile industry is expected to contribute approximately 12 percent of India's GDP by 2030." – Arindam Lahiri, CEO of the Automotive Skill Development Council (ASDC).
"If we want our cities to be pollution-free, electric mobility is preferred." – Avinash Khare, Head of IMTMA, Pune Technology Center, and Tata Motors Superannuated Employee.
"The development of a powertrain must consider a dual powertrain and the audience's perspective." Bhavesh Bhojwani, Head, Powertrain, Green Tiger Mobility.
"The electric vehicle outlook will be able to provide clean and sustainable transportation, and it will also help with the autonomous revolution." – Shitalkumar Joshi, Senior Director, Ansys India-ASEAN.
"Long drives would be worry-free, and charge stations for electric vehicles would be available." – Amit Deokule, Director Sales & Marketing, Nord Drivesystems Pvt. Ltd.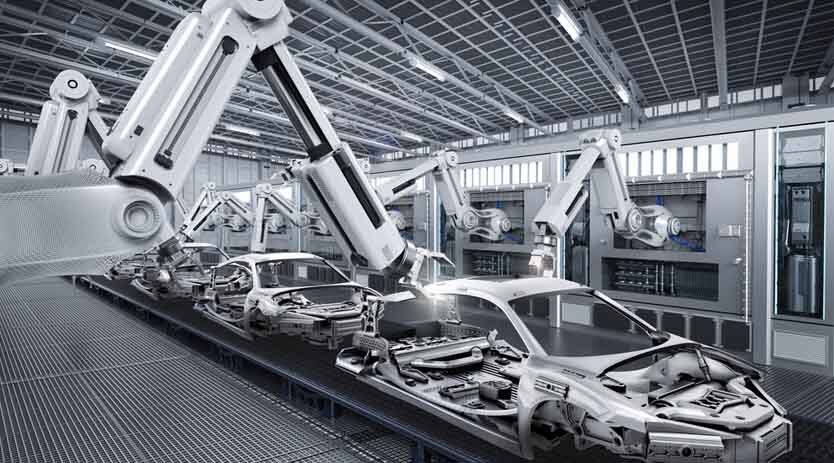 Looking beyond
There are many companies in our own Silicon Valley. But there is the manufacturing side of things. A design is considered, a chip or piece of hardware is selected, and silicon is required. When a manufacturer is approached to oversee and is asked to deliver the product within the specified time frame, there is a dependency component in which the designer relies on the manufacturer. One solution is that they can go back to the previous version like it was when the computers were developed. A more simplified approach can be preferred, like standardising BMS.
India has a promising future, moving from fossil-based fuels to electrification. There are obstacles, but major ones, such as the type of energy or component design and cost, can be overcome with technology. With the work going on in the supply chain, it will be another critical part that all companies will be aware of, including silicon as well, and we will continue to make sure that a resilient supply chain is being built and the government is supporting that.