India's aerospace and defence industry is on the rise
April 1, 2023 6:58 pm
In a recent industry talk hosted by OEM Update magazine in March 2023, Mr. Raman Sopory, Founder & President of the Aerospace & Defence Consultants Association of India, shared his views on the current state and potential for growth in India's aerospace and defence industry. With increasing interest from investors and government policy initiatives promoting the industry, India is poised for significant opportunities in this sector.
India's aerospace defence industry is experiencing significant growth and profitability, making it an attractive investment opportunity for private equity players. Despite a limited number of listed Indian companies in this sector, there is enormous potential for growth and profitability, with private equity players showing keen interest in unlisted smart companies.
The Indian government has implemented various policy initiatives to promote the aerospace and defence industry, including the PLI scheme for the production of drones in different sectors. The Aerospace & Defense Consultants Association of India (ADCAI) has successfully convinced the government to reduce the GST on the MRO industry from 18 to 5 percent, which could fuel further growth in the industry. Although COVID has impacted the industry, the long lifespan of aerospace platforms provides significant business opportunities for India in the maintenance and repair services sector. Investing in such industries could also help fulfil offset obligations.
The private sector in India is now encouraged to participate in the space industry, and bureaucratic processes have become more efficient and accessible. Individuals, startups, or medium-sized enterprises can approach the Indian MoD or Service HQ to discuss their ideas and receive a positive hearing. If the idea is promising, it can be acted upon and funded through various government schemes. The drone industry is devising a comprehensive vision document, and integrating artificial intelligence and robotics is underway.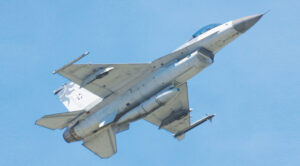 India's ecosystem for young entrepreneurs is flourishing, with increasing support from OEMs such as Lockheed Martin, Boeing, and Thales and foreign players like Israelis and Russians. Over the next five years, three or four Indian private sector companies are expected to feature in the defence top 100 lists. Two or three Indian startups will likely achieve unicorn status within three to four years.
The investment sector is also interested in India's defence and aerospace industry, focusing on infrastructure and development. Funding is now readily available for projects and ideas of all sizes. Even students aged 18 and above can submit their ideas to the Army Design Bureau and receive funding and an audience presentation. The industry has become more accessible and inclusive, encouraging innovation and collaboration.
The government has also extended schemes and implemented emergency purchase provisions, reducing the project process time to around six months, unlike when projects used to hang for 10-20 years and then get discarded.