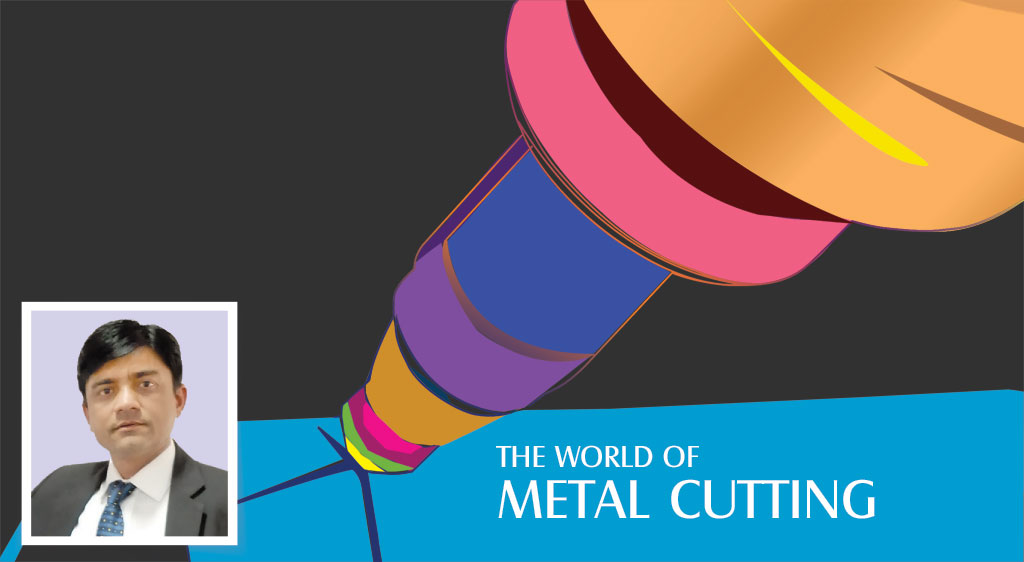 It is not the manufacturing cost which favours us but it is the innovation which places us in front.
Yaskawa India Pvt Ltd, the 100 per cent subsidiary of Japan's Yaskawa Electric Corporation, is addressing innovation primarily through two distinct product and service categories: Drives & Motion Control and Robotics Automation. The new surge of robotics is in applications demanding advanced intelligence, observes the company's Dy. COO & Head (Sales & Marketing) Ajay Gurjar.
Could you brief us on the future of robotics in industrial manufacturing?
Due to globalisation and high industrialisation, robotics in India is poised for a bright future. Since India is already a manufacturing hub catering to the whole world, the use of robots in every aspect of manufacturing will provide the necessary edge to companies. In turn this will propel the requirement of skilled manpower for this technology. As there is acute shortage of skilled labour in all industries, coming up with robotic solutions that can solve this problem will lead to the growth of a separate robotics sector in Indian industrial manufacturing industry.
As per TechNavio's analysts forecast the global industrial robotics market will grow at a CAGR of 6.42 per cent in year 2013 – 2018. Indian robotics industry expected to double over next 3-4 year. The trend toward robotic automation is increasing in India; however, it is still in its infancy in several sectors. Also in term of technology aspect most compact and cost effective robot for more hazards and human friendly robot will be the future of robotics.
What are the emerging technologies to watch in 2017?
Rapidly increasing power of the microprocessor and artificial intelligence techniques, robots have dramatically increased their potential as flexible automation tools. The new surge of robotics is in applications demanding advanced intelligence. Robotic technology is converging with a wide variety of complementary technologies – machine vision, force sensing (touch), speech recognition and advanced mechanics. This results in exciting new levels of functionality for jobs that were never before considered practical for robots.
Like Cobot (collaborative Robot), high density of robot and controller Yaskawa launch the New GP Series Robot and YRC 1000 (2016) Robot Controller and Human collaborative robot (2017) for reducing the compactness of system.
Explain us on your latest breakthrough technology for this domain.
Yaskawa has over 100 years of experience in developing technology and 40 years experience of robot technology with the experience of 10 generation of robot controllers. Currently Yaskawa launched the YRC 1000 new robot series also AC welding power source for helping the automobile industry to reduce the product weight as current robot welding power source can work with lower thickness.
In addition, Yaskawa have good technology for medical and pharma industry which support human to work with the help of robot.
What are the major barriers to widespread adoption of robotics in India?
There are three key obstacles including social implications of releasing people from roles; creating the business case – investment in time and money is needed to implement robotics; and there may be other initiatives that take higher priority.
The security of the technology – while robotics delivers accurate error-free results, it can also bring risk customer require greater control over pre manufacturing processes for component, of use AI in-built robot for compensating the pre process error which may increase the cost of investment.
How difficult is the migration process – from older infrastructure to advanced platform?
For fulfilling the current requirement of market and technology changes we need to change the platform and with respect to changing the platform we need to keep same user interface system as earlier which is the main difficulty for migration process.
While the government is promoting 'Make in India' aggressively, industry is still waiting to see significant change on the ground. Your comments…
India has already secured the top spot, and become the No. 1 destination in the world for foreign investment. Thanks to 'Make in India' which has played significant role in making this happen. Since the launch of the initiative, overall Foreign Direct Investment (FDI) has increased by 39 per cent. 'Make in India' will surely put in place a large amount of competition on front of Indian manufacturers and this may eventually turn out in producing an Indian brand. But we also need to consider the fact that we Indian are better innovators and entrepreneur as compared to our Asian peers. It is not the manufacturing cost which favours us but it is the innovation which places us in front.
How do you see Yaskawa contributing in this regard?
With the aspect of 'Make in India', Yaskawa India started manufacturing of AC drive in India. Also the Yaskawa Robotic Division has localised some product by using technology of parent company and providing the technology and system integration support with the help of Indian manufacturing facility.
– Ajay Gurjar, Dy. COO & Head (Sales & Marketing),
Yaskawa India