Adhering to various standards in functional machine safety is a challenge
October 3, 2023 5:37 pm
Girish Alwaye, Head tec.nicum emphasises that we ensure that both machines and workspaces are designed by the applicable standards, promoting compliance.
Please discuss the services provided by tec.nicum service to machine manufacturers.
At tec.nicum, we offer consulting and engineering solutions for machine safety, helping our clients meet international safety standards. Our services encompass a wide range of safety offerings, assisting both machine users and manufacturers throughout the entire lifecycle of a machine, from design to production. We ensure that machines are fully compliant with ISO standards. For those exporting machines to Europe, South America, or the UK, we also provide essential services such as CE certification, NR-12 compliance, and UKCA certification, among others.
How do you ensure that new and existing machinery and workspaces adhere to the complex landscape of prevailing safety standards and directives?
Addressing the complexities of functional machine safety requires strict adherence to a myriad of standards and directives. At tec.nicum, we pride ourselves on delivering unbiased, comprehensive consulting services encompassing all prevailing statutory regulations. Our commitment ensures that machines and workspaces are fashioned per the relevant standards, ensuring optimal compliance. Our suite of services at tec.nicum spans four distinct areas. Clients can opt for individual modules or the complete suite: the tec. Nicum Academy emphasizes enlightening our customers about machinery safety intricacies, tec.nicum consulting undertakes assessments of machines against pertinent legislation and safety standards, offering insightful recommendations tec.nicum engineering specializes in devising holistic safety engineering solutions, handpicking the most suitable safety apparatus and tec.nicum integration focuses on the enhancement of older machines, updating them to achieve the highest attainable safety standards.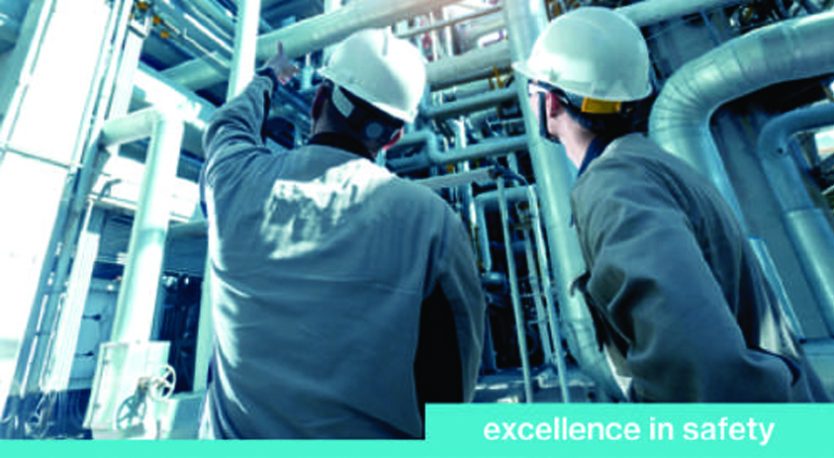 How do tec.nicum's risk assessment services for machine operators aim to improve workplace safety and health?
Our skilled TUV-certified safety consultants diligently assess every phase in a machine's lifecycle, including production, maintenance, and cleaning. They thoroughly examine machine operations in different modes, such as automatic, manual, and jog modes. They identify various hazards, including mechanical, electrical, thermal, chemical, and noise-related risks. Subsequently, they compile comprehensive reports that detail each hazard, conduct risk analyses, and offer safety recommendations to mitigate these hazards. Our holistic approach, covering all aspects, guarantees the creation of a safe and healthy work environment for operators.
Can you provide more details on how the training modules are structured to cater to different levels of expertise in machine safety?
We have created three training modules to assist our customers in progressing from basic awareness to becoming experts in machine safety. The first module is a 2-hour awareness session tailored for operators and blue-collar employees who regularly encounter machine hazards daily. This session also covers Behaviour-based Safety.
Moving on, we offer basic and advanced courses designed for technical personnel better to understand functional, safe systems within a plant setting. These courses are rooted in global safety standards (ISO/IEC) and the newly developed Indian Safety Standard by BIS. Additionally, we provide customised training programs tailored to specific applications, such as Robotics Safety and Integration and Press Machine Safety.
Another important course, developed in collaboration with TUV Rheinland, is the MCEExpert program. This course equips individuals with knowledge of Machine Safety and the CE marking process. It culminates in an examination comprising multiple-choice questions and brief queries to evaluate candidates' potential to earn the prestigious TUV-certified Expert certificate. This certificate is valid for four years and grants individuals the "Machinery CE Expert" title with TÜV Rheinland Certified Qualification.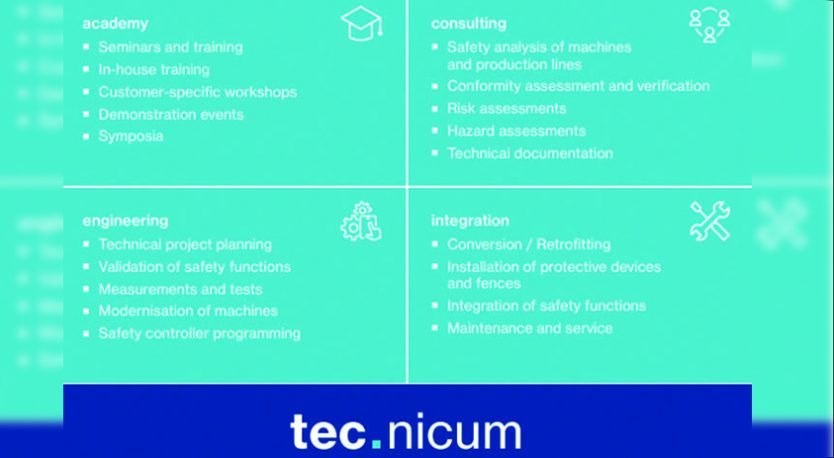 How does your technical safety inspections help to improve the safety and compliance of existing machines and systems?
In regular practice, customers typically conduct general machine safety inspections as part of their HIRA (Hazard Identification and Risk Assessment) process. However, our safety consultants focus more on adhering to the safety standards' specific guidelines. During our risk assessment, our consultants thoroughly analyse functional safety aspects. This includes evaluating whether safety-critical products are fail-safe or standard, assessing their integration into a secure control system, and addressing concerns related to thermal, chemical, vibration, and noise hazards to ensure they are mitigated to an acceptable level. This meticulous approach ensures that the machine will not pose a risk or injury to the operator even in the event of a safety component failure.
Additionally, it verifies that mechanical guards have been designed to eliminate potential hazards, and safety features like safety light curtains are positioned at an appropriate distance to ensure safety.
Many customers across India are being served & benefited by tec.nicum services. Those who have followed the right approach, like awareness, understanding of function safety, safe design engineering, risk analysis, mitigation and verification, benefit the most.
How does tec.nicum's approach of offering unbiased and comprehensive consultancy services?
Functional machine safety, with its multifaceted and intricate nature, necessitates strict compliance with various standards and directives. At tec.nicum, we offer unbiased and comprehensive consultancy services tailored for machine manufacturers, operators, and distributors. Our role is to illuminate the complex path of statutory regulations, offering assistance in crafting machines and workplaces that conform to and excel in the established standards while maintaining absolute neutrality from specific product or manufacturer biases.
Our services are segmented into four distinct yet complementary areas: the tec.nicum academy is focused on imparting essential learning and knowledge; tec.nicum consulting provides expert consultancy services; tec.nicum engineering is devoted to technical planning and tec.nicum integration is geared towards the practical implementation of safety measures. These services, rich in their diversity and scope, can be availed individually or as a comprehensive package, delivering a holistic safety solution.
In the quest for safety excellence, our team of experts, comprising TÜV Rheinland-certified Functional Safety Engineers and Machinery CE Experts, stands ready to deliver training, on-site consultation, documentation, planning, and implementation support. We're adept at installing protective equipment and safety systems, underlining our hands-on approach to safety implementation. As the service division of the Schmersal Group, tec.nicum boasts a global consultancy network ready to offer services worldwide.
Our paramount objective is to deliver unbiased guidance, free from manufacturer influence, ensuring that each safety solution is meticulously tailored to fit each unique application and providing comprehensive protection. This unwavering commitment to safety excellence resonates profoundly with our ethos: "Excellence in safety – we care!"