India continues riding on sustaining domestic demand
January 2, 2023 2:00 pm
This push is expected to continue to support real growth in the medium term and attract manufacturers keen to diversify their presence.
The cancellation of IMTEX 2021 was challenging for us all. Having an opportunity to finally take part in a large INDIA exhibition again, reconnect with manufacturers, and display alongside industry suppliers and close partners is a welcome one.
We expect to meet our customers again face-to-face, have meaningful interactions & understand their challenges to provide solutions, work closer to improve productivity & reduce waste at their factories.
New technologies at the display
Precision engineering and manufacturing technologies company, Renishaw, will showcase its latest measurement, calibration, and motion control innovations at IMTEX 2023, from January 19 to 25, 2023, at the BIEC, Bangaluru, India. Hall 3A, stand B103, will also feature a full end-to-end manufacturing demonstration of Renishaw's smart manufacturing technologies.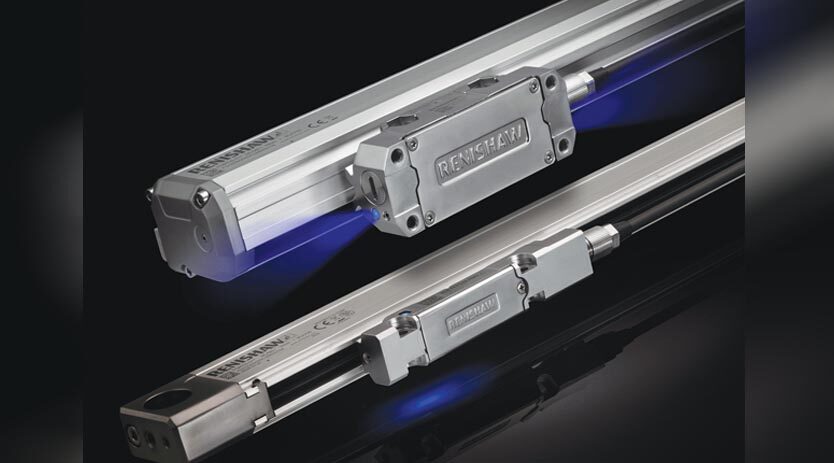 Innovations on display
It will include the FORTiS enclosed optical linear absolute encoder series, which is ideal for use in harsh environments, such as in machine tools and other industrial machinery. The RUP1 probe, showing for the first time in the IMTEX 2023, is a single-sided ultrasonic thickness measurement solution for use with the REVO® 5-axis multi-sensor system for coordinate measuring machines (CMMs). Also on display will be Renishaw's new ACS-1, a machine tool probe calibration device aiming to make calibration more consistent, accurate and accessible than traditional manual methods.
Visitors to the Renishaw stand can also see industry-first blue laser technology and improved optics. Renishaw's NC4+ Blue systems deliver significant improvements in tool measurement accuracy, ensuring components can be machined more accurately and efficiently, through intermediate machining operations, to quality verification. The exhibit provides a clear insight into the full range of solutions that Renishaw offers manufacturers.
Innovations in your business
In the last couple of years, we have invested hugely in R&D and introduced cutting-edge technologies in the metrology industry. Our recent additions have been widely accepted by our customers, who are helping them overcome their challenges & improve throughput.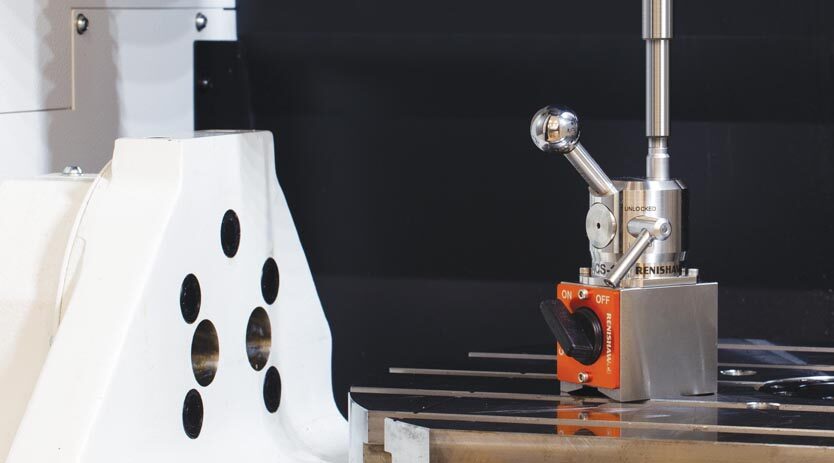 Our recently introduced FORTiS enclosed absolute optical encoder is one such innovation which helped one of our OEM customers from Bengaluru, Tool Grinding Technologies, select FORTiS enclosed encoders for its latest series of tool grinding machines. The ease of installation and other leading-edge features of the FORTiS encoder system enables TGT to optimize its machines' performance. The detailed case story can be found on our website at FORTiS™ enclosed encoder enhances grinding precision and performance (renishaw.com)
Manufacturing outlook for 2023 in the country
Last year India rose to number two on the Global Manufacturing Index, showing how the market is growing in the region. In the coming year, 2023 will likely continue its growth momentum on the back of sustaining domestic demand.
Manufacturing growth in India
Government policies have increasingly been tailored towards supporting and expanding the economy's manufacturing footprint. A broader manufacturing base is also broadening the export mix, led by high-value products in the past two years compared to the previous five years. Exports of engineering, project goods, electronics etc., have increased. This push is expected to continue to support natural growth in the medium term and attract manufacturers keen to diversify their presence.