Integrate sustainability from the design stage
June 9, 2023 3:14 pm
According to Sridhar Dharmarajan, the Executive Vice President and Managing Director of Hexagon Manufacturing Intelligence, India, Hexagon's sustainability journey is influenced by the impact of its products and solutions in the market and its commitment to prioritising sustainable processes and actions.
In what ways Hexagon's solutions empower customers to leverage smart digital realities?
Hexagon has assisted businesses in enhancing sustainability for over two decades by improving efficiency, decreasing emissions, promoting safety, and enhancing readiness. Through Hexagon's solutions, customers are empowered to harness intelligent digital environments that enable autonomous data utilisation, leading to increased efficiency and safety and reduced emissions and waste generation.
Hexagon's solutions are designed to increase productivity and reduce waste across the design, build, and manufacturing stages. They can help optimise performance and processes to minimise power losses and waste. For instance, companies in the power sector can increase operational time and the output of clean, renewable energy. Using simulation and virtual testing, our solutions enable customers to drive innovation in material selection, favouring more sustainable alternatives.
Please talk about predictive maintenance solutions for manufacturing.
Hexagon's predictive maintenance solutions leverage AI and machine learning to proactively detect anomalies and interpret warning signs in manufacturing equipment, helping prevent downtime. This enables manufacturers to take prompt remedial actions and accelerate the resolution of potential issues before they result in operational disruptions. In contrast to the reactive approach commonly found in many organisations, where quality and production issues are addressed after they occur, predictive maintenance empowers manufacturers with real-time monitoring, in-depth data analytics, and live-stream data gathering. This enables the identification of signals that serve as precursors to downtime events, allowing for swift detection and remediation. By minimising downtime events, Hexagon's solution can yield up to a 20 percent reduction in scrap, further enhancing operational efficiency.
Metrology-assisted manufacturing: Introduce metrology-grade precision to industrial automation, optimising manufacturing processes for increased efficiency. The manufacturing industry is transitioning towards intelligent and self-directed operations, from design and production to the service phase. Integrating advanced technologies like AI and machine learning is unlocking new possibilities for established technologies, which also holds for industrial automation systems.
Metrology data is a powerful and largely untapped resource for employing greater automation in smart manufacturing environments. From improving the accuracy of industrial robots to correcting machine tool paths to account for tool wear, metrology-assisted manufacturing has a huge range of productivity-enhancing applications on the modern shop floor.
Accurate robot positioning for manufacturing: Industrial robots have been a staple of manufacturing for decades, completing a wide variety of common factory activities from part delivery, palletisation and picking to welding, painting and labelling. Robots are also frequently deployed in assembly operations, offering better throughput and productivity. Hexagon's metrology-grade laser trackers with machine control sensors can guide industrial robots to a precise position, enabling robots to complete high-precision tasks that open up new fields of application potential. This metrology-assisted manufacturing approach is increasingly common in the automotive and aerospace industries, and robot guidance is also gaining traction in other areas.
Intelligent correction of machining toolpaths: The ability to leverage existing data to improve outcomes is one of the major benefits of smart manufacturing. Most manufacturers already capture some combination of dimensional data and process control information as part of their quality assurance process. Putting this data to work and giving real-time feedback to production allows faster correction and compensation against process variables, automatically correcting the process to minimise scrap and move closer to first-time-right manufacturing.
Hexagon's intelligent machine control solutions use statistical insight from the inspection data of parts coming off a machine tool to adjust machining toolpaths automatically. This enables manufacturers to counter the effects of machine tool variances caused by environmental conditions or tool wear for increasingly autonomous production processes.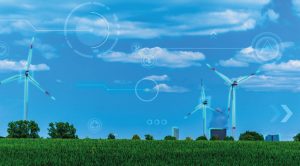 How do you evaluate the growth of measurement tools for applications in manufacturing industries?
As a rapidly growing economy with a sizable population and expanding middle class, India presents a significant consumer base. To fully capitalise on this immense opportunity, it is imperative for Indian manufacturing to cultivate a strong quality culture. Hexagon's metrology solutions and a connected quality workflow can facilitate this process. There is a growing recognition of the importance of ensuring quality from the very outset of the manufacturing stage, evidenced by the increasing adoption of methods like inline manufacturing.
What are the advantages of adopting sustainable manufacturing practices in India, and how can they be evaluated?
To create the greatest sustainability impact, it is important to consider sustainability at every stage of the manufacturing process. This starts right from understanding materials and technology and their sustainability impact. Sustainability must be embedded into the core design stage itself. 
This means optimising product performance to bring in efficiency. Simulation allows companies to track the efficiency of manufacturing processes against real-world conditions. This can enable far more efficient processes and practices designed for zero carbon emission footprint. 
What technological advancements have taken place in manufacturing practices by your company?
Hexagon is the only company that provides solutions for concept creation, detailed performance studies, manufacturing process planning and optimisation, high-precision inspection, and enterprise & supplier quality assurance. These are specialised technologies in distinct fields, but they are important to design and manufacture high-quality products, leverage the data generated during design, manufacturing and inspection to ensure real-time defect-free products, and for continuous process improvements. Hence apart from continuously advancing technologies in these areas, we are building a platform on which these and other technologies can be integrated for collaboratively building sustainable products for the future optimally. You can see that we are using our solutions at most of our factories to build high-precision products in a highly automated and cost-efficient manner.
What latest developments do you see in the calibration of instruments and measuring devices?
Several factors are driving the future of metrology solutions. Cloud is a good example. Hexagon recently launched a new cloud-based metrology trend reporting software that automatically acquires and processes real-time data, so manufacturing teams can quickly analyse and report on key quality control metrics and resolve issues sooner.
Also, with the growing need for precision manufacturing, there is an ever-increasing need for accuracy. For instance, Hexagon recently launched its new generation of Leitz PMM-C ultra-high accuracy coordinate measuring machines (CMMs). 
Connected quality is the other big trend, which can be attributed to growing digitalisation. For instance, Hexagon's vendor-agnostic Q-DAS eMMA MDM (Measurement Data Management) software acquires metrology data from every production site to provide a single reliable source of quality data. eMMA collects shop-floor data from dozens of metrology systems and aligns it with managed quality control routines for automated and on-the-fly analytics. 
Our recent product launches have offered next-generation solutions to manufacturers, enhancing the ease of use, simplicity, and more automated processes. Nexus is a great example. It's a cloud-based platform featuring our broad software portfolio, where collaboration is possible. These workflows will offer a seamless data transfer from one part of the workflow to the next. 
In the future, we expect a move from automation towards genuine autonomy, which will be achieved with greater data connectivity and sharing through cloud-based platforms and the introduction of AI and ML technologies. We can advance from descriptive to predictive reporting only through access to more data. Hexagon is well-positioned and committed to leading innovation in this space.
How do you measure the success of your company's sustainable manufacturing initiatives?
Hexagon believes that its sustainability journey is determined by the role its products and solutions play in the market and its own processes and actions. To achieve the greatest impact, Hexagon conducted a thorough analysis and risk assessment and defined five key sustainability areas to focus on.
These focus areas cover a broad spectrum of opportunities to minimise risk and maximise sustainable impact. Each is tied to clear commitments and actions in Hexagon's sustainability strategy, providing global direction and enabling synergies across its ESG initiatives. 
These commitments and actions include:
Enabling sustainable development through Hexagon's solutions

Operating sustainably to improve our own environmental footprint.

Driving sustainability in our supply chain

Driving sustainability through our culture and people

Engaging in activities that support solutions to societal challenges.
"In 2022, Hexagon was recognised as 'Top ESG performer' out of more than 5,000 companies in Sustainalytics' rating universe."
Refer to Hexagon Sustainability Report 2022: https://hexagon.com/company/newsroom/press-releases/2023/hexagon-publishes-the-annual-report-and-sustainability-report-2022
What are the challenges the manufacturing sector faces while implementing sustainable manufacturing practices?
In a fast-changing world, the integration and explosion of new technologies alongside trends and world events have created a suitable climate for digital transformation. The future in which businesses, industries and humanity will thrive sustainably will be based on the tremendous impact of information technology and data. 
The opportunity for transformation lies in bridging the disconnect between data creation and utilisation by connecting fragmented data sources and isolated data repositories. Through its solutions encompassing both physical and digital realms, Hexagon facilitates the extraction of value from material selections, design processes, and supply chain operations via virtual testing and validation. By creating a digital twin of the manufacturing process, predictive and simulation technologies can be employed to analyse and predict defects occurring during manufacturing, thereby enabling insights into their effects on service life, maintenance requirements, efficiency, and productivity.
Our solutions drive industrial workflows across diverse industries and help them develop sustainable solutions for industry-related challenges. 
What is company's future vision in leveraging data and growing business?
Hexagon's vision is a future where data is fully and autonomously leveraged so that business, industry and humanity sustainably thrive. There are four key verticals that Hexagon will focus on in India over the next few years. These include Automotive, Aerospace, Electronics and Energy.
Hexagon will also support a deeper focus on sustainability by enabling organisations to increase productivity and reduce waste across design, building, and manufacturing. 
Hexagon has been present in India for several years, and we have steadily grown our presence. In the future, we are looking to expand our manufacturing facilities in India and increase our R&D footprint to fuel the India growth story.